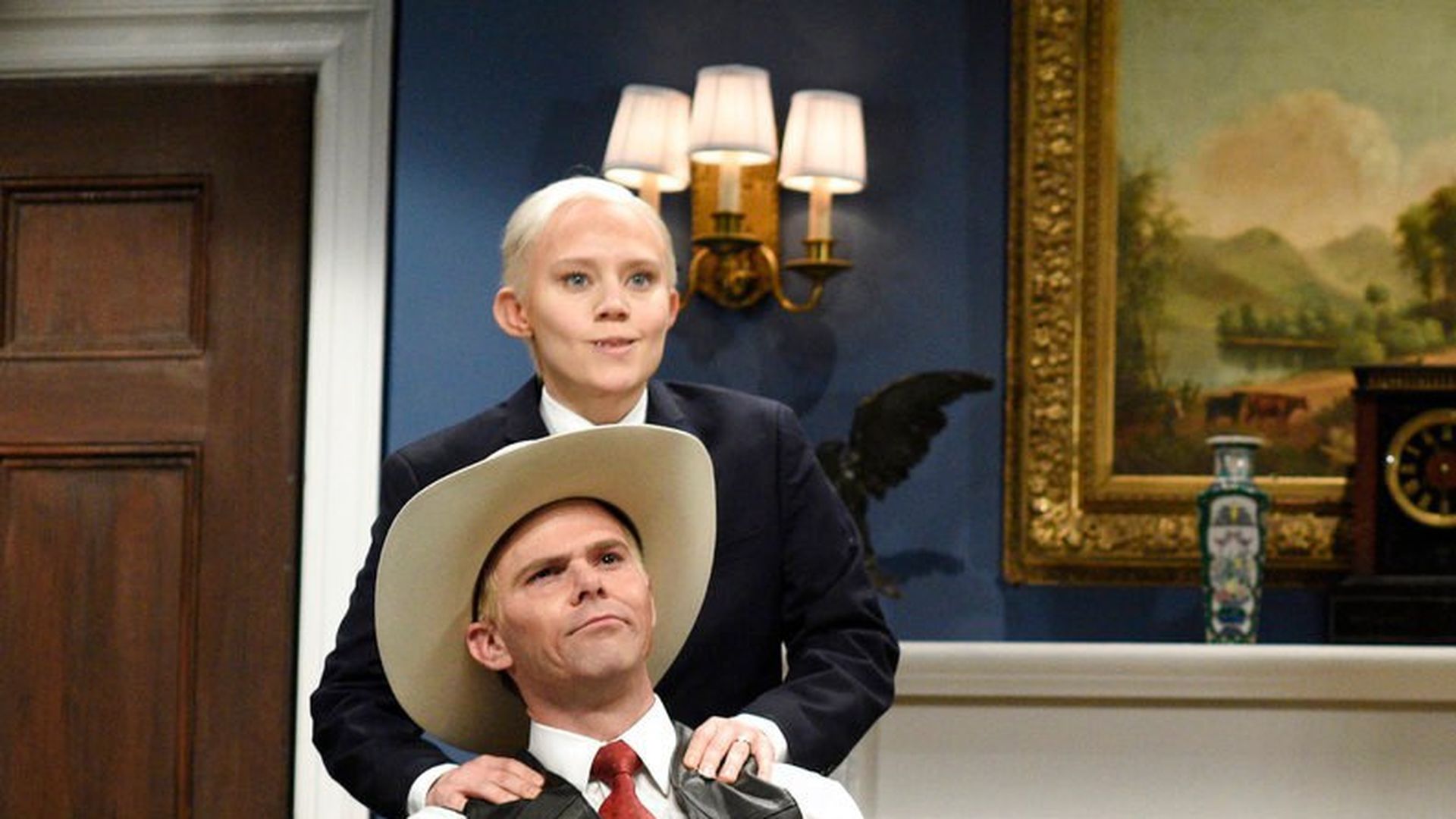 Women make up half the country and more than half of voters, and Republicans suddenly have an even worse problem than the historic gender gap between the parties.
Be smart: Women are better voters. In every presidential election since 1980, more women voted than men. Trump proved a Republican can win by running up the score with dudes. But alienating women is a big, growing problem for Trump-era Rs.
In Alabama, Republican Senate candidate Roy Moore, 70, yesterday threatened a lawsuit against the WashPost for its story saying he made advances on teenage girls when he was in his 30s. It's another sign that he's going to try to stay in the race, worsening the predicament for baffled, furious GOP leaders who aren't sure if it's worse for the party if he wins or loses.
A Washington Post-ABC News poll released last week found 55% of Americans think Trump is biased against women.
Virginia exit polls found that Democrat Ralph Northam, landslide winner of the governor's race, carried female voters by 22 points — more than Hillary Clinton's 17-point advantage in the Old Dominion last year.
Democratic women, many of them women of color, won big across the map last Tuesday.
The Boston Globe: "After a year of indignities, from the stinging defeat of the nation's first female major-party presidential nominee to devastating revelations of sexual harassment by men in power, women this week made dramatic strides in municipal elections across the country," from New Hampshire to Massachusetts to Charlotte to Seattle.
In Virginia, Democrat Danica Roem became the nation's first openly transgender person to be elected to a state legislature. She plans to work to require insurance companies to cover the costs of hormone treatment. (Update)
The big problem: Trump won narrowly, and his unprecedented coalition included many suburban and exurban women who couldn't stomach Hillary Clinton. If those voters were to tip dramatically to Democrats in 2020, Republicans would suddenly have a massive math problem.
Go deeper: "Gender gap worsens in the U.S. & globally," by Axios' Stef Kight.
Go deeper