The GOP senators blocking the health care bill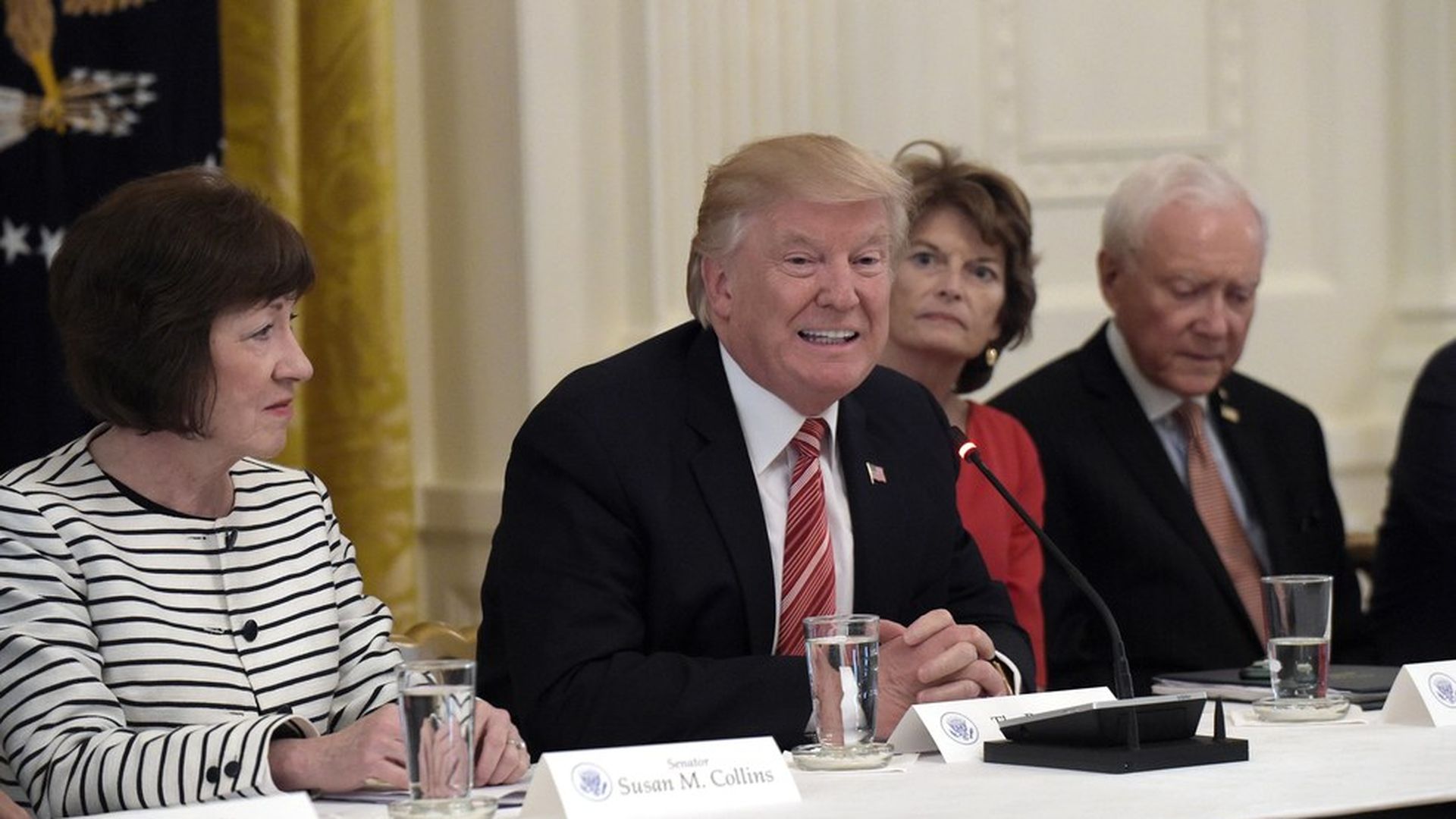 After Mitch McConnell announced he would be delaying the health care vote, which appeared doomed to failure, President Trump brought the entire GOP caucus to the White House and told them, "we have really no choice but to solve this situation."
Many of the holdouts were given seats uncomfortably close to the president. Rand Paul, one of those holdouts, met privately with Trump and said the president seemed "open" to changes.
Here's who Trump and McConnell need to win over:
Susan Collins tweeted before McConnell delayed the vote that she will vote no, and after the announcement said "it's difficult for me to see how any tinkering is going to satisfy my fundamental and deep concerns about the impact of the bill."
Ron Johnson said he would vote against the bill if GOP leadership forced a vote this week.
Rand Paul said he wouldn't vote for the bill unless there were changes, and met Trump Tuesday afternoon to discuss his position.
Mike Lee said he would vote against starting debate on the bill in its current form.
Ted Cruz said last week he was opposed to the bill due to high premiums.
Dean Heller said last week he would vote no on the motion to begin debate.
Jerry Moran said he was a no vote after McConnell announced the delay.
Shelley Moore Capito said, "I cannot support it" due to its cuts to Medicaid and because it does not sufficiently address the opioid epidemic.
Rob Portman said he "cannot support it in its current form" especially since his state relies on Medicaid to combat the opioid epidemic.
Lisa Murkowski said delaying the vote on the bill is an "important step" (she didn't see voting for the bill this week).
Bill Cassidy said the CBO score makes him "more concerned" about the bill.
Go deeper