The GOP makes another run at repealing the individual mandate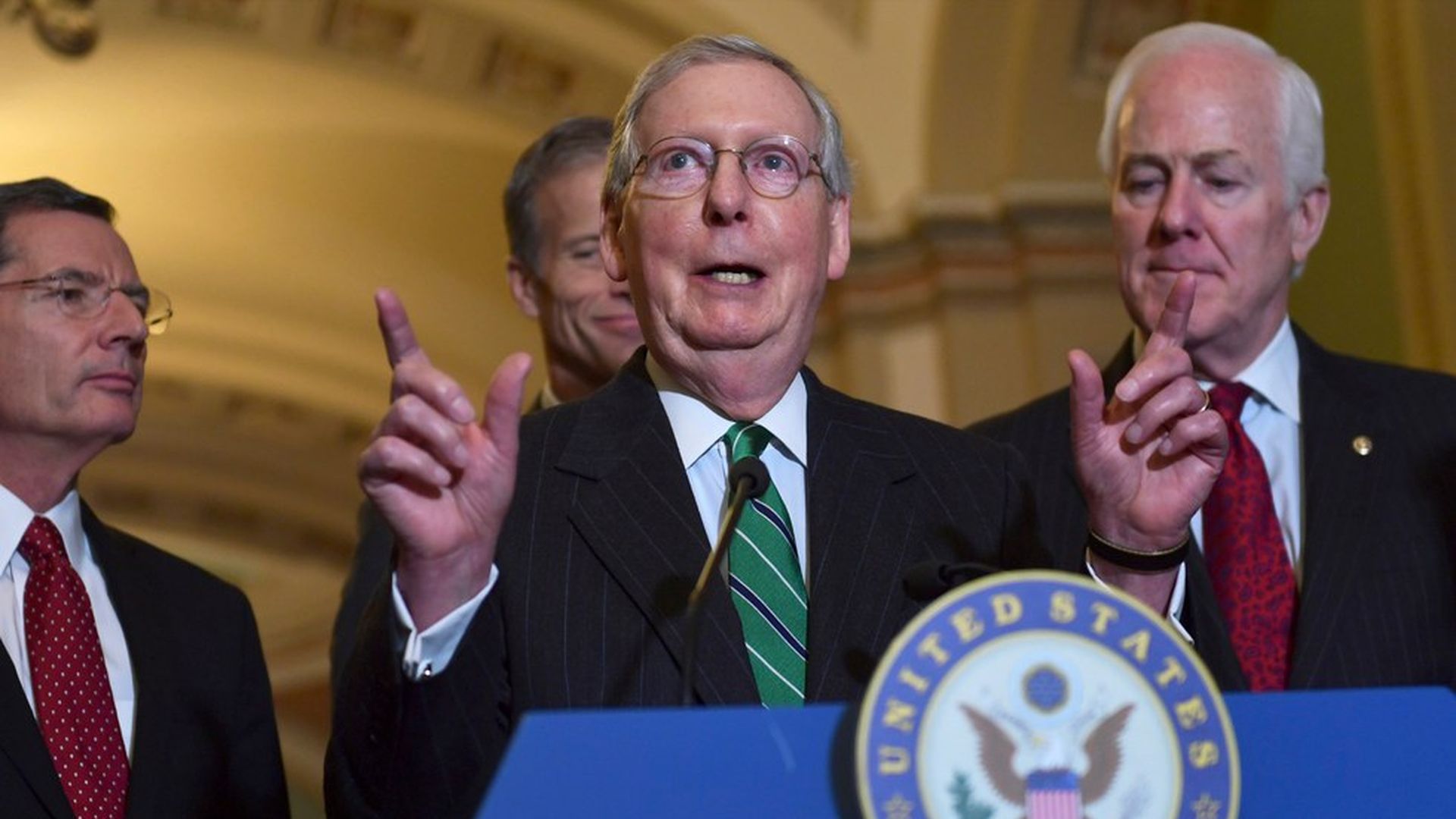 Senate Republicans' latest tax proposal includes a proposal to repeal the Affordable Care Act's individual mandate. It's a risky maneuver, but one that GOP leaders waded into with at least an outward projection of confidence, saying they believed they had 50 votes for the overall tax package.
The big picture: Remember "skinny repeal"? The repeal bill that all but three Senate Republicans voted for on the express condition that it not become law? Because, as Sen. Lindsey Graham put it, "the skinny bill as policy is a disaster"? The policy is basically the same this time around.
"Skinny repeal" would have done more than just end the individual mandate, but that was its biggest change, and the one that made it a "disaster" for insurance markets. Any vehicle that repeals the individual mandate, without a replacement, will cause premiums to rise and leave millions more Americans uninsured.
That said, none of the three senators who killed skinny repeal — Susan Collins, John McCain or Lisa Murkowski — has said repealing the individual mandate would be a deal-breaker for their tax votes.
Why now? The savings. Repealing the mandate would save the government roughly $340 billion over a decade, and Republicans need that money to help offset the lost revenues from $1.5 trillion in tax cuts.
As CBO reminded lawmakers yesterday, if the tax bill does end up adding $1.5 trillion to the deficit, automatic cuts would kick in — including $25 billion from Medicare. Some Republicans have also said they won't vote for a tax bill that adds to the deficit, making the search for spending cuts especially important.
What's next: The House isn't expected to add in mandate repeal before passing its tax bill, so this would have to be worked out in a conference between the House and Senate bills, if they both make it that far.
Go deeper