The FBI isn't releasing Comey memos to media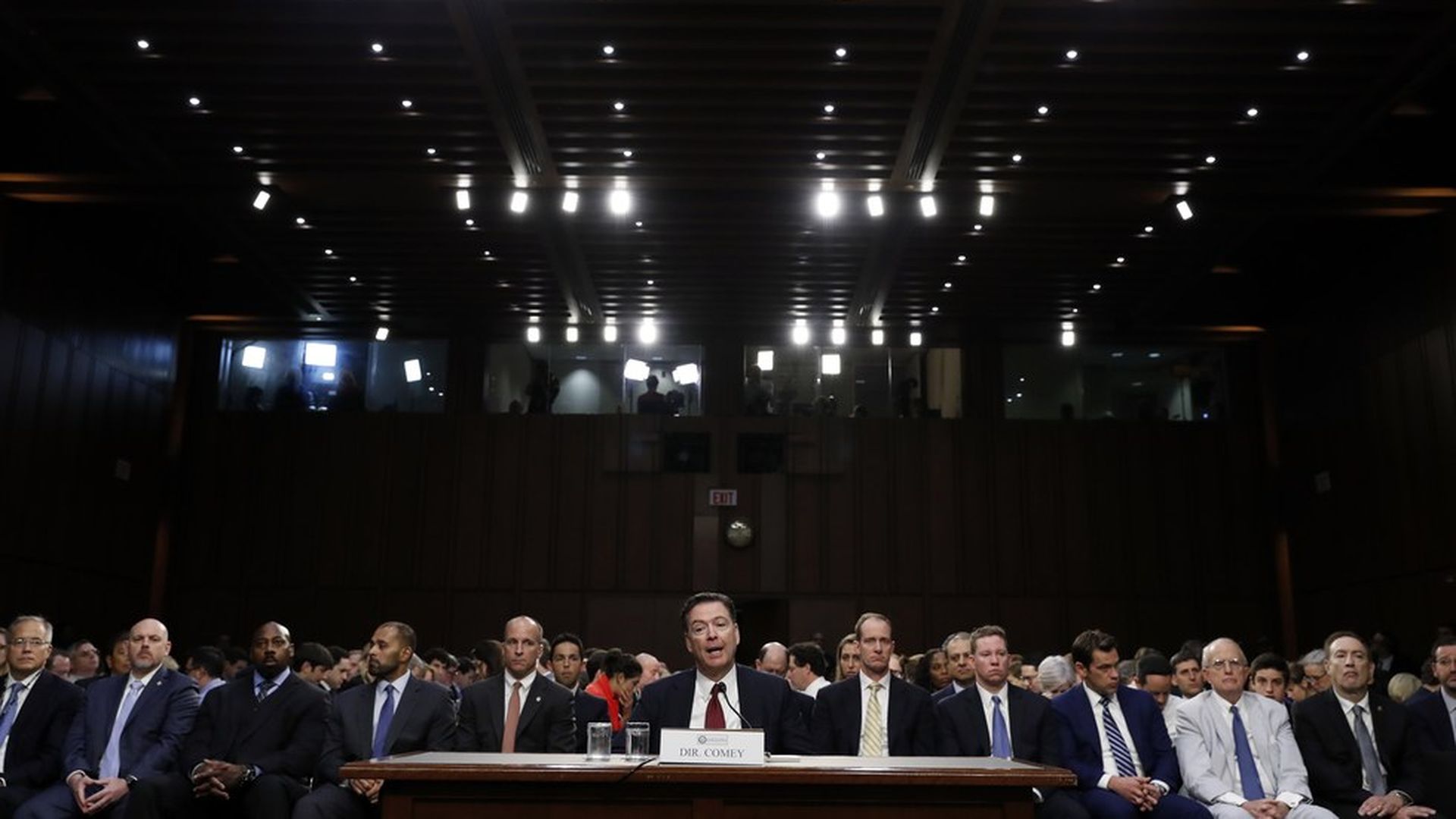 BuzzFeed News reports the FBI refused to hand over James Comey's memos that he wrote after his interactions with Trump because they could "reasonably interfere" with a "pending or prospective law enforcement proceeding." This was in response to a FOIA request.
What to expect: This exemption from fulfilling the FOIA requests is consistent with the protections the exemption option provides, according to Steven Afterwood, director of the Project on Government Secrecy at the Federation of American Scientists.
What it means: Afterwood said once the probes are over there will be no reason to withhold the documents. Keep in mind, lawmakers have requested the Comey memos be turned over, too. So until the public sees the memos, Trump testifies under oath about the interactions, or the lawmakers get those documents, it's going to continue to be a he-said he-said situation between Comey and Trump at their meetings.
Go deeper