The facts on Trump's claims of U.S. manufacturing decline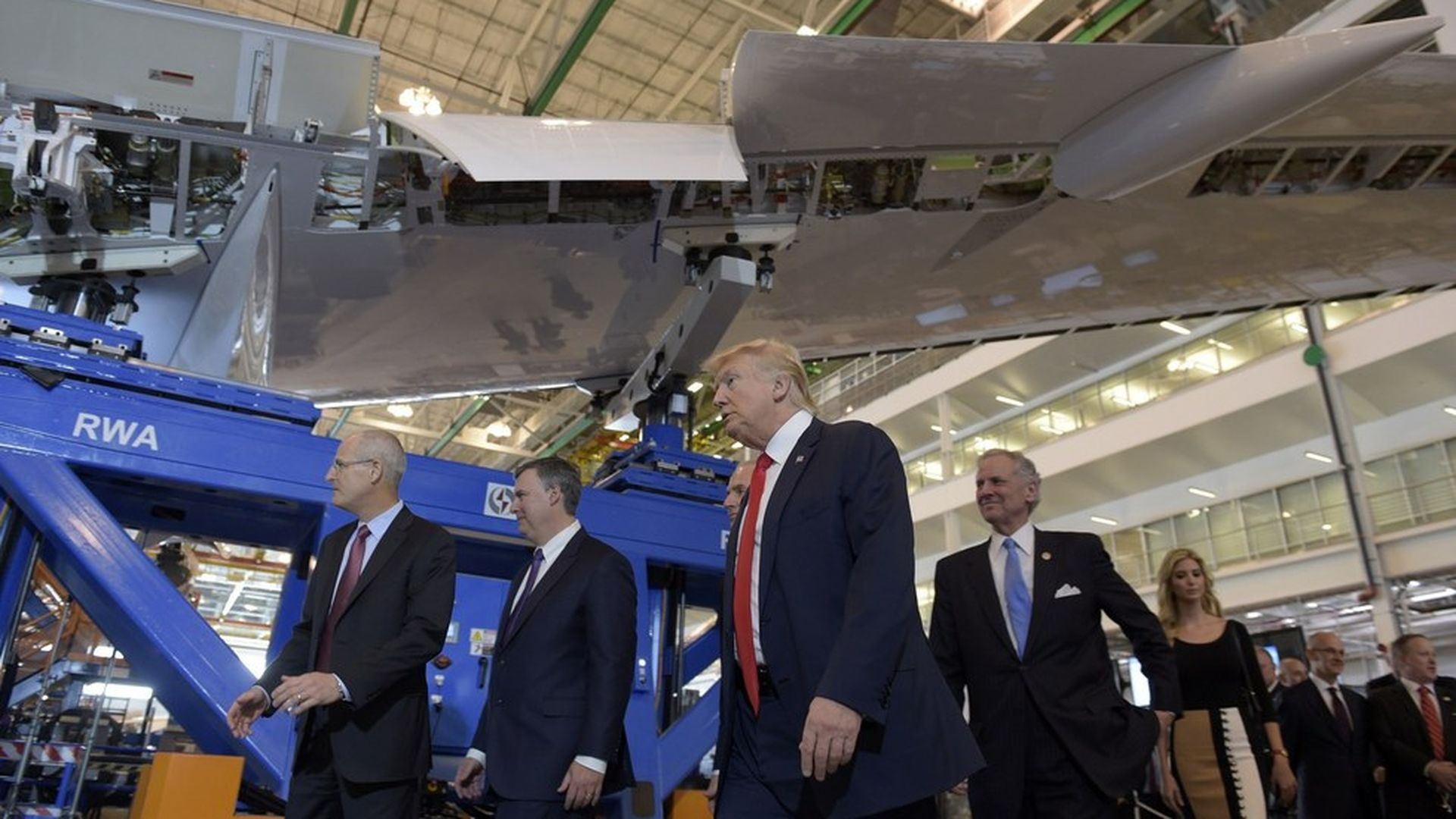 President Trump spoke a lot about America's manufacturing sector during an appearance today at a Boeing plant in South Carolina.
His message: U.S. manufacturing has been on the decline, but now it's coming back thanks to the Trump presidency. It's far too early to analyze the second half of Trump's message, but we do have data on the first half, and it's mixed:
Manufacturing jobs: The levels fell pretty drastically between 2000 and 2009, although they subsequently leveled off and even climbed a bit. The most recent unemployment rate in the manufacturing sector was 4.2%, which is lower than the overall unemployment rate of 4.9%. For context, manufacturing unemployment spiked at 13% in January 2010, easily topping the broader figure of 9.8%.
Manufacturing output: U.S. manufacturing output (i.e., the number of things produced) hit an all-time high in Q4 2016, just beating out a previous high from Q1 2008. Also at a high is manufacturing output per worker hours, which has been on a steady rise, outside of a downward blip during the Great Recession.
Takeaway: America is making more than ever before, but needs fewer people to do it. It's a trend that is likely to accelerate, regardless of Trump's policies, as manufacturers employ more advanced automation technologies.
Go deeper