The extraordinary lives of single cells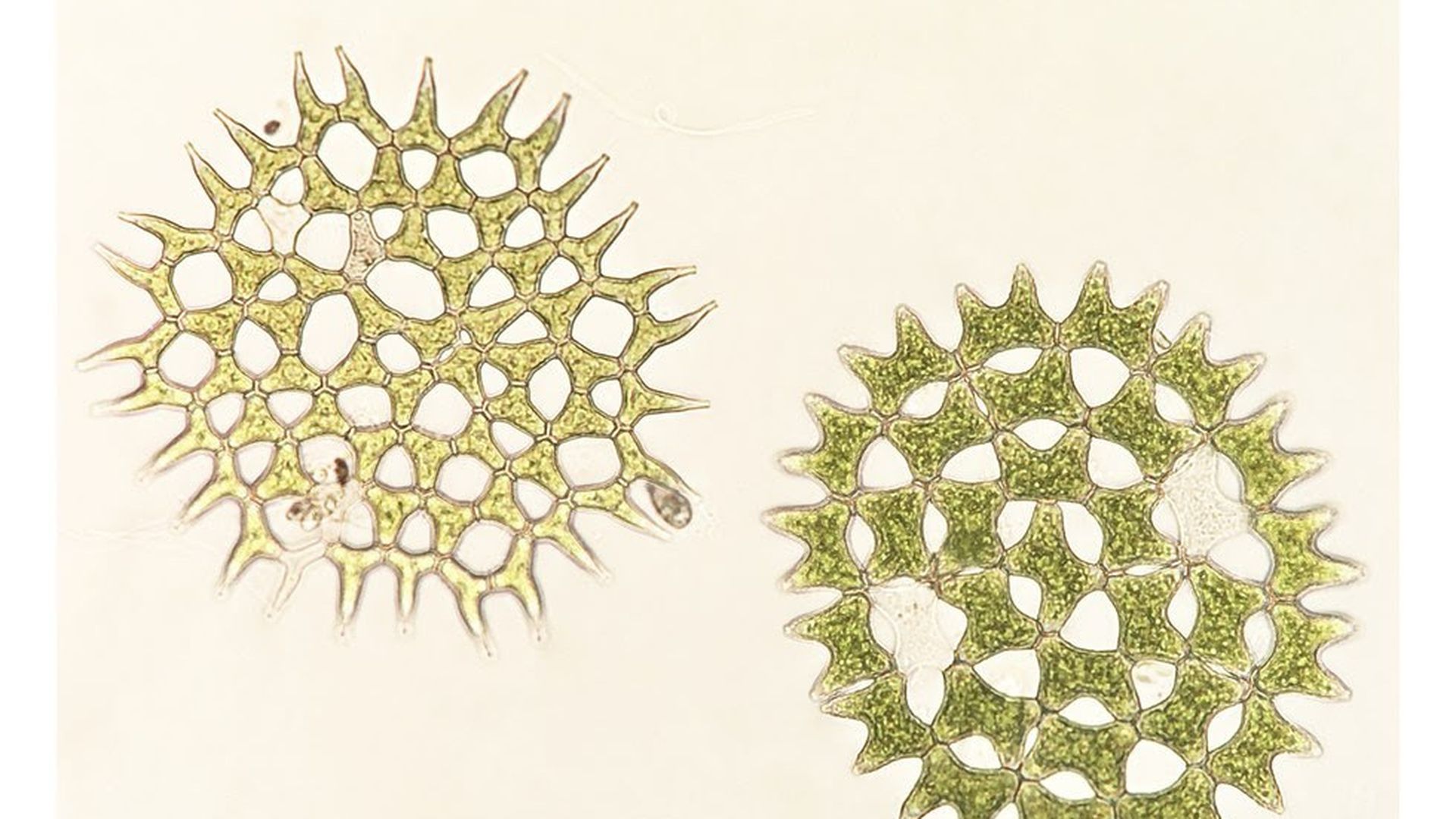 The majority of life on Earth can't be seen with the naked eye. Bacteria, amoeba, archaea found on hydrothermal vents, single-celled algae, and other unicellular organisms outnumber us multicellular types and have existed on the planet at least 2 billion years longer. Some, like the green algae pediastrum shown above, form colonies from identical cells, each self-sufficient despite their communing.
History lesson: Some of these early occupiers of Earth eventually joined together to share the work of life and cooperate to survive — a key step in life's evolution on Earth (and one that could also inform the search for alien life beyond the planet).
Go deeper: Biologist Sally Warring collects samples of unicellular organisms from New York City's ponds and documents the extraordinary lives of single cells at Pondlife.
Go deeper