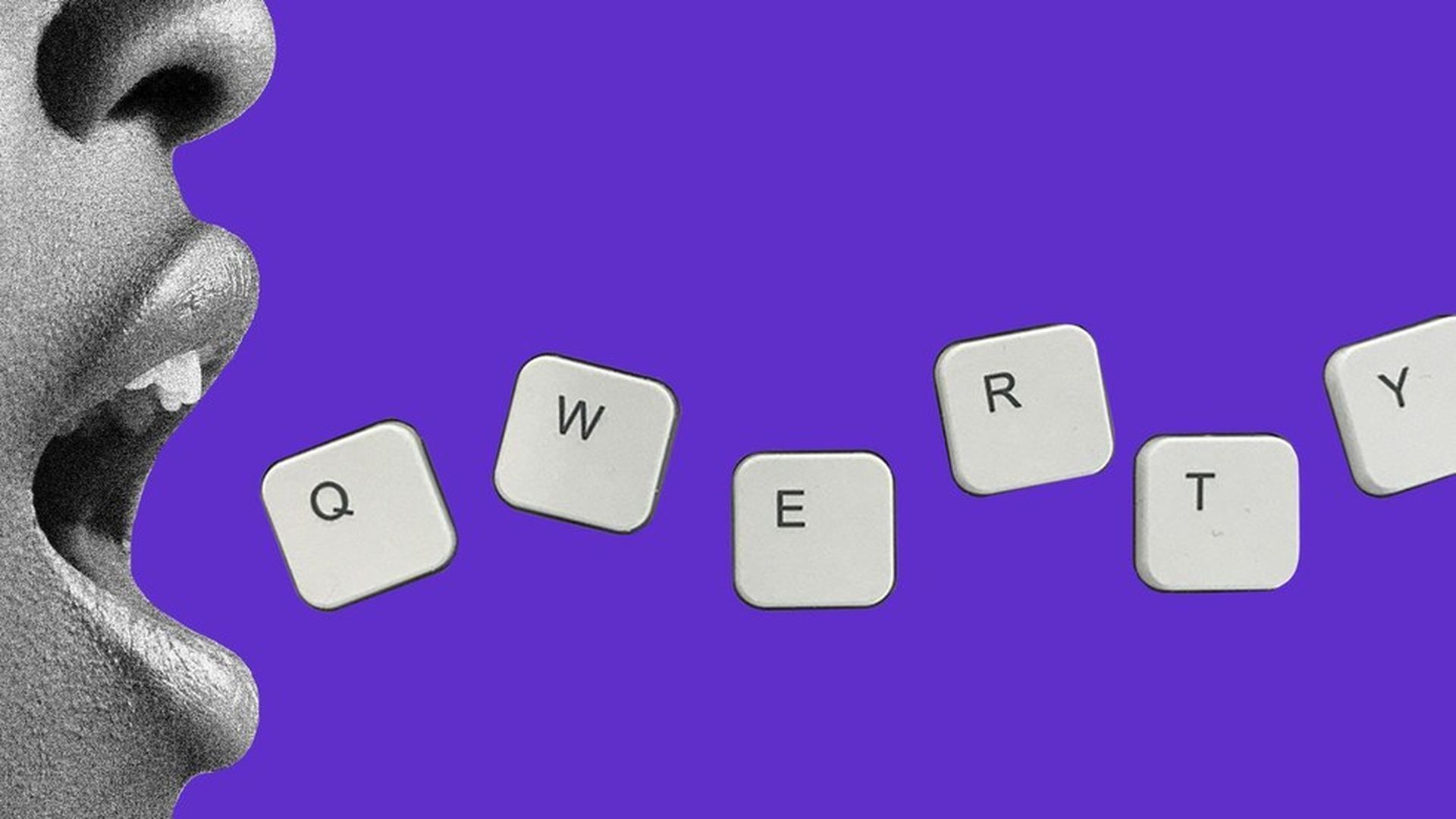 Image and voice recognition technologies are becoming so sophisticated that experts predict both technologies could replace typing, at least in part, when it comes to communication and search. Michael Levine of Photon, one of the largest internet technology consulting companies, says these changes are happening quickly:
Something like texting, that people thought was simple and easy, is eventually going to cause friction.
Why it matters: Few people type the way they speak or the way they use images to communicate, which means that web publishers will have to manage their SEO strategies to accommodate picture and voice-related search queries. As these technologies advance, consumers will also have to learn how to interact with them more fluidly or "learn how to speak to robots." From a business perspective, voice and pictures can be easier to analyze for personalization than text, creating smarter sales and customer service experiences.
Voice: The use of voice-activated digital assistant devices will grow almost 130% this year, according to eMarketer. Google predicts that use of these technologies will cause more than half of queries to be voice search by 2020. For news publishers specifically, Voicelabs found that 25% of Amazon Alexa users use voice to learn about news.
Images: Image-based platforms, like Snapchat filters and Google Lens, use machine learning or real-time, user-generated images that can replace typing locations, temperatures, store hours or other details. Advances in machine learning and artificial intelligence are also making it possible for apps and websites to infer information about images and show relevant details without users having to type to search for more info.
Driving the change: Amazon controls 70% of the voice-enabled speaker device market, while Snapchat Lenses and Facebook Stories are expected to drive the majority of market adaptation on the image side, per eMarketer. Today, only about 12% of the U.S .population engages with some form of AR content, but new companies like Vuforia are being developed to integrate AR into more consumer apps.
What's next? Nearly 70% of voice requests are natural/conversational language, per Mary Meeker's latest tech trends report. New technologies, like Twilio's natural language understanding software are learning how to analyze intent during any voice call, which will make it easier for humans and voice-powered robots to have more authentic conversations. On the image side, a new app called Project Chalk debuted last week that will let users draw on top of live video chats through augmented reality, which could partially replace chat bot interfaces for interactions like customer service.
Go deeper