The double-edged meaning of George W. Bush and "the last Republican president"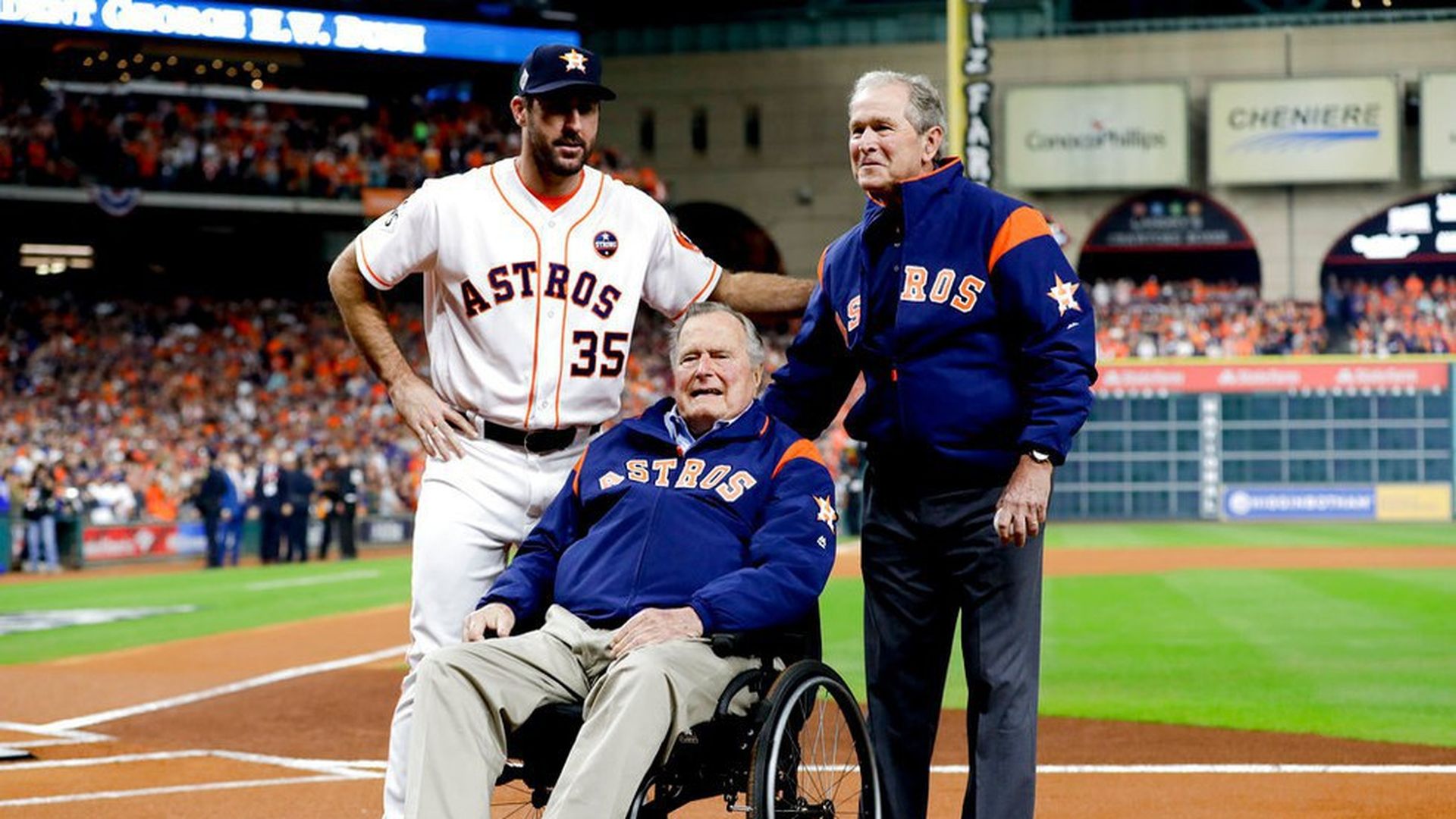 In May 2016, former President George H.W. Bush told Mark Updegrove, author of a forthcoming book about the two presidents Bush, when asked about Donald Trump: "I don't like him ... I don't know much about him, but I know he's a blowhard. And I'm not too excited about him being a leader."
And former President George W. Bush said: "This guy doesn't know what it means to be president."
Updegrove, a historian and former director of the LBJ Presidential Library in Austin, will be out Nov. 14 with "The Last Republicans: Inside the Extraordinary Relationship Between George H.W. Bush and George W. Bush." Early copies of the HarperCollins book are circulating:
The N.Y. Times' Peter Baker writes after talking to Updegrove: Both Bushes "worry that Mr. Trump has blown up a Republican Party that they spent two lifetimes building, a party that was once committed to removing boundaries to trade and immigration, promoting democracy and civil society and asserting a robust American leadership role in the world."
During last year's campaign, former President George W. Bush inspired the title, with its double meaning, when he told Updegrove: "I'm worried that I will be the last Republican president."
Updegrove told Peter: "At the time, I think he was concerned that Hillary Clinton would win ... But if you look at his values and those shared by his father and Ronald Reagan, they are very much in contrast to the values of the Republican Party today, in particular the platform that Donald Trump ran on."
Per CNN: "George H.W. Bush confirmed that he voted for Democratic nominee Hillary Clinton. George W. Bush told Updegrove he left the top of the ballot blank. 'I voted "None of the Above" for president, and Republican down ballot in 2016.'"
Be smart: George W. Bush is probably right that he was "the last Republican president," as his family sees the party. The "Republican Party" is now multiple ideological parties, awkwardly — and probably not sustainably — scrunched under one inadequate label.
Go deeper