The Dems who want Pelosi out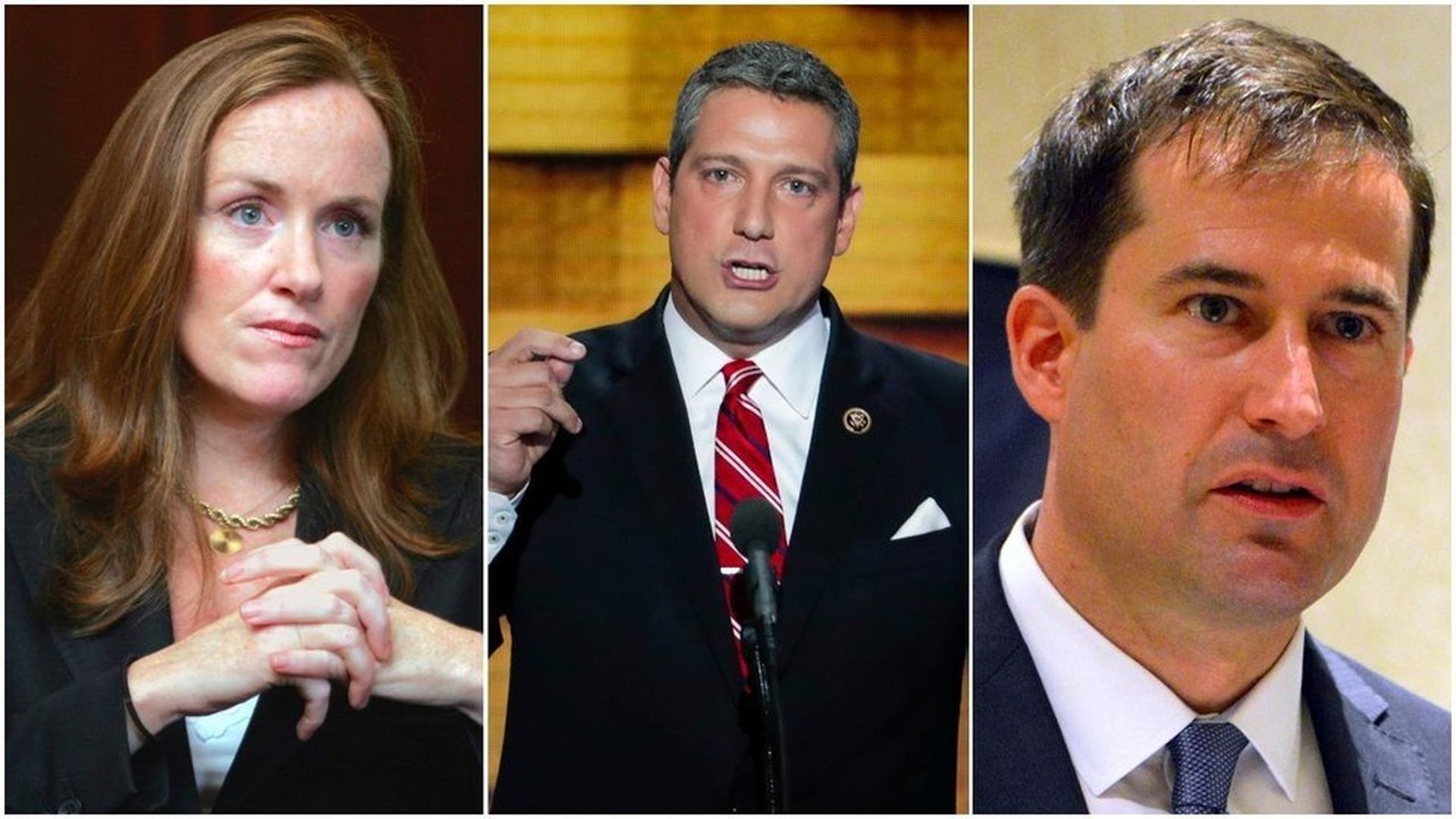 New York Rep. Kathleen Rice, Massachusetts Rep. Seth Moulton, and Ohio Rep. Tim Ryan, who tried and failed to knock Minority Leader Nancy Pelosi from her leadership post in November 2016, are meeting Thursday to discuss if and how they can oust Pelosi, Politico reports.
The doubts about Pelosi's leadership come after Dems lost out in the Georgia 6th special election, where Republican Karen Handel tied Democrat Jon Ossoff to Pelosi in an effort to keep Republicans onside. Approximately 20 Dems have been invited to attend the meeting.
Pelosi's response to efforts to oust her: "I feel very confident in the support that I have in my caucus."
Go deeper