The Democrats' $1 trillion infrastructure bill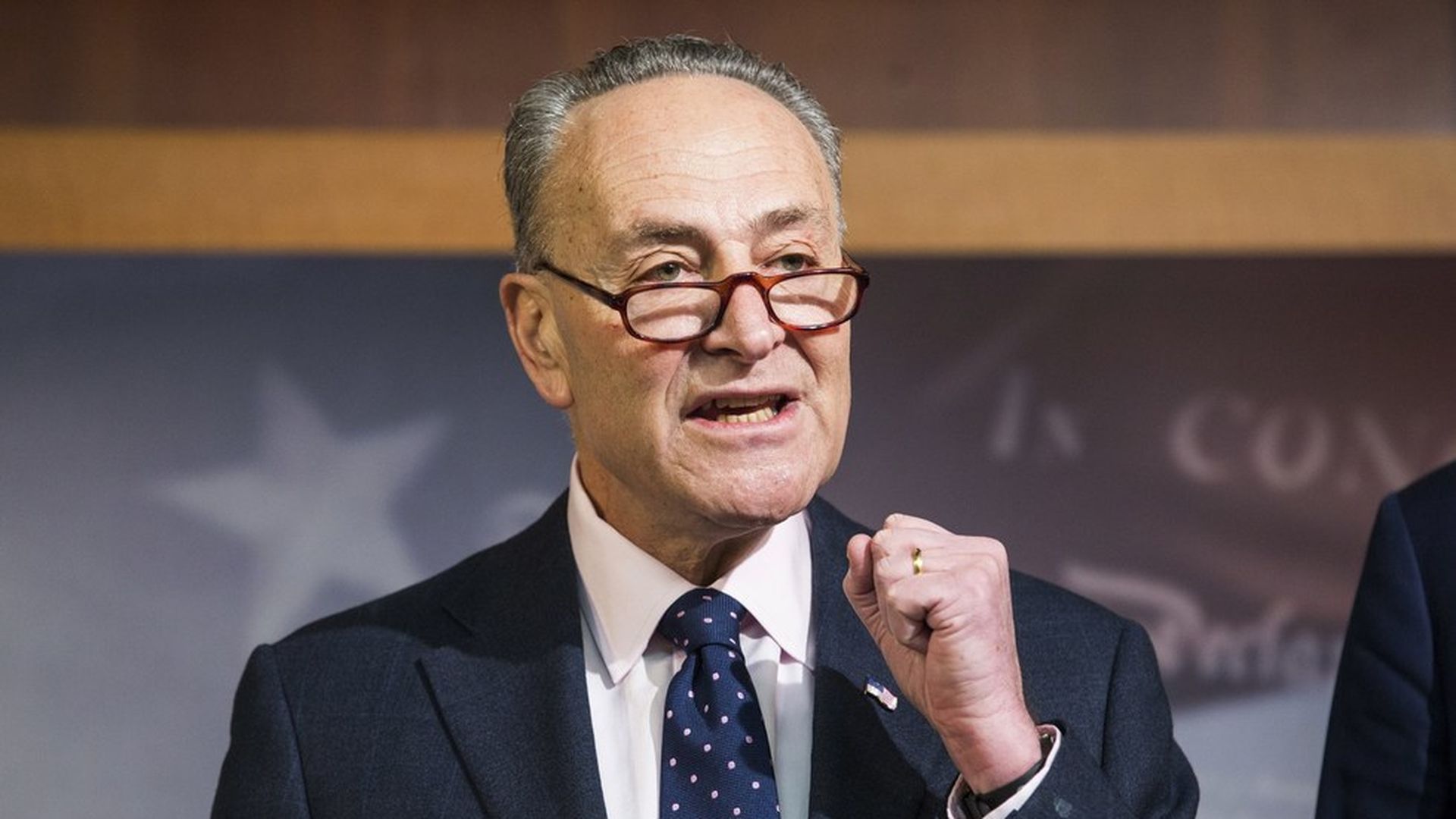 Democratic Senators unveiled a $1 trillion plan they said would create 15 million jobs. Here are some highlights:
$180 billion to rail and bus systems
$65 billion to ports, airports and waterways
$110 billion to water and sewer systems; $100 billion to energy infrastructure
$20 billion to public and tribal lands.
Sen. Chuck Schumer said it is a "job creating bill" and should have bipartisan support. Dems will rally behind it as long as Trump doesn't cut middle class programs "like education and healthcare" to pay for it. Bernie Sanders called the bill a "no brainer," and said that "when we rebuild our infrastructure we rebuild the middle class."
Our thought bubble: Democrats will not be writing the infrastructure spending bill. Republicans will. Maybe some ideas from this one will be points of compromise in what Republicans unveil but like most things written by the congressional minority, this is more of a thought exercise than a legislative blueprint.
Go deeper