The deep cynicism about Trumpcare and drug prices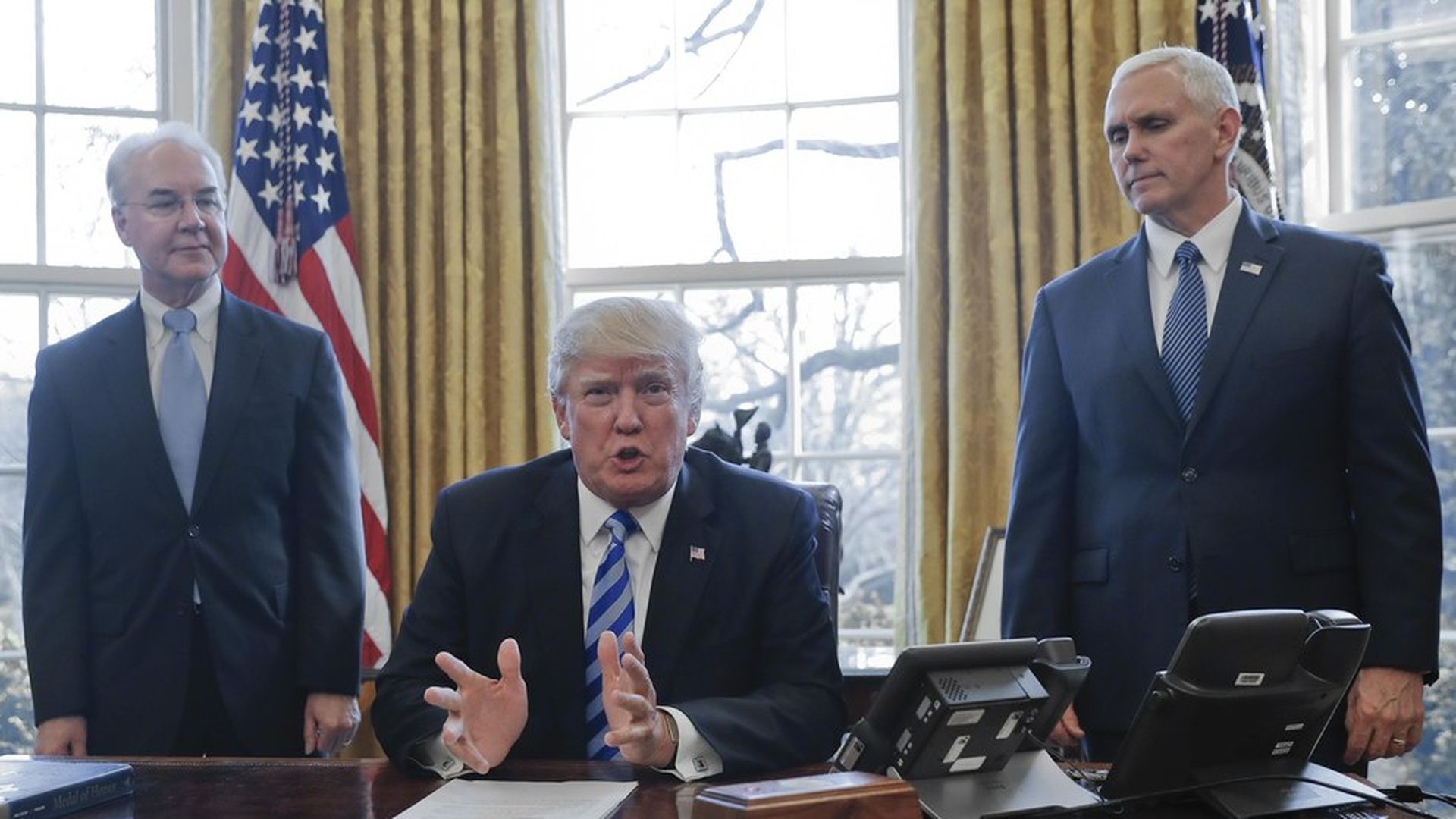 The venture capital firm Venrock is out with an interesting survey today: It made the rounds with 274 executives from health IT startups, employers, insurers, providers, investors and other smart people. The big findings: they're deeply cynical about the prospects for both Obamacare repeal and a crackdown on rising drug prices. Most think Obamacare will be fixed and rebranded, not repealed — and they think there will be action on drug prices, but not "meaningful" action.
What will happen to Obamacare:
Repealed and replaced: 20 percent
Repealed: 8 percent
Repaired: 40 percent
Renamed: 32 percent
Will drug prices be restrained:
Yes, meaningfully: 5 percent
Yes, but marginally: 49 percent
Yes, voluntarily in response to populist concerns: 19 percent
No, nothing will happen: 27 percent
What it means: Bob Kocher, a partner at Venrock and a member of the Axios board of experts, says the survey probably reflects a "west coast bias" on Obamacare — they don't think Congress would actually pass a law that would reduce health coverage. And on drug pricing, he said, it's because of extreme skepticism: "I think this is one where people can't imagine Congress acting."
Go deeper