The debate over the 'death of retail'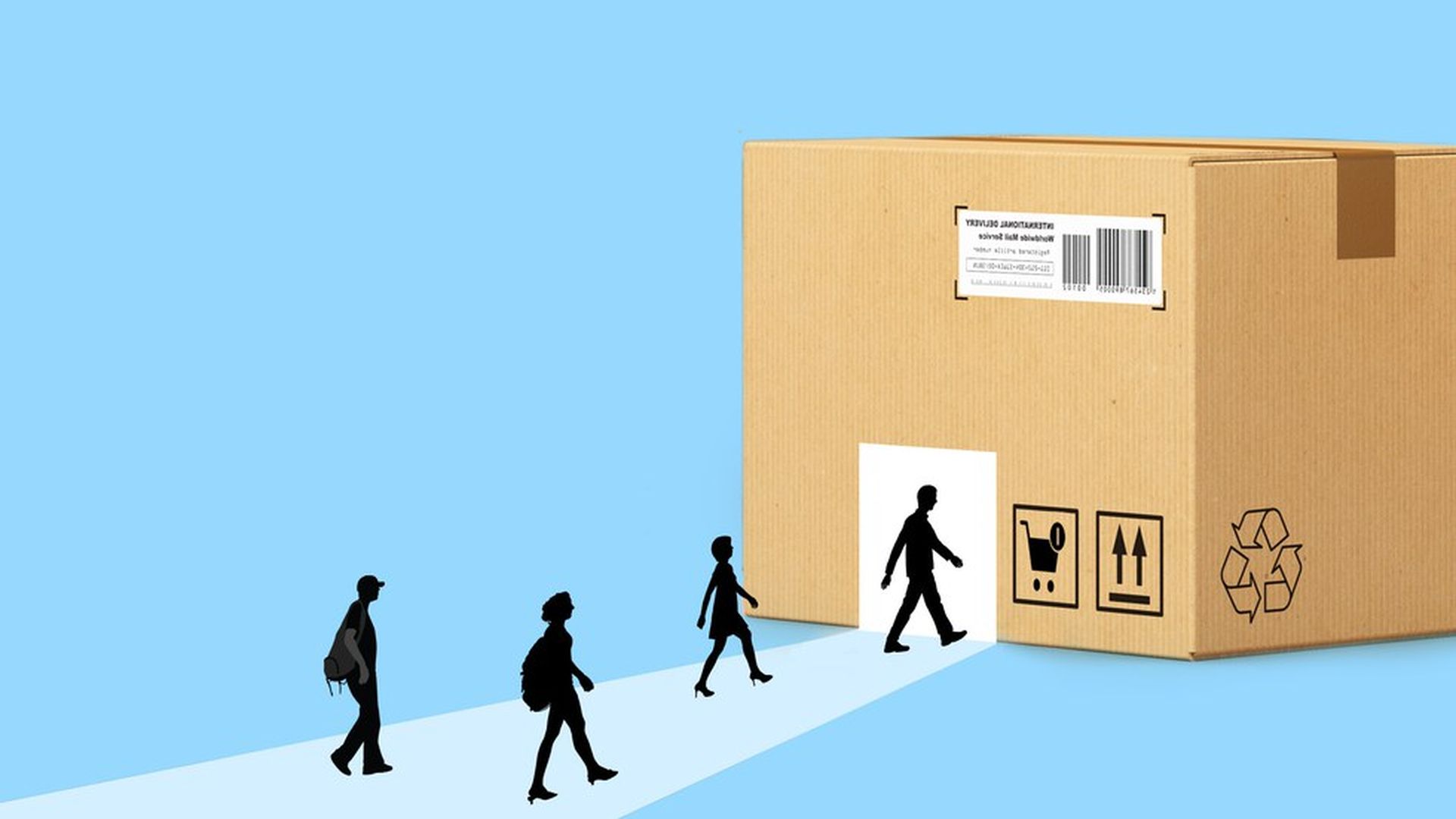 If you ask almost anyone whether the world of retail has utterly changed, they'd probably say, "heck, yes." Since 2007, the share of e-commerce sales has nearly tripled, while several iconic brick-and-mortar stores, like Circuit City and Sports Authority, have disappeared from the landscape. Others, like Sears and Macy's, are conducting massive layoffs.
Economists especially look at retail and see a stagnant industry that has failed to adopt new technologies and become more efficient. In fact, according to an analysis by McKinsey, between 2005 and 2015 there has been no growth whatsoever in retail productivity. And while e-commerce does thrive on technological advances, it has failed, unlike previous waves of innovation, to enrich the nations where it's used.
But what if the data are wrong?
Michael Mandel, an economist and former journalist, argues that the transformation of retail has been so profound that we must adjust how we measure the sector. In the cases of both jobs and productivity, he says, growth has been much stronger than supposed.
"People are worried about e-commerce killing retail employment, Mandel tells Axios. "But at this point, it just isn't true."
What's so important about productivity growth? It measures the monetary value an individual can produce per hour. As businesses develop better processes and provide workers with better technology, productivity rises, which enables workers to demand higher wages. This is an essential ingredient for economic growth, and one that has been conspicuously absent not just in retail, but across the overall economies of the U.S., Japan, and Europe in recent years.
Mandel's assertion is that conventional labor statistics aren't capturing what's happening in the modern retail industry. He says that many e-commerce jobs, specifically in warehouses and fulfillment centers, aren't being counted as retail jobs, even though they are where most e-commerce manpower resides. When you adjust for this, he finds that over the past year the retail sector has added 61,0000 jobs, rather than the 7,000-job decline that's been widely reported. Mandel also argues:
Even as retail has been adding jobs, the productivity of the sector has been rising more than we thought. By studying time-use surveys, he has concluded that "what ecommerce seems to be doing is cutting the number of hours that households actually spend shopping."
Workers aren't spending fewer hours to produce the same value, but customers are. Those sorts of efficiency gains aren't captured by traditional productivity statistics, but they are important efficiency gains all the same.
He also said this means we may have been overestimating productivity gains that occurred during the 1990s, when big box retailing became dominant. "The shift to big box stores meant that customers spent more time walking around, searching for the product they wanted," he says. "It may be that productivity growth was being overestimated in the past."
Not everyone is convinced. Jaana Remes, economist with the McKinsey Global Institute says it's likely that we've always underestimated productivity growth. "Measurement is a huge problem in productivity and always has been," she says. "But it's much less clear that the recent slowdown can be explained by measurement issues."
Remes questions whether ecommerce is much different than previous waves of retail innovation that weren't also time savers. "The success of big-box stores suggests consumers found them convenient," she argues.
Remes thinks it's likely that we are about to see an uptick in retail productivity in the coming years, as traditional retailers streamline their bricks-and-mortar business with ecommerce businesses they built quickly and haphazardly to compete with the likes of Amazon. And she says retail associate jobs aren't going to disappear anytime soon either. 9 out of 10 retail dollars are spent in person, she says, and we should expect the vast majority of shopping to continue to be done in person in years to come.
Go deeper