The countries that do business with North Korea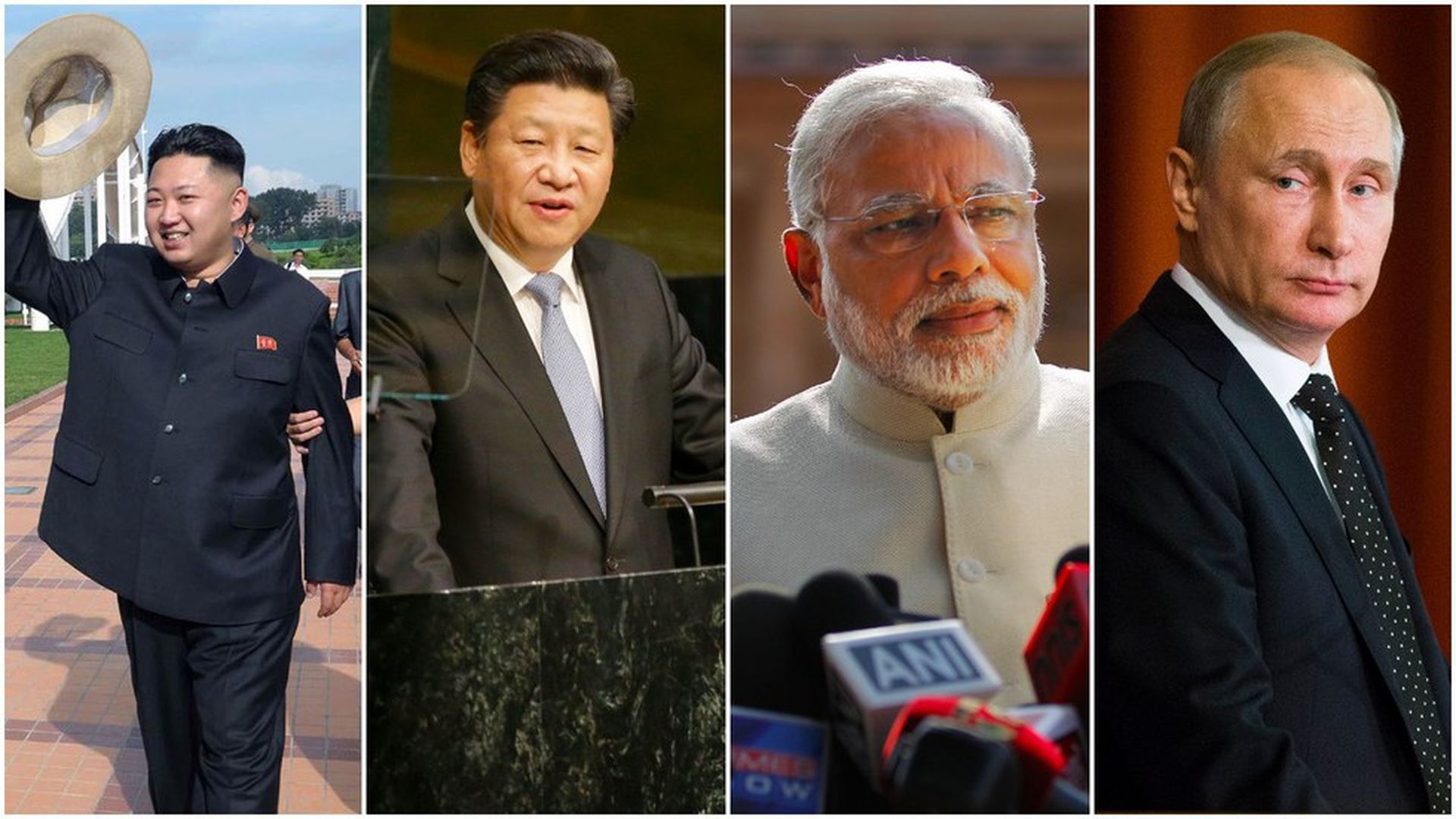 With the North Korean nuclear threat escalating, President Trump tweeted that he is "considering ... stopping all trade with any country doing business with North Korea." Here are the countries that trade with North Korea, based on 2015 data from MIT's Observatory of Economic Complexity.
China is the biggest player, buying 83% of North Korean exports and selling 85% of the goods that North Korea imports. China is also the United States' largest trade partner. The countries traded $578 billion in goods last year.
India is second, accounting for 3.5% of exports and 3.1% of imports from North Korea.
All told, Asian countries buy 92% of North Korean exports and source 93% of North Korean imports
Russia is a European leader in North Korean trade, but accounts for less than 2% of imports and exports.
Over 100 additional countries trade with North Korea, including France, Mexico, Pakistan, Saudi Arabia, Brazil and Chile.
North Korea's exports increased 54% from $1.83 billion to $2.83 billion from 2010 to 2015.
Coal comprises a third of North Korean exports, and garments represent another third.
Go deeper