The conversation surrounding Trump v NFL/NBA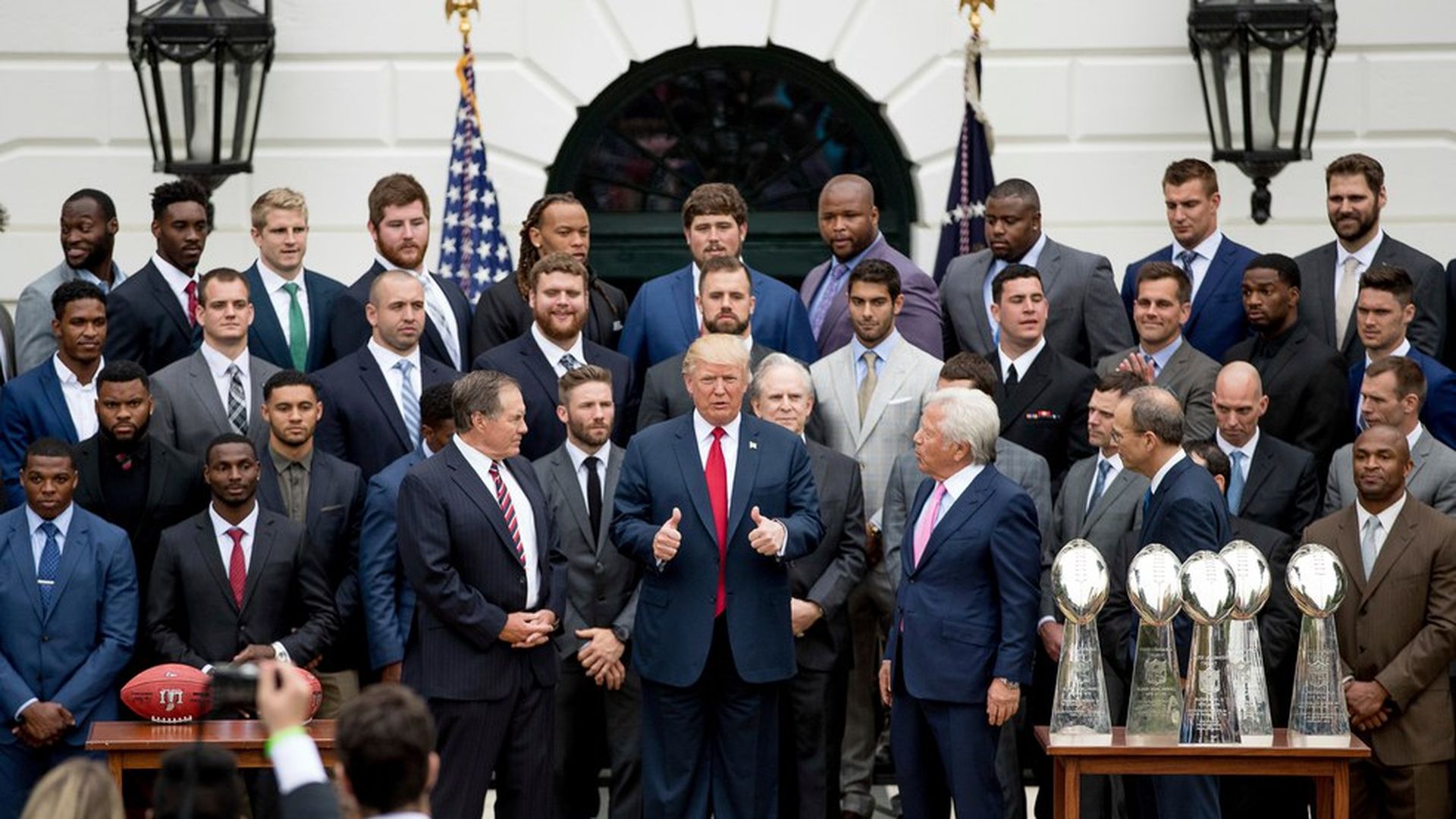 The Sunday morning conversation surrounding President Trump's criticism of football protesters and basketball stars.
NFL's Joe Lockhart tweets: "Tens of millions of Americans, and fans around the world, will come together today to celebrate our great game and our great country."
The Atlantic's Ron Brownstein, on CNN: Trump "has appealed, from the beginning, to the elements of white America that are most uneasy about racial and demographic change."
NYT "Sports of the Times" columnist Michael Powell, "As Trump Takes On Athletes, Watch Them Rise": "Just as the president lays his hand on the third rail of race, the athletes are responding. ... What's notable is how measured the athletes have tried to remain, until poked and prodded."
"NFL owners speak out in support of players, against Trump," by AP: "The Buffalo Bills were bothered enough ... to hold a voluntary team meeting ... with players, coaches, staff and ownership. ... At least seven team owners donated $1 million each to Trump's inaugural committee."
NBA Commissioner Adam Silver statement: "I am proud of our players for taking an active role in their communities and continuing to speak out on critically important issues."
National Review deputy managing editor Nicholas Frankovich: "[W]hile peevishness and carping are effete, magnanimity is manly and disarming. Manliness is a much derided concept these days ... Some men aspire to it but bluster, miss the mark, and end up being catty instead. It's called Twitter. In contrast, competition on the court can still be uplifting."
BBC headline: "NFL row ... Sports stars round on Trump."
Go deeper