The conservative wish list for Obamacare repeal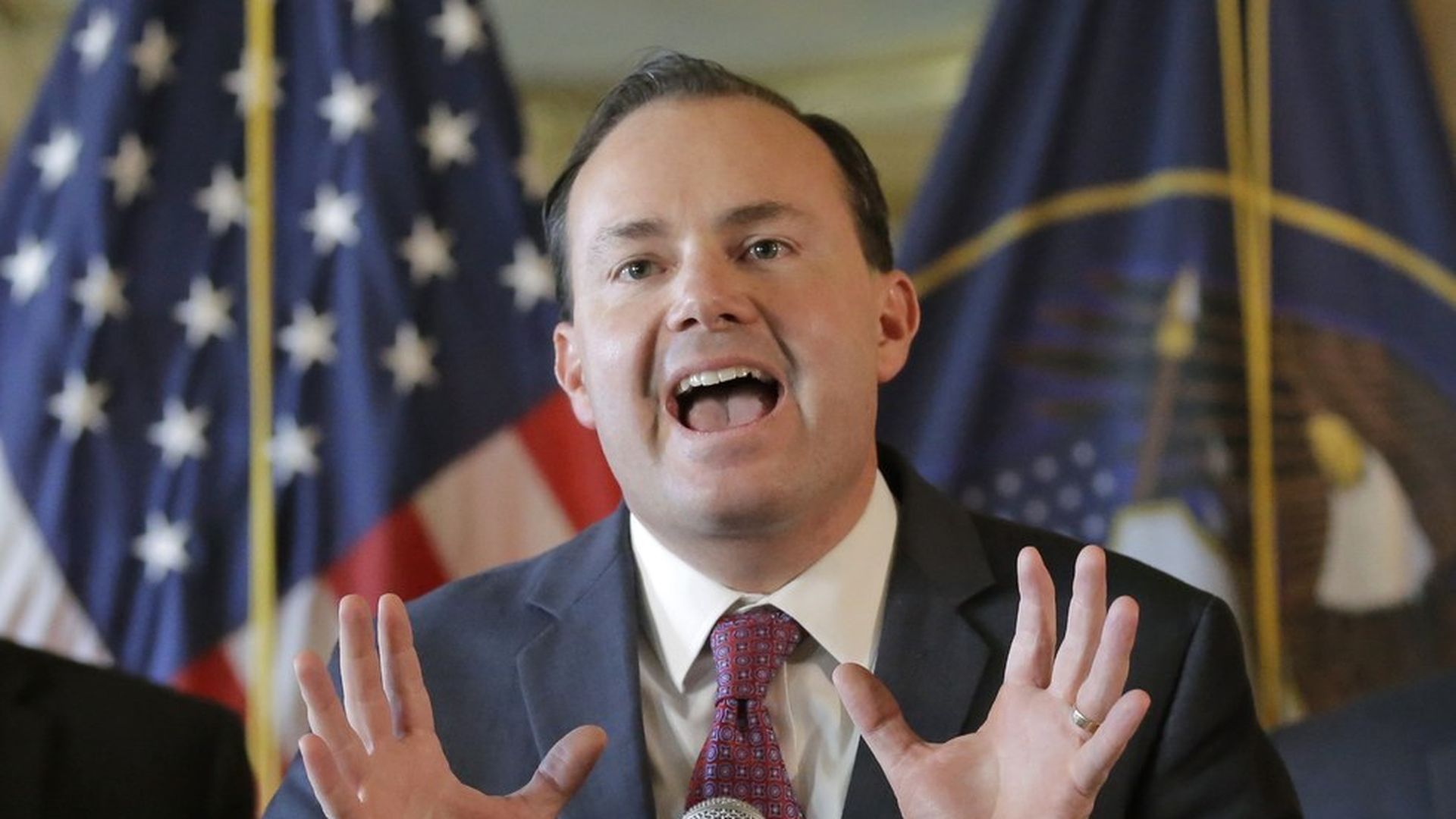 Key conservatives in both the House and Senate laid out their requests — and demands — for Obamacare repeal in a roundtable with reporters on Wednesday morning. Some go directly against what more moderate members of the GOP have asked for, while others are surprisingly in lockstep with what leadership wants to do.
What it means: These conservatives are opposed to the strategies that might bring moderates to the table, like adding pieces of replacement and watering down what gets repealed. That means leadership's job is getting harder.
Why this matters: The Freedom Caucus can sink measures in the House if it votes as a block. In the Senate, it only takes three GOP defectors to kill the repeal effort. While Sen. Mike Lee is just one vote, if he opposes the bill and is joined by conservatives like Sens. Ted Cruz or Marco Rubio, the repeal bill can't pass in the Senate.
Read on to see the conservative wish list, as outlined by House Freedom Caucus Chairman Mark Meadows, former Freedom Caucus chairman Rep. Jim Jordan, and Lee.
The wishlist:
Lee, who was part of a group that fought to make the 2015 repeal bill as broad as possible, said he's "not supportive of any effort to ratchet it back down" in this year's version.Why it's a problem: Many members no longer want to target some pieces of Obamacare in the repeal bill, like Medicaid expansion or the industry taxes. This could set up a clash with Republicans from Medicaid expansion states in particular.
Lee also said he opposes including new tax credits in the repeal bill, which is poised to be passed through a process called budget reconciliation. "I think that's a horrible idea. I think we need to repeal it first before deciding what comes next."Why it's a problem: Leadership is considering including the tax credits as a way to help earn the votes of moderate Republicans, who are afraid of disrupting insurance markets by handling the repeal and the replacement separately.
Jordan: "Ideally, you want to repeal every tax, every mandate and to your point, every regulation." This goes even further than the 2015 reconciliation bill.Why it's a problem: The Senate says the parliamentarian won't let Obamacare's insurance regulations be included in reconciliation.
Meadows said as long as there's a long-term repeal and replacement effort underway, he would be OK with paying insurers for the cost-sharing subsidies they give to low-income enrollees under current law.The problem this solves: Conservatives on the right have been railing against "insurer bailouts," so it was unclear where the Freedom Caucus stood on this. Leadership aides have said the subsidies almost certainly need to be funded through at least the end of the year. The caveat: The conservative members don't want to include the subsidies in reconciliation, meaning they'll have to be dealt with separately.
Meadows won't vote for something that doesn't somehow address pre-existing conditions, allowing the sick to get insurance. This gels with what leadership has said.
Lee wants to see a repeal pass in the next two to three months. This is in line with the timeline leadership has put forward.
Go deeper