The cities trying to get rid of their Confederate statues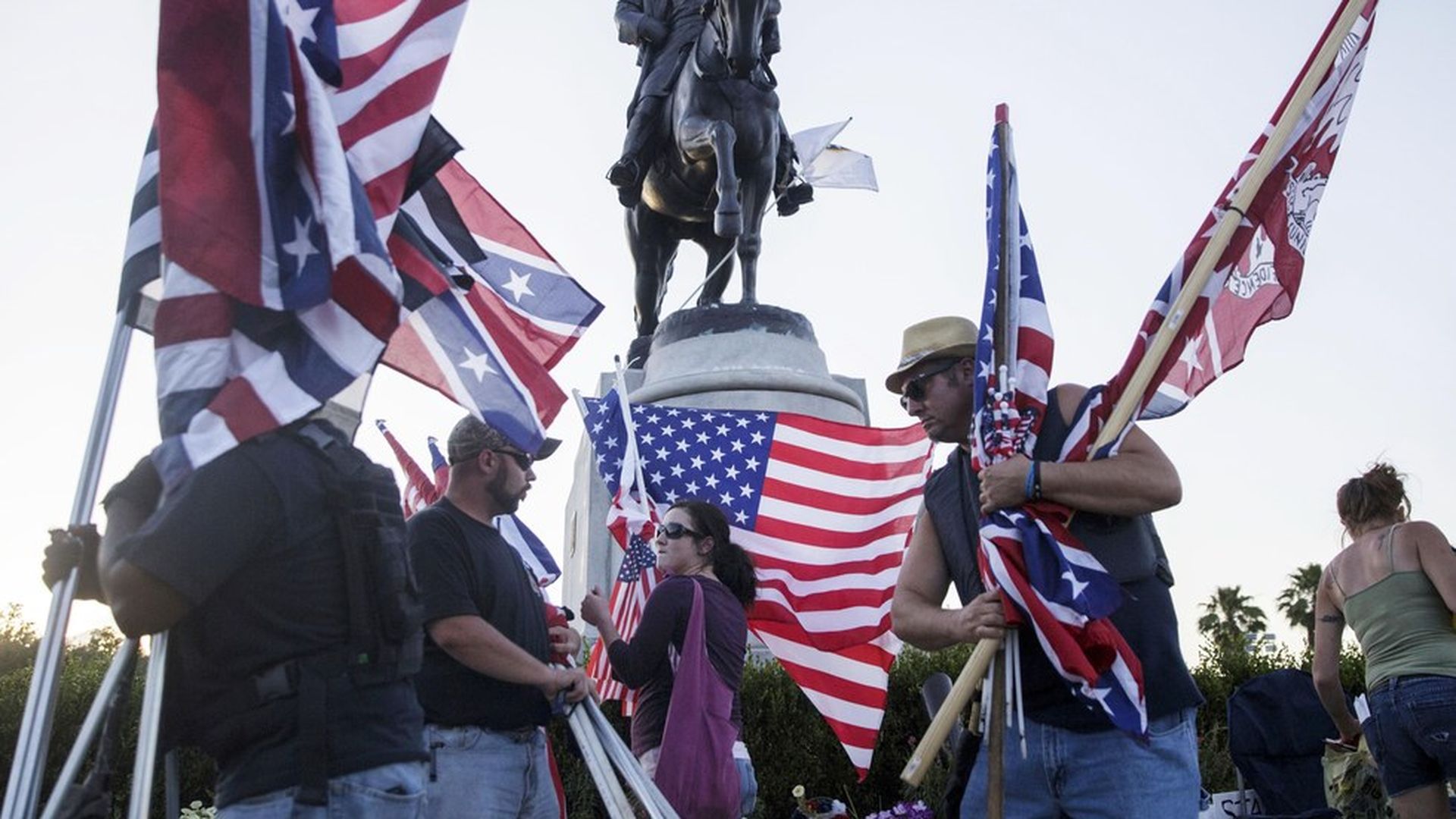 This morning, New Orleans removed its third confederate monument amidst protests. Over the past few years, especially after Dylann Roof's mass murder in Charleston, cities have grappled with what to do about public Confederate symbols.
The arguments: Those in favor of removal argue the monuments glorify white supremacy and slavery. Those against removal argue that they are merely historical markers, which serve as reminders and even warnings of the past and should not be tampered with.
These are the cities that have taken steps toward removing their Confederate monuments:
New Orleans, LA:
The city removed a statue of Jefferson Davis, president of the Confederacy, in early May.
They've also removed the "Battle of Liberty Place" monument, which was in honor of the white Confederate veterans who rebelled against the biracial local government during the Reconstruction era.
Early this morning a statue of P. T. G. Beauregard, a Confederate officer, was removed, and his name will be removed from the pedestal.
The statue of Gen. Robert E. Lee still stands in the center of Lee Circle, which was listed on the National Register of Historic Places, but its potential removal was raised in 2015.
Charlottesville, VA
Last weekend, white nationalist Richard Spencer led a protest in front of a statue of Gen. Robert E. Lee, which the city plans to remove. Charlottesville's Mayor Mike Signer said the rally "was either profoundly ignorant or was designed to instill fear in our minority populations in a way that hearkens back to the days of the KKK."
Orlando, FL
The City Council met on Monday to discuss repairing a Confederate soldier statue and moving it out of Lake Eola Park, where it has stood for a century, to Greenwood Cemetery, as proposed by the Mayor. Protestors on either side rallied outside of the city hall.
St. Louis, MO
Mayor Lynda Krewson — who was elected in April — wants a 32-foot-tall Confederate monument in Forest Park to be removed as soon as possible, city officials told the AP on Tuesday. There is no timeline set yet.
Facts & figures: Virginia — with the Confederacy capital of Richmond — has the most monuments with 223. While primarily in the South, there are a handful of confederate symbols in other states like New York and California, according to the Atlantic.
Have updates on a Confederate monument in your city? Email me at [email protected] or tweet @StefWKight.
Go deeper