The choices for Fed chair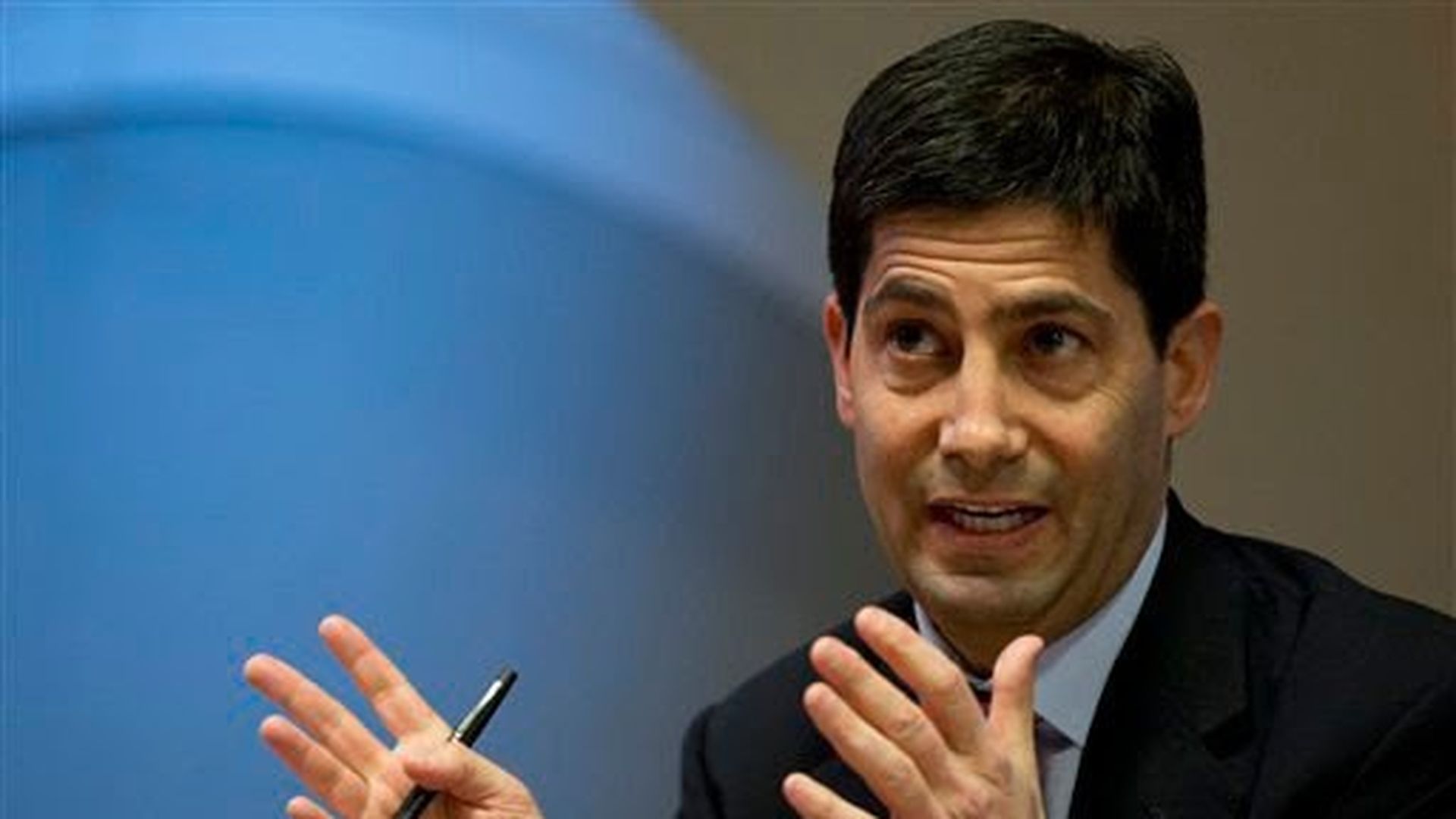 Possible nominees to top Fed posts, per the Wall Street Journal, "include former governors Lawrence Lindsey and Kevin Warsh, former BB&T Bank chief executive John Allison, and Stanford University economist John Taylor."
The front-page article is headlined "Cohn Now Seen as Unlikely Pick to Be Fed Chairman," which the Journal says is largely because of Cohn's public criticism of Trump's response to Charlottesville.
What's new: "Fed Vice Chairman Stanley Fischer said Wednesday he will resign in mid-October for personal reasons, adding another vacancy to the three others on the powerful seven-member Fed board of governors."
Why it matters: "His departure accelerates Mr. Trump's opportunity to put his stamp on the central bank."
Scenarios: "The White House has been considering nominating Marvin Goodfriend, a former research director at the Richmond Fed who is a professor at Carnegie Mellon University, to the Fed's board.""One possibility would be to nominate an incoming board member, such as Mr. Goodfriend, or a current board member, such as Fed governor Jerome Powell, to the vice-chair post."
Be smart: Since Cohn criticized Trump in a Financial Times article, White House insiders have been telling us the favorite for Fed chair is Kevin Warsh, an economic official in the George W. Bush White House, and member of the Fed board from 2006 until 2011.
Worthy of your time: Greg Ip column in Wall Street Journal, "Comfortably numb ... Why the U.S. Economy Shrugs Off Politics":"Federal default or nuclear war fall in the category of unprecedented and unthinkable. Faced with such risks, the usual reaction is to assume they won't happen. Yet that assumption becomes a risk in itself: It alleviates the pressure to prepare for either and multiplies the damage if they do occur."
Go deeper