The cancer drug pricing firestorm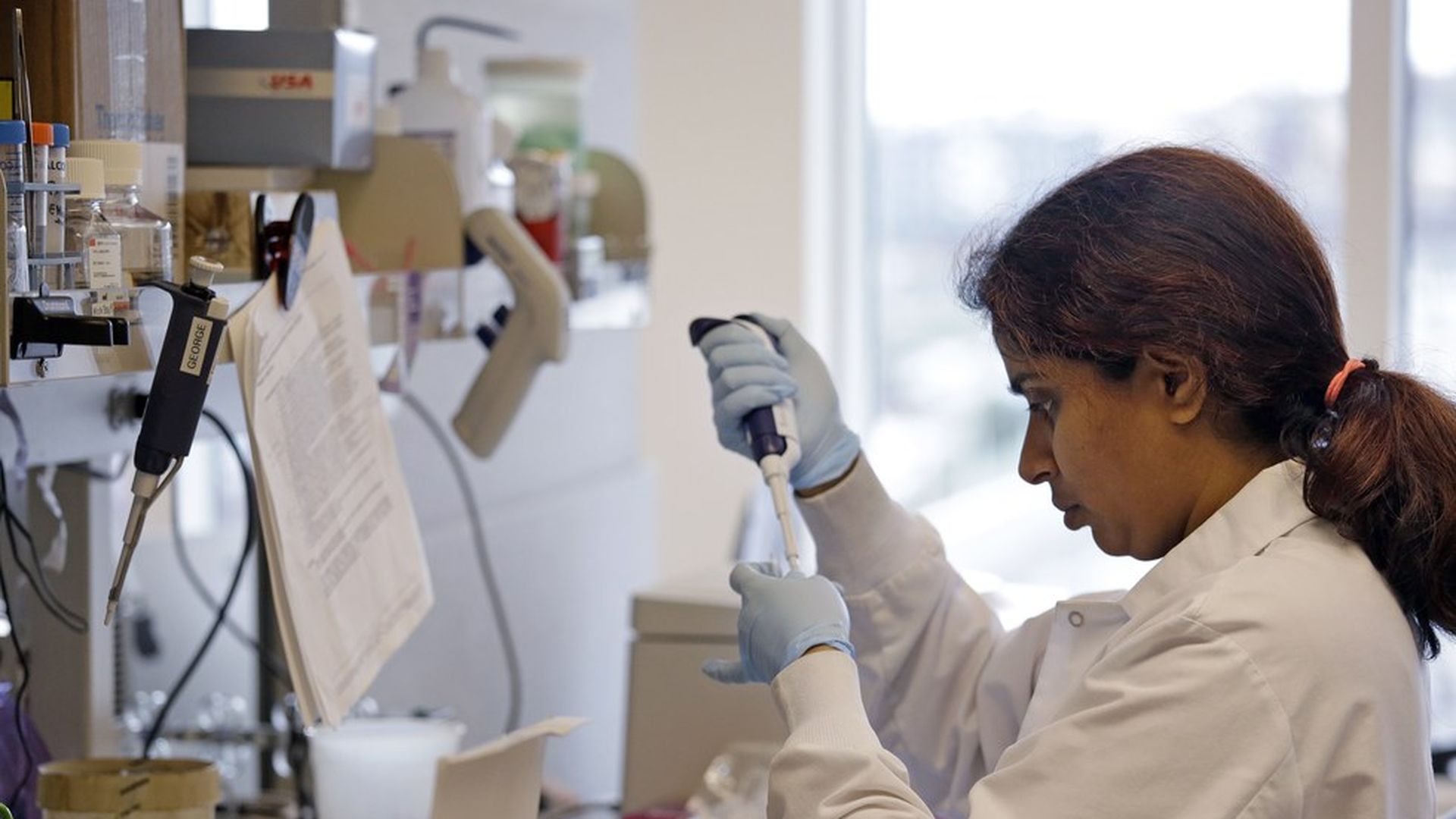 The biggest question on everyone's minds yesterday following the FDA's decision to approve Novartis' new cancer drug therapy known as CAR-T: What's the price? Now we know: $475,000 for a one-time treatment. And that does not include any other costs like doctors' fees or staying in an intensive care unit, so a full course of CAR-T treatment could cost well above a half-million dollars.
Why it matters: The lofty figure represents another heated episode in the nation's debate over high drug prices versus the diseases they attempt to cure.
Here's some of the aftermath from the CAR-T approval and Novartis' pricing decision:
The price is actually lower than what biotech investors had expected, and it's lower than the $649,000 price tag British health officials thought was justified. Novartis executives defended their position by implying they could have charged more.
But as veteran Forbes pharma reporter Matthew Herper wrote, "When I first started reporting on CAR-T four years ago, people had trouble imagining a $400K price. Now $475K is 'cheap.'"
The initial patient population of children and young adults is small, perhaps fewer than 700. At $475,000, Novartis would max out at around $300 million of revenue — a lot of money, but hardly a blockbuster. The ultimate goal is to expand the therapy to more types of cancers.
Walid Gellad, a doctor and health policy professor at the University of Pittsburgh, told me the real question is why a potential breakthrough drug that has some question marks about effectiveness should cost more than proven life-saving measures like bone marrow or kidney transplants.
"This is an amazing therapy, but there has to be a limit at which point companies can no longer charge desperate patients, or taxpayers, enormous sums," he said.
More than $200 million of federal money went to universities and research labs to help discover CAR-T, and "Novartis has not acknowledged the significance of taxpayers' investment," said David Mitchell, founder of the independent advocacy group Patients for Affordable Drugs.
Francis Collins, director of the National Institutes of Health, wrote in a blog post that CAR-T is a promising therapy, but he also provided a reality check: "There are still too many severe reactions, too many non-responses or relapses, and, potentially, a very high price tag for their widespread use, which will be truly challenging to scale up."
The Centers for Medicare and Medicaid Services said Novartis' drug, and the company's commitment to only get paid if patients benefit within the first month of treatment, will push the agency to explore more "innovative payment models."
Omitted from the press release: Any details of how outcomes-based contracts would be designed, and how they would actually lower costs.
Go deeper