The bizarre scenes following Comey's firing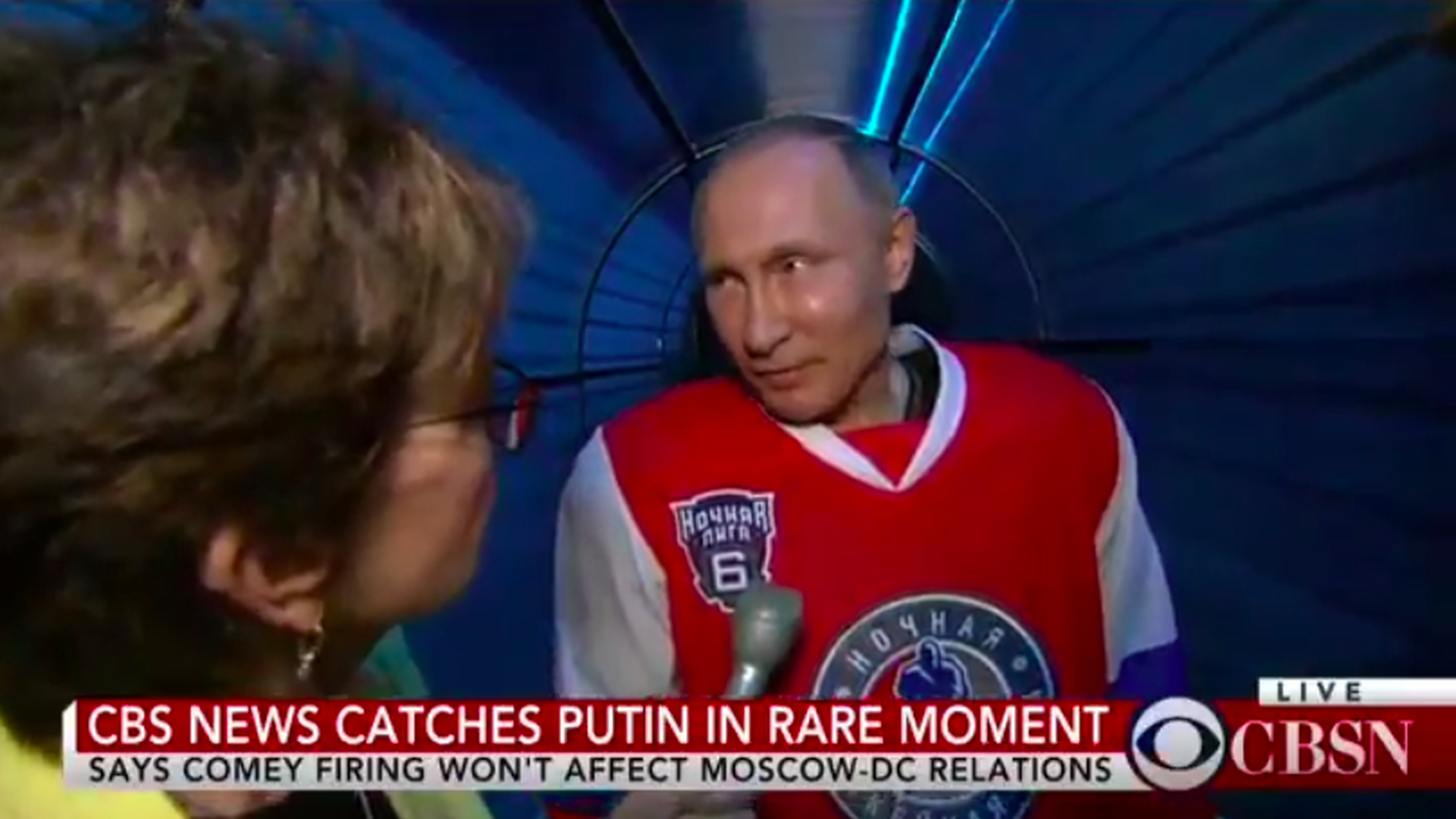 A series of strange events followed James Comey's firing:
Comey learned of his firing from a TV screen while addressing FBI employees in LA
Mr. Comey was addressing a group of F.B.I. employees in Los Angeles when a television in the background flashed the news that he had been fired.
In response, Mr. Comey laughed, saying he thought it was a fairly funny prank.
Then his staff started scurrying around in the background and told Mr. Comey that he should step into a nearby office.
Sean Spicer ordered that the lights be turned off to address the media in darkness
After Spicer spent several minutes hidden in the bushes behind these sets, Janet Montesi, an executive assistant in the press office, emerged and told reporters that Spicer would answer some questions, as long as he was not filmed doing so. Spicer then emerged.
"Just turn the lights off. Turn the lights off," he ordered. "We'll take care of this. ... Can you just turn that light off?"
Spicer got his wish and was soon standing in near darkness between two tall hedges, with more than a dozen reporters closely gathered around him.
Trump addressed the firing while seated with Henry Kissinger
Kissinger was Secretary of State and National Security Advisor under Richard Nixon — the president to whom Trump's critics have compared the move.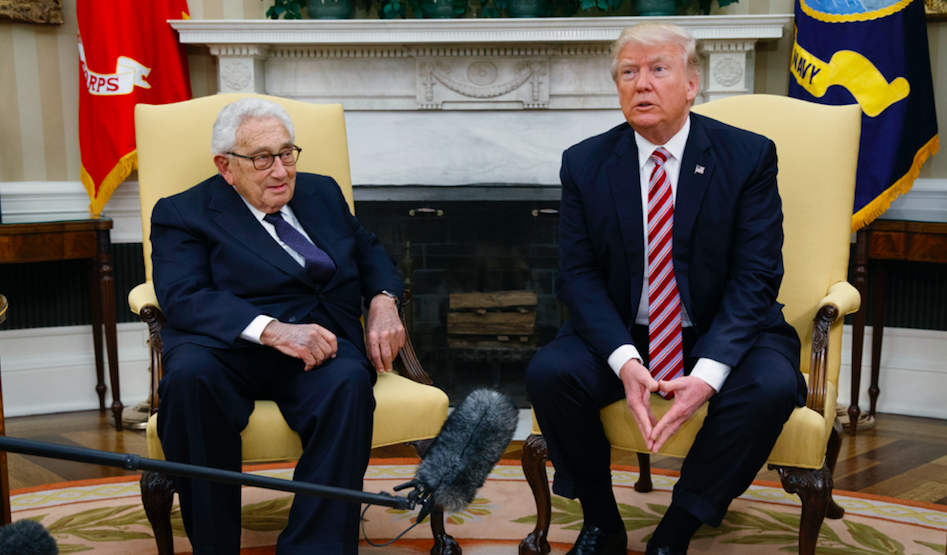 Putin addressed the firing while decked out in a hockey uniform
Go deeper