The big business of health savings accounts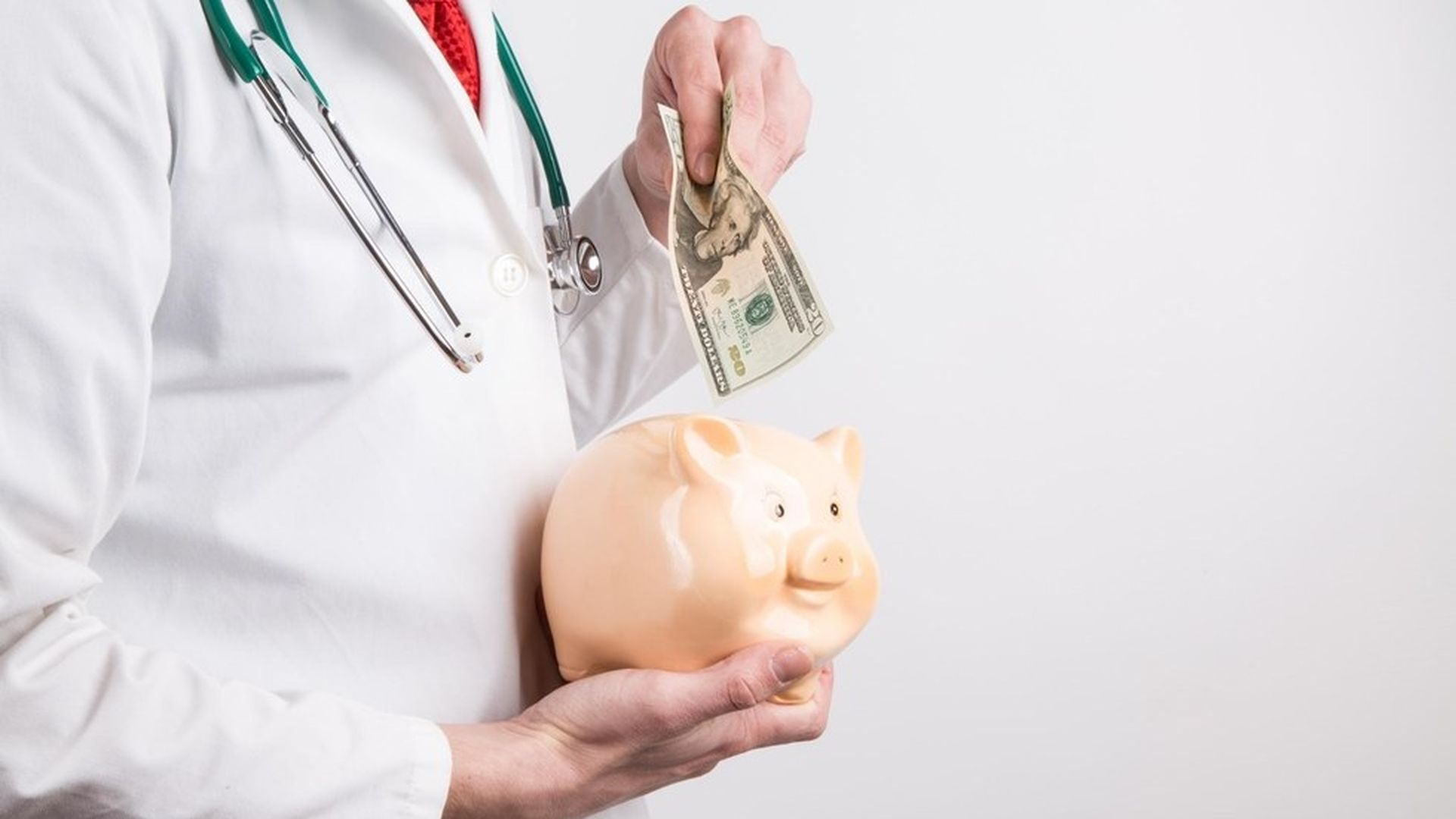 Republicans view health savings accounts — mechanisms for people to set aside untaxed money to pay for medical expenses — as a crucial part of pushing people to have "skin in the game" and pay for their own health care.
A plethora of HSA providers exist, many of which are run through banks or credit unions. UnitedHealth Group, the largest health insurer in the company, has its own HSA affiliate called Optum Bank. A glance at one of the biggest standalone HSA companies, HealthEquity, shows there's a lot of money to be made at running the relatively low-maintenance accounts.
HealthEquity collects revenue three ways:
From health insurers and employers that want to offer HealthEquity's HSA services. Monthly administrative fees (also known as "custodial fees") paid by insurers, employers or members. Fees from providers every time someone swipes their HSA card.
How HealthEquity is faring: Business has been booming as more employers steer workers into high-deductible health plans that are paired with HSAs. But there's been longstanding criticism that HSAs are another tax shelter that don't help lower-income people who don't have a lot of money to set aside for medical care.
HealthEquity collected $55.4 million in revenue in the first quarter of this calendar year, up 26% from the same time a year ago. The bigger deal is HealthEquity's profit, which jumped 74% to $14 million. That means for every $1 HealthEquity gets for handling HSAs, it gets to keep a shiny quarter. That kind of profit margin is on par with the pharmaceutical industry, which usually has the highest margins in health care.
The Wall Street factor: HealthEquity's stock is up 69% since President Trump was elected. That growth has fattened the pay packages of top executives like CEO Jon Kessler, who took home more than $19 million last year.
Go deeper