The bedrock of Trump's support: "stranger in my own country"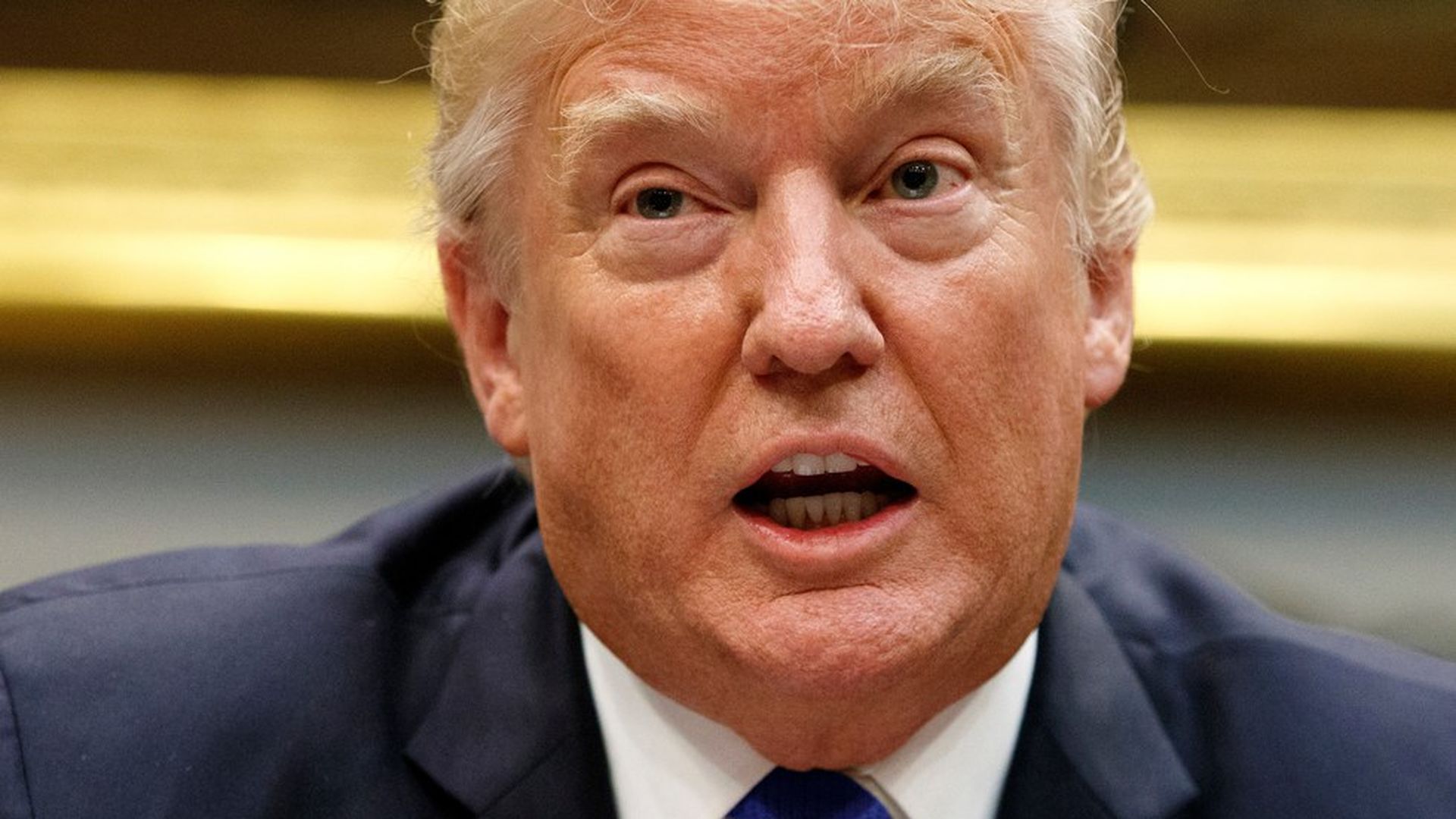 There's a strong, consistent, underlying reason Republican voters stuck with President Trump after Charlottesville, and will stick with him if he ends up deporting the children of illegal immigrants: They dislike and fear the changing face of America.
Polls have been very consistent on this point. One of the earliest signs that Trump's "America First," anti-immigration mantra would resonate was a survey showing how many white Republican disdained the changing demographics around them. This holds true now, too:
Nearly half (48%) of white working-class Americans say, "things have changed so much that I often feel like a stranger in my own country," according to a poll released in May by the Public Religion Research Institute and the Atlantic.
A new WSJ/NBC poll shows: "More than three-quarters of Democrats, but less than one-third of Republicans, said they felt comfortable with societal changes that have made the U.S. more diverse."
The same poll showed a radical shift in Democratic views about immigration over the past decade: In 2005, just 45% of Democrats said the country was strengthened by immigration. Now the share is 81%.
Sound smart: Don't underestimate how much pressure Republicans will be under from rank-and-file voters to resist anything that smacks of amnesty, even for children. They want a wall, not warm welcomes.
Trump waffles ... The reaction to yesterday's DACA announcement was brutal. The L.A. Times banner headline: "'DREAMERS' CRUSHED: Trump to phase out protections for 800,000 young immigrants." A sidebar: "Republican Party's future is at stake too."
At 8:38 p.m., Trump — no doubt watching cable coverage — tweeted: "Congress now has 6 months to legalize DACA (something the Obama Administration was unable to do). If they can't, I will revisit this issue."
Aides tell me Trump thought that given the legal analysis he was presented, he had no choice but to end the program. But he has told associates he doesn't want the Dreamers to be punished.
Axios' Caitlin Owens, who spent yesterday on the Hill, tells me that Republican leaders sound like they want to pass a fix within Trump's six-month reprieve. But veteran aides are skeptical. One said: "We've been through this before. We try to do something and it's always too much or not enough. Very Goldilocks and the bears."
Go deeper