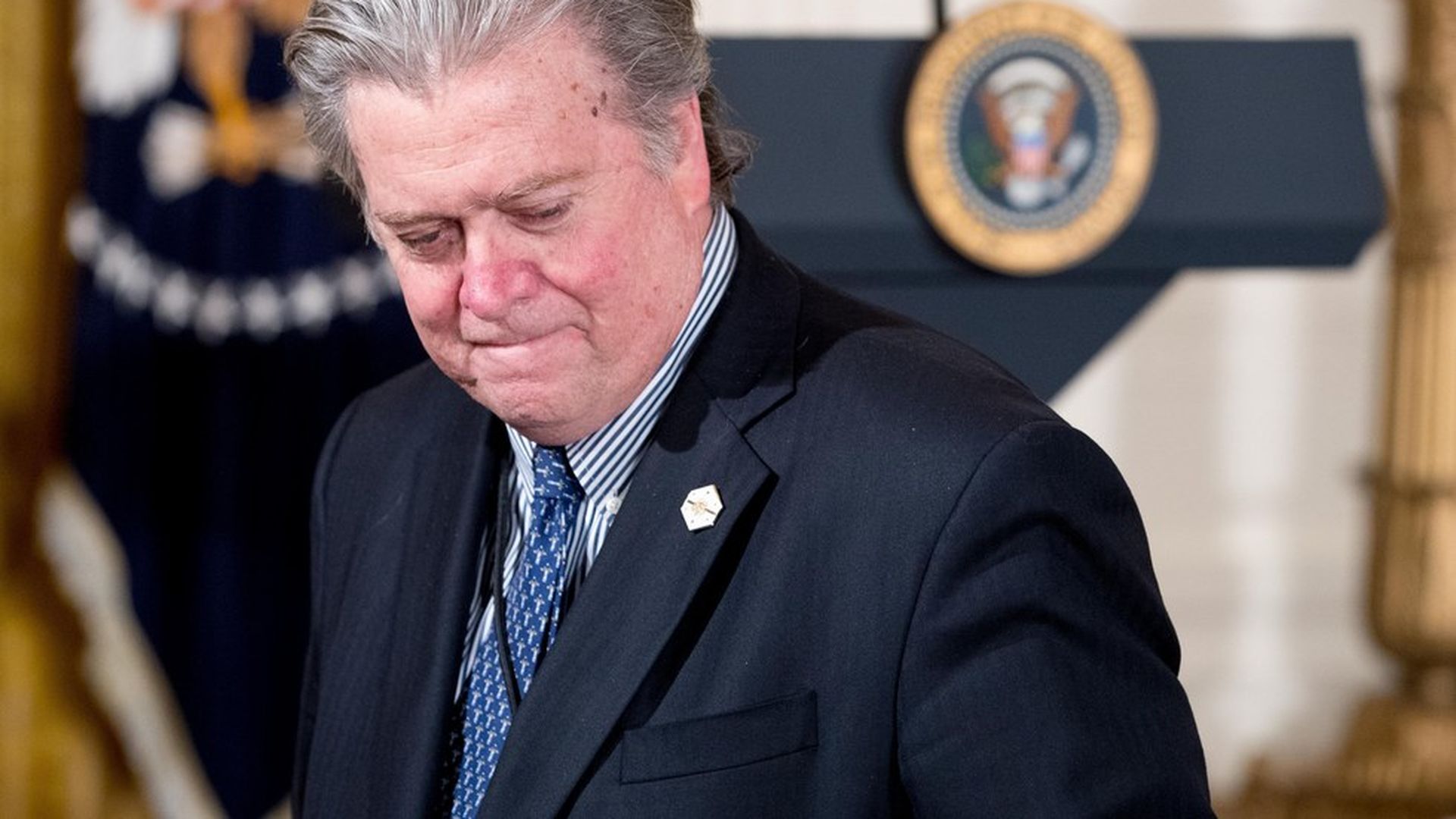 The N.Y. Times' Jeremy Peters dives into one of Steve Bannon's favorite books, "The Fourth Turning: An American Prophecy — What the Cycles of History Tell Us About America's Next Rendezvous with Destiny," by amateur historians William Strauss and Neil Howe (first published 20 years ago, in 1997):
Bannon has great admiration for a provocative but disputed theory of history that argues that the United States is nearing a crisis that could be just as disruptive and catastrophic as the most seminal global turning points of the last 250 years. This prophecy ... makes the case that world events unfold in predictable cycles of roughly 80 years each.
In an interview with The Times, Mr. Bannon said, "Everything President Trump is doing — all of it — is to get ahead of or stop any potential crisis."
Key passage: "Sometime before the year 2025, America will pass through a great gate in history, one commensurate with the American Revolution, Civil War, and twin emergencies of the Great Depression and World War II. The risk of catastrophe will be high. The nation could erupt into insurrection or civil violence, crack up geographically, or succumb to authoritarian rule."
The book's key tenets, per Peters:
"The rhythmic, seasonal nature of history that the authors identify foresees an inevitable period of decay and destruction that will tear down existing social and political institutions."
"Western society — particularly American culture — has denied the significance of cyclical patterns in history in favor of the more palatable and self-serving belief that humans are on an inexorable march toward improvement."
"The authors envision a return to a more traditional, conservative social order as one outcome of a crisis."
Go deeper