The attorney general race in Virginia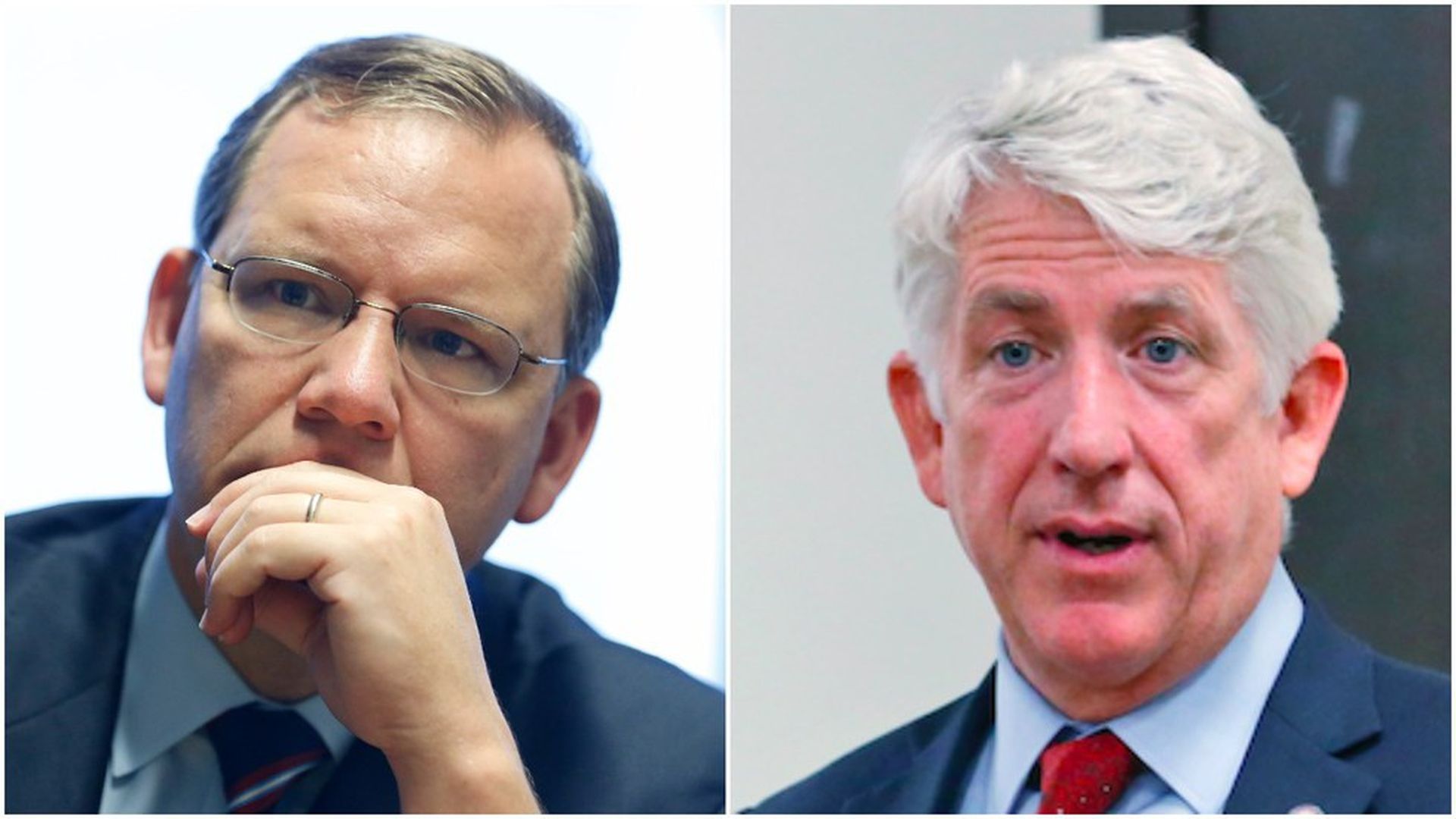 The gubernatorial standoff between Democrat Ralph Northam and Republican Ed Gillespie may be taking national headlines today, but another race worth paying attention to down-ballot pits incumbent Democrat Attorney General Mark Herring against Republican federal prosecutor and military veteran John Adams to be Virginia's attorney general.
Why we're paying attention: Attorneys general across the country, including Herring himself, have been playing a big role in countering Trump's policies this year, in particular the various iterations of the travel ban. And in the last several years, Virginia has been at the center of some national debates, including same sex marriage — his refusal to back Virginia's ban on same sex marriage elevated the issue to the Supreme Court and effectively legalized same sex marriage nationwide.
How the polling plays: Roanoke College had Herring and Adams tied last week 46-46. The Republican Attorneys General Association Communications Director, Zack Roday, told Axios his team wasn't surprised at the tightening poll numbers. "We always knew this could be a close race," Roday said.
The wild card in the race: Whether this is a referendum on Trump. And per the Democratic Attorneys General Association's Executive Director, Sean Rankin, "there are certainly people in Virginia who oppose the president strongly," but "I don't think that accounts for the universe of people who will vote."
How the race is changing the calculus: There's been a shift in spending trends — national organizations for both parties have dropped a "gentleman's agreement" to not spend to unseat an incumbent. It likely won't just be Virginia that takes the gloves off, Rankin tells Axios. He predicts an uptick in spending in 2018 for A.G. races nationwide, which "will be the real trend across the country...whether or not it's a challenge to an incumbent or an open seat." There are 31 A.G. races next year.
Go deeper