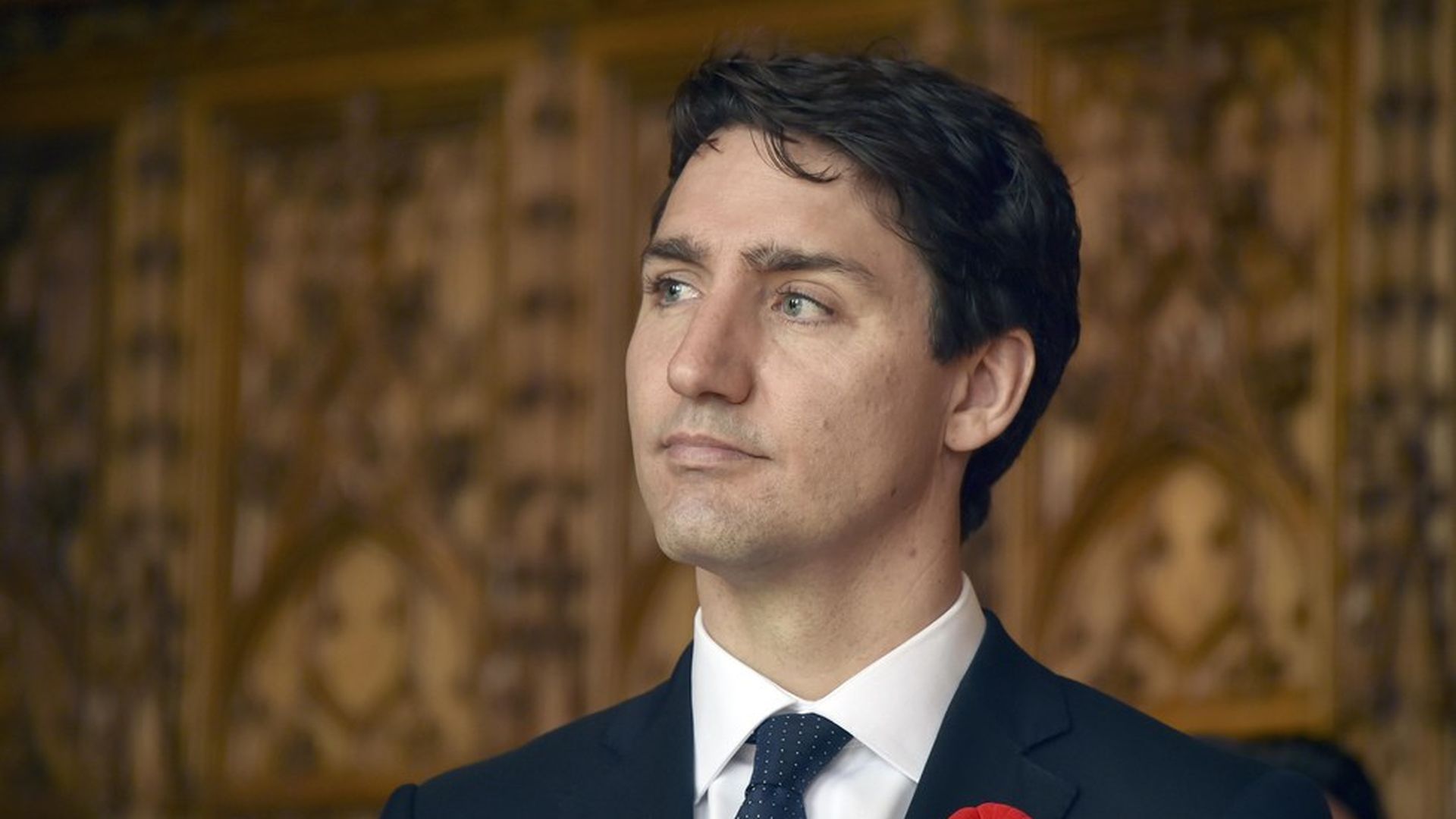 Canadian Prime Minister Justin Trudeau, on the cover of Businessweek as "The Anti-Trump," talks with Bloomberg Editor-in-Chief John Micklethwait:
On Trump: "I've learned that he listens… As politicians, we're very, very much trained to say something and stick with it. Whereas he has shown that if he says one thing and then actually hears good counterarguments or good reasons why he should shift his position, he will take a ­different position, if it's a better one, if the arguments win him over."
On being the anti-Trump: "If you're seeing a rise of populism and nationalism, it is in response to the kinds of fears that people are feeling. So my economic approach is very much to allay those fears. How are we going to help the little guy? How are we going to help people who feel left out of success?"
Go deeper