The anti-GOP health care ads aren't going away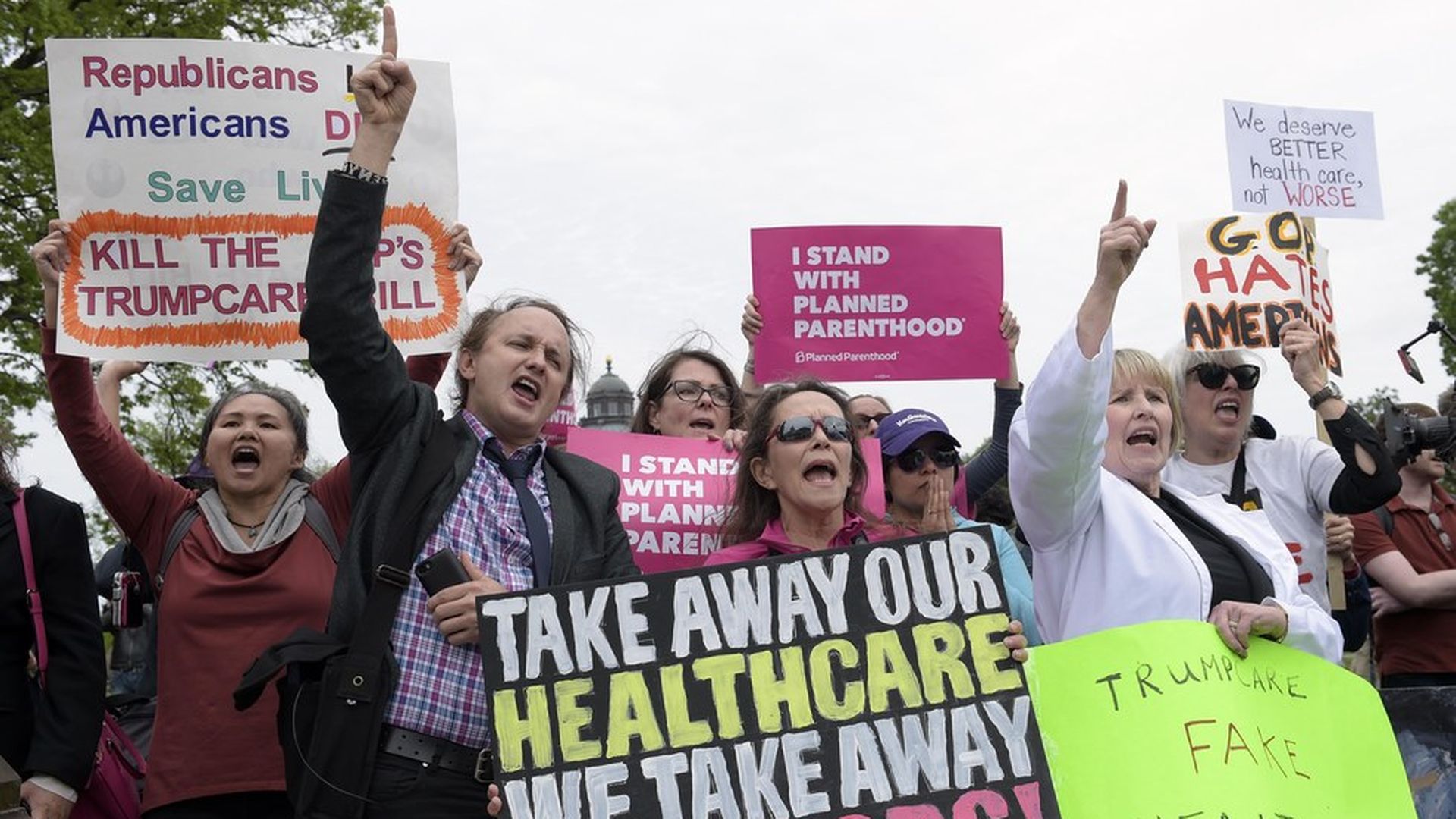 The pro-Affordable Care Act group Save My Care is launching a new round of ads against vulnerable Republican incumbents who voted for the House replacement bill, including web ads, mobile billboards and Spanish-language digital and radio ads, according to details provided to Axios. The targets include:
Reps. Jim Renacci, Bruce Poliquin, Martha McSally, Mark Amodei (homepage takeovers — ads dominating the homepages of news websites)
McSally, Amodei and Renacci, plus House Speaker Paul Ryan (mobile billboards)
Jeff Denham, McSally and Amodei (Spanish-language ads)
Pat Tiberi, Steve Chabot, and Renacci (TV ads — previously announced)
Why it matters: The constant trolling shows the protests against the House vote aren't disappearing. And the messages aren't subtle — the mobile billboard in Renacci's district claims he "just voted to rip health care away from 654,000 Ohioans."
Go deeper