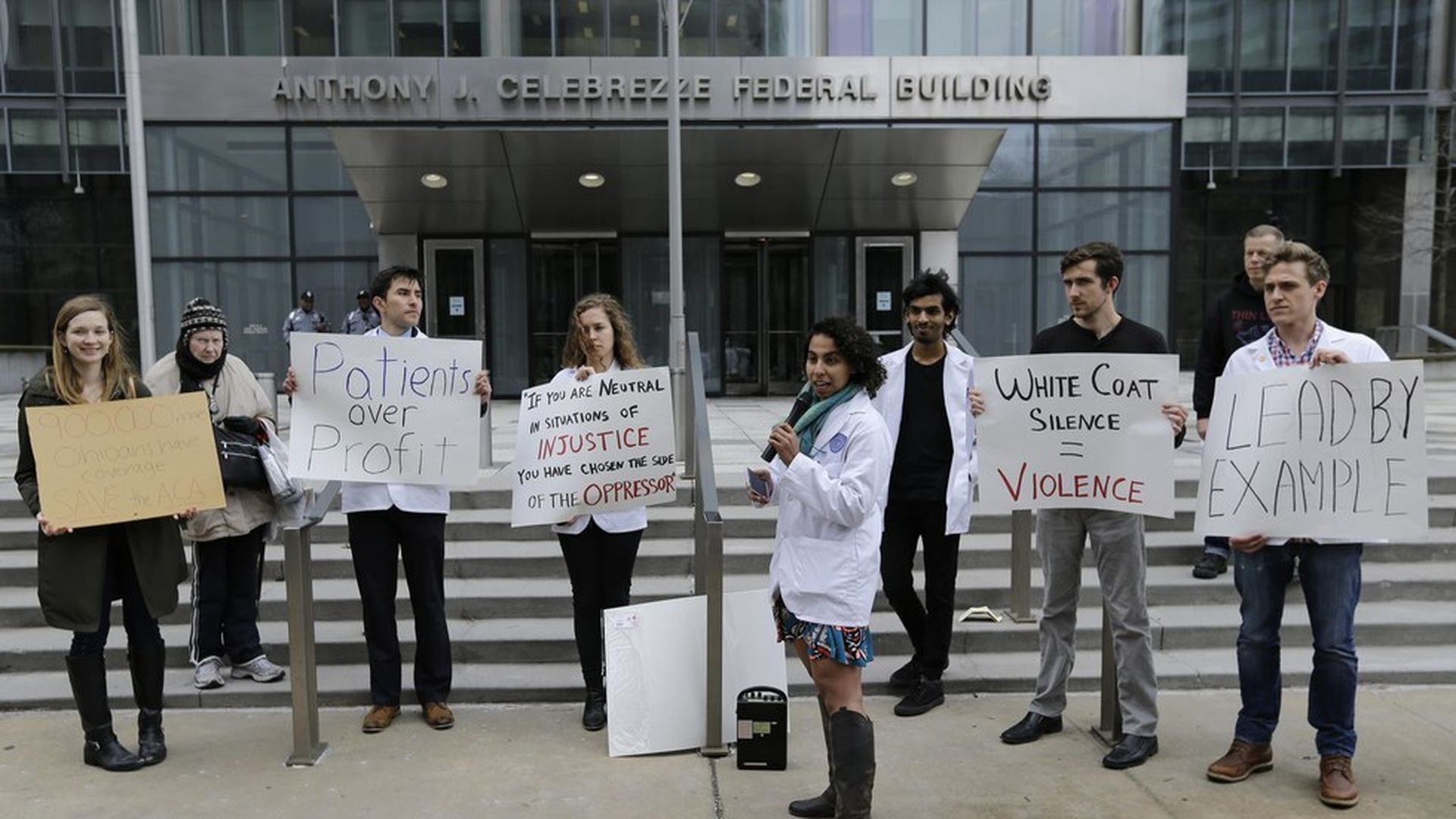 The House is set to vote on the GOP health care plan today, and although Republicans in favor of the AHCA focus on its perceived benefits, there are a number of people and groups that would suffer. A few of them include: special education programs, sexual assault survivors, the U.S. economy, workers who are insured by their employers, and low-income individuals and families.
Why it matters: House Republicans (and the Trump administration) are rushing to pass this bill to the Senate so that they can get it off their hands. And they'll be voting without the Congressional Budget Office's estimates on the bill's cost and impact. Despite their confidence in the bill, there are various ways Americans could suffer that the GOP should address.
Losers:
Special education programs:
Nearly 70 percent of school districts reported using their Medicaid reimbursements (approximately $4 billion annually) for special education health care professionals' salaries, per NYT.
Under the AHCA provision, states wouldn't have to recognize school districts as Medicaid-eligible institutions, thus eliminating reimbursements for special education programs, the NYT found.
Sexual assault survivors: Before the ACA, sexual assault survivors could have been denied coverage because insurers often categorized rape as a pre-existing condition. AHCA could restore that.
The budget: The AHCA will likely cut taxes for high-income earners and without a CBO estimate, we have no idea how much it would cost to fund.
Workers who are insured by their employers: States can obtain waivers from certain ACA regulations that require they cover 10 kinds of health services.
Low-income people/families: "Most low-income people aren't willing or able to pay much for health insurance," Mark Shepard, a Harvard economist, told NYT, and more money = better healthcare, per a Harvard analysis.
But, not everyone loses: These are the 5 winners of AHCA.
Go deeper