The 2016 primaries gave Mark Zuckerberg a political awakening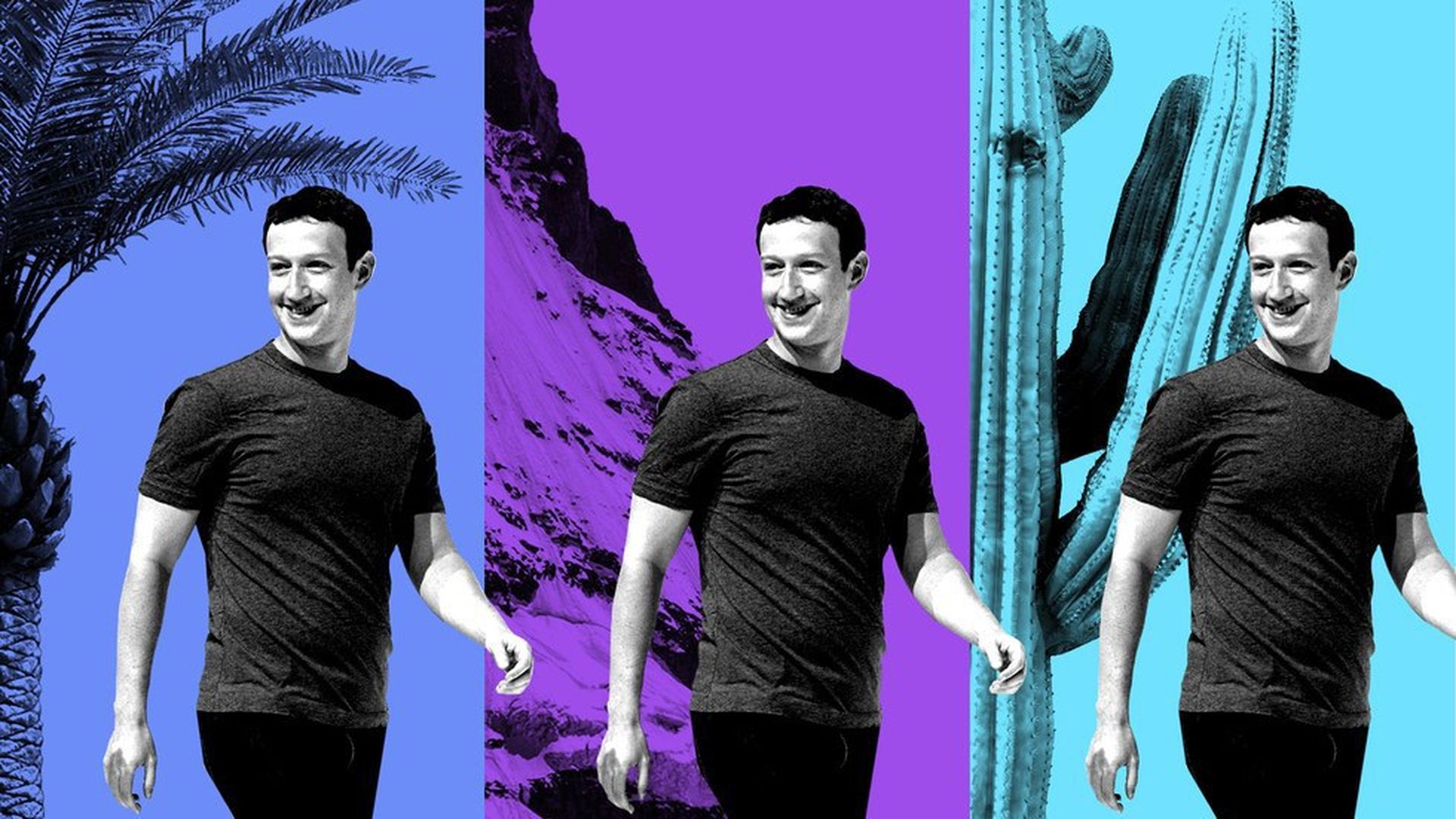 "Facebook has 2 billion users, record profits, vast influence, and big problems in Washington," write Max Chafkin and Sarah Frier in Bloomberg Businessweek's forthcoming cover story.
Why it matters: "[CEO Mark ] Zuckerberg has become a big, enticing target for both liberal Democrats, who see him as a media-devouring monopolist, and for nationalist Republicans, who see an opportunity to rail against the company that embodies globalization more than any other."
"Zuckerberg's political awakening began a little more than a year ago. 'I guess it was while the primaries were going on,' he says. Trump was on the ascent, thanks to a nationalist message Zuckerberg saw as an attack on the global connectivity Facebook has long promoted… 'I mean, for most of the existence of the company, this idea of connecting the world has not been a controversial thing...Something changed.'"
"In surveys of users, only 100 million people told Facebook they use the site to connect with groups they find 'meaningful'."
"Zuckerberg finds the figure disappointing and has told employees they should seek to increase the level tenfold. 'It'll take years,' he says, 'but if we can get to a billion more people in meaningful groups online, that will reverse the decline in community membership and start strengthening the social fabric again.'"
"Throughout the interview, he seems irritated that his actions could be viewed as anything other than expansive benevolence."
Go deeper