Tesla's electric car for the masses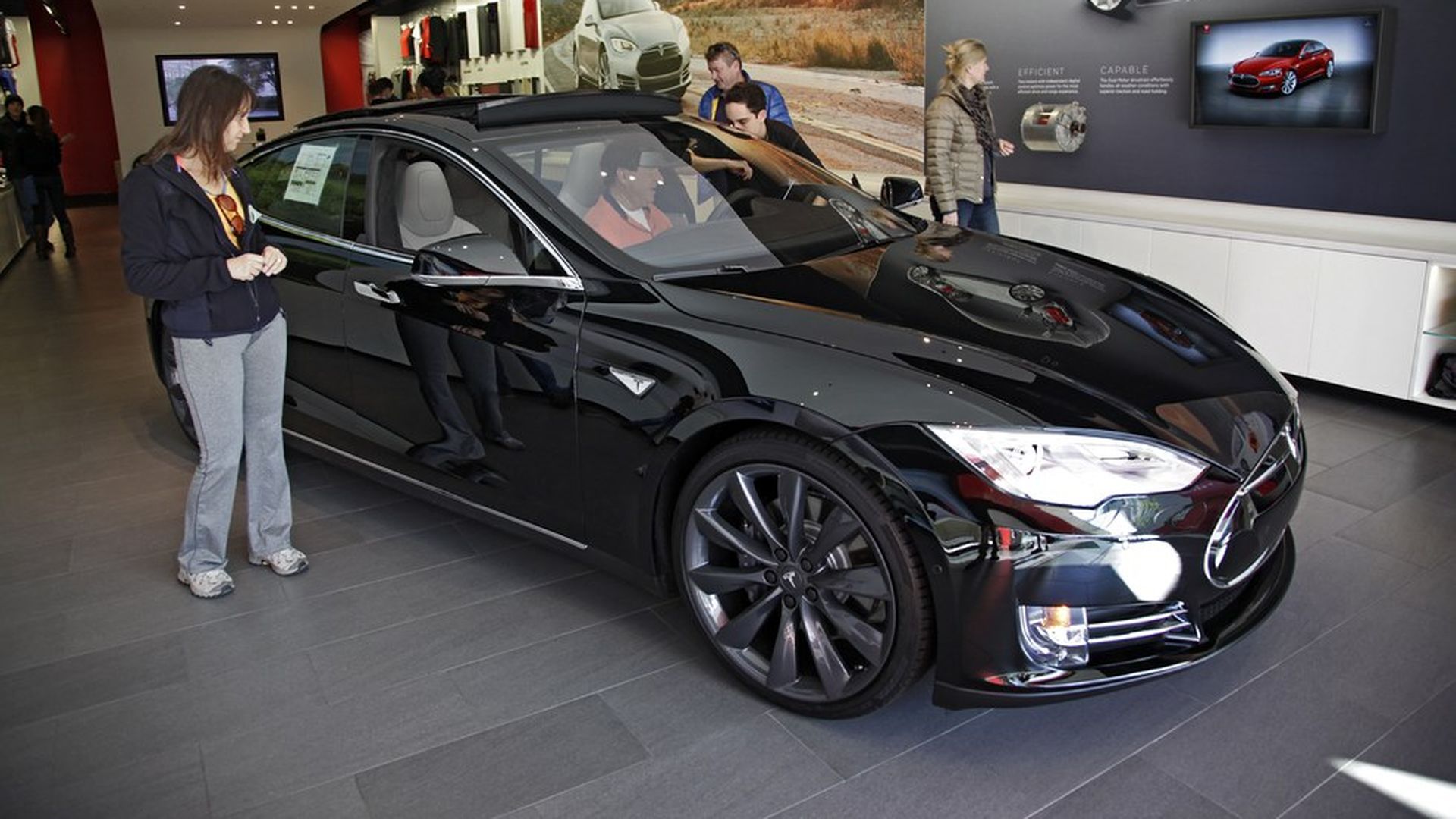 Tesla rolled out its new electric car yesterday to the 30 employees selected to be the first owners of Elon Musk's Model 3 sedans.
Why it matters: Musk has long declared he'd bring electric cars to the masses, and this is a pivotal moment in him achieving that goal. He said the Model 3s would be on sale to those outside the company soon (they're priced at $35,000 and half a million people have put down a deposit to own one once they're on the market). But the debut of the Model 3s is important because it signals Tesla's shift from a luxury car manufacturer to one that caters to the mass-market car industry.
Go deeper