Tesla faces sexual harassment complaint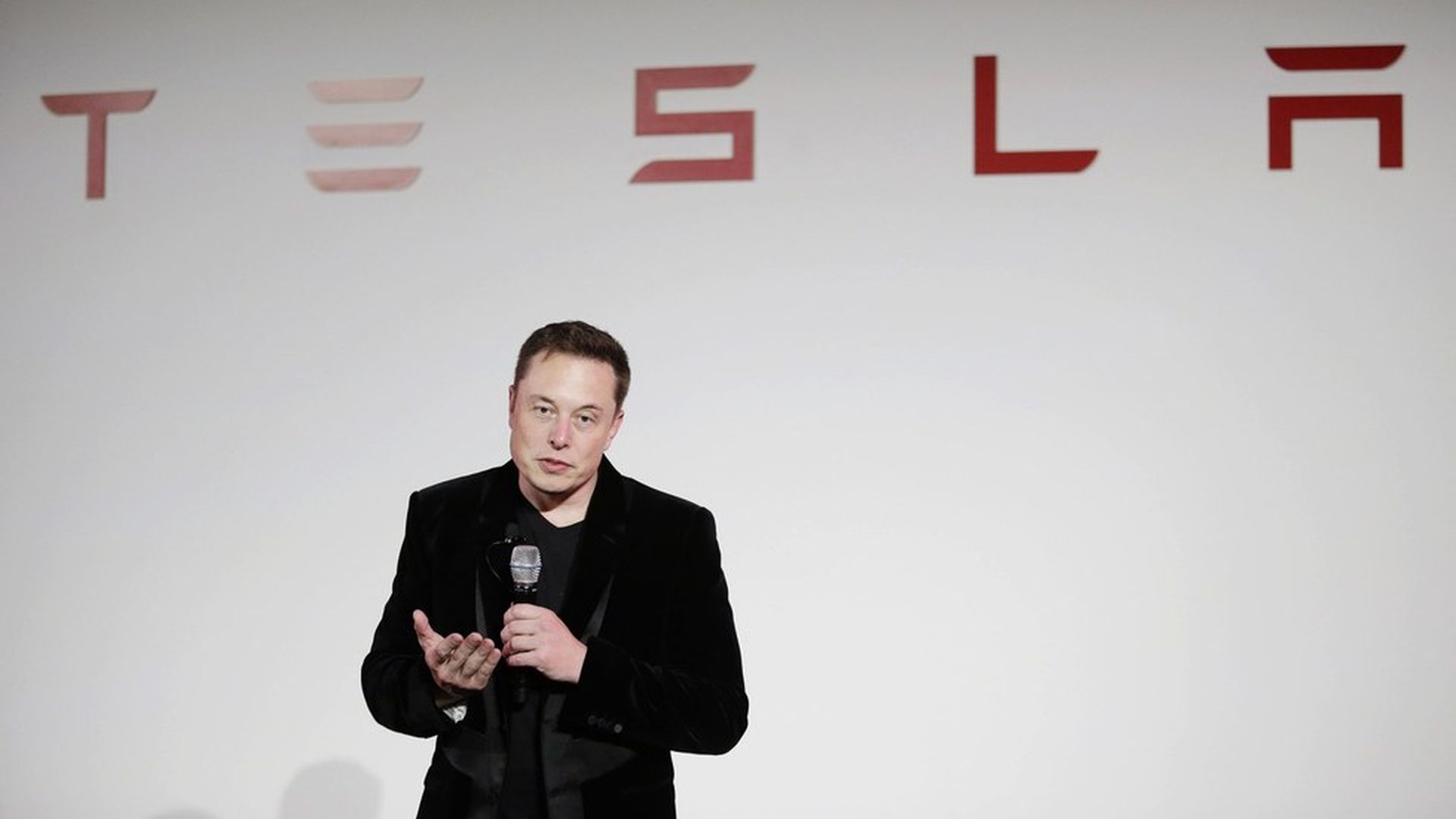 Add one more to the growing list of grievances over Silicon Valley companies' treatment of women: A female engineer at Tesla has sued the electric car maker alleging "pervasive harassment" such as being paid less than male counterparts and a culture of inappropriate behavior toward women, the Guardian reports.
Until somebody stands up, nothing is going to change. I'm an advocate of Tesla. I really do believe they are doing great things. That said, I can't turn a blind eye if there's something fundamentally wrong going on. — Accuser AJ Vandermeyden tells the Guardian
Why it matters: Vandermeyden is putting the spotlight on Tesla as Uber is still dealing with the fallout from revelations of widespread sexism brought to light in a blog post by former engineer Susan Fowler Rigetti. The gender gap in Silicon Valley has persisted for years, but pressure is mounting for companies to respond to allegations and proactively change their office cultures.
Details: AJ Vandermeyden, who's worked at Tesla since 2013, filed a complaint last fall alleging that her concerns about workplace issues were dismissed by management, and that male engineers were promoted above women who were "equally or more qualified" for jobs. She also alleged that she was paid less than male engineers whose work she ended up taking over.
Tesla's response: The company told the Guardian in a statement it recognizes "there is more we can do to promote diversity," but added that, as with any large company, "it is inevitable that there will be a small number of individuals who make claims against the company, but that does not mean those claims have merit."
Update: In an emailed statement, a Tesla spokesperson explained that Vandermeyden, despite not having a formal engineering degree, was moved into successive engineering roles, even after she filed her complaint, "evidence of the fact that Tesla is committed to rewarding hard work and talent, regardless of background." Tesla said it immediately retained a neutral third party to investigate Vandermeyden's claims when she came forward with concerns. "After an exhaustive review of the facts, the independent investigator determined that Ms. Vandermeyden's 'claims of gender discrimination, harassment, and retaliation have not been substantiated.'"
This post has been updated to reflect a Tesla's latest response.
Go deeper