Take Two: Paul Ryan to present new health care plan Thursday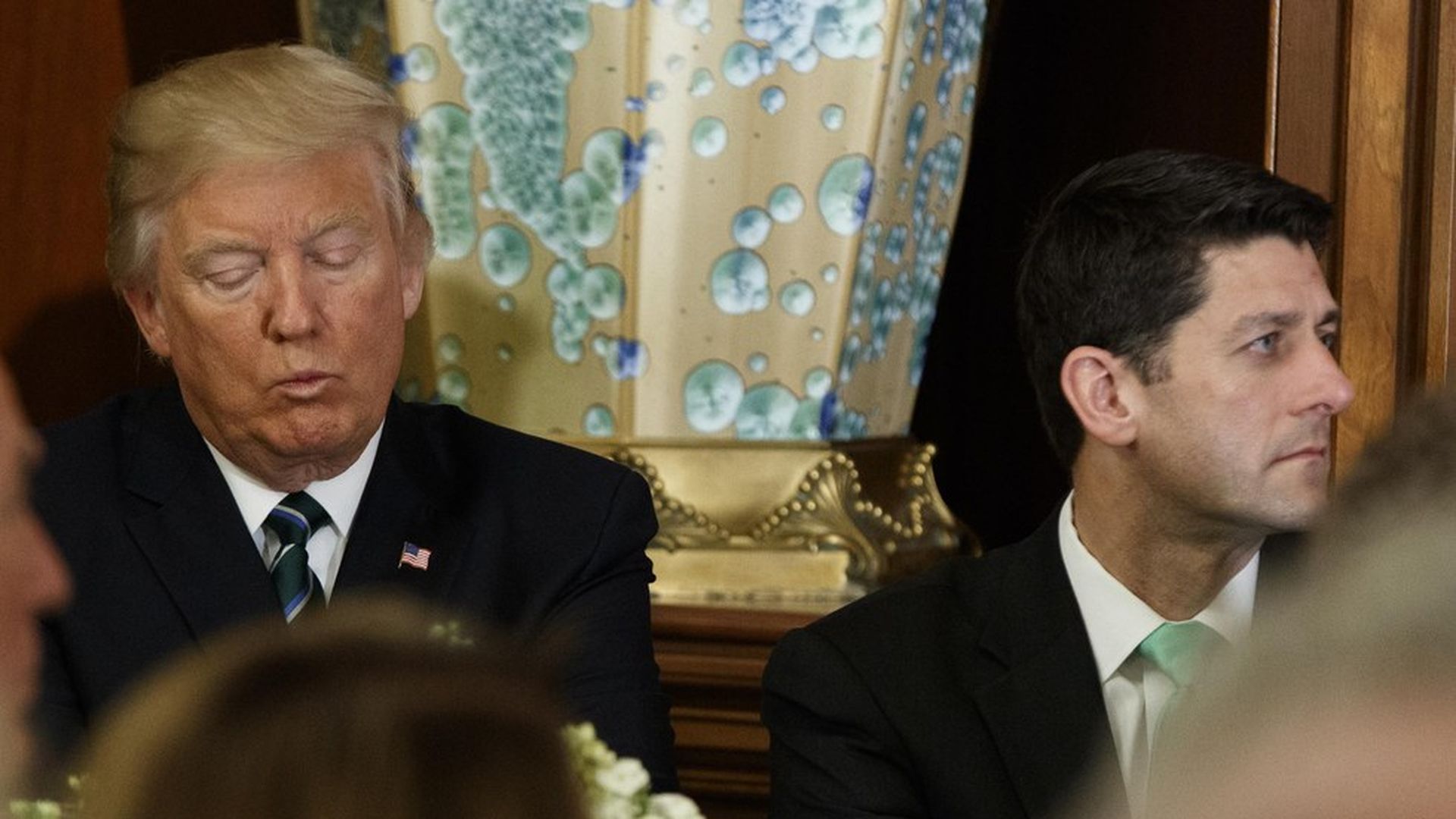 Speaker of the House Paul Ryan told Republican donors Monday he would brief them at a retreat scheduled for Thursday and Friday in Florida about how he will push forward on a healthcare overhaul, according to The Washington Post.
"When we're in Florida, I will lay out the path forward on health care and all the rest of the agenda. I will explain how it all still works, and how we're still moving forward on health care with other ideas and plans... know this: we are not giving up."
No details are available on the new plan yet but Ryan met with Trump at the White House today and separately with VP Mike Pence, HHS Secretary Tom Price, and Chief of Staff Reince Priebus.
Go deeper