T-Mobile CEO hints at possible merger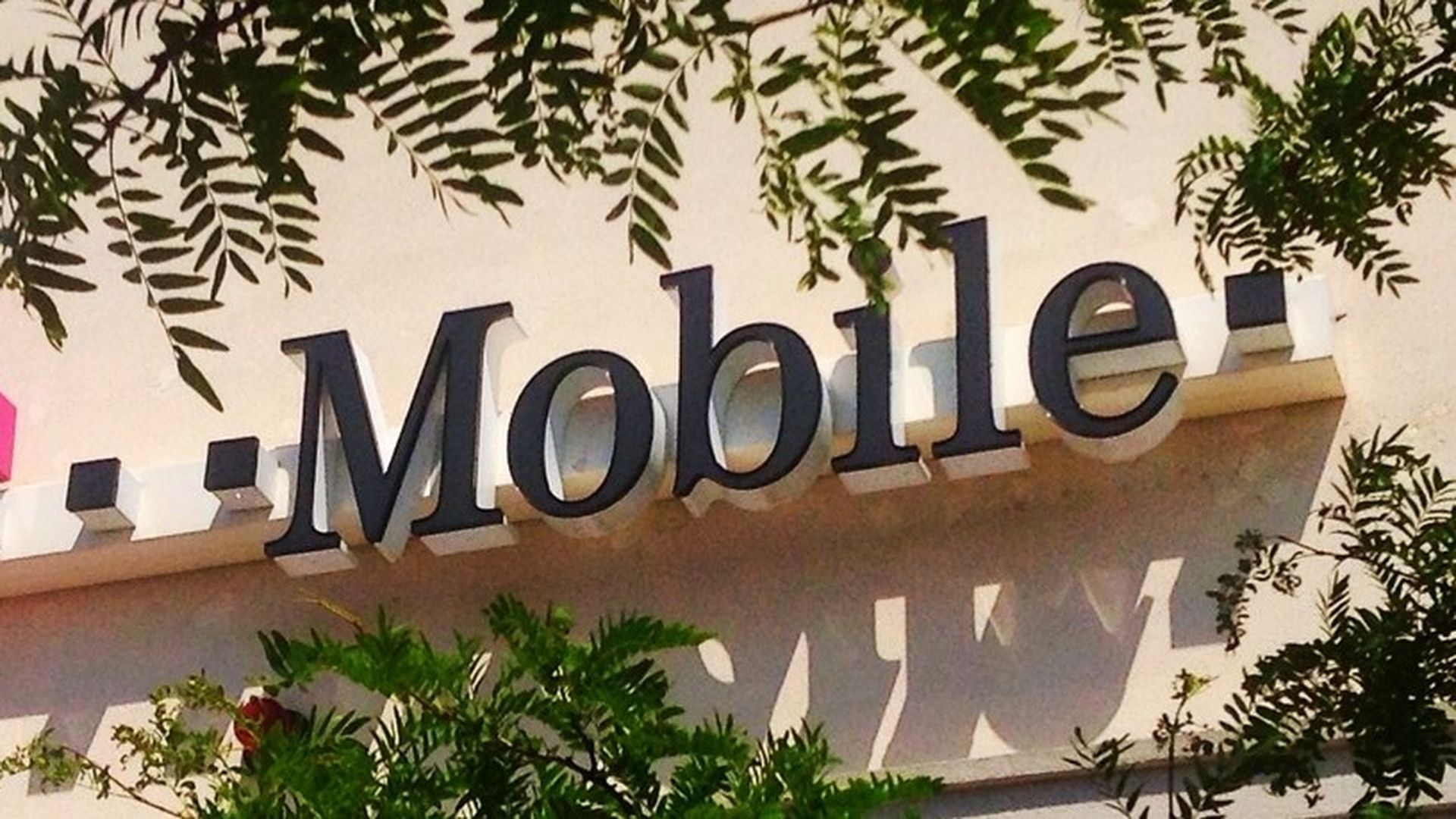 John Legere was coy when asked about T-Mobile's future on today's earnings call, emphasizing that the company has a number of options:
We are a healthy, growing franchise. If we choose to, we can continue to drive growth on our own…or participate in various forms of consolidation.
Why we're watching: Industry analysts have for months speculated that T-Mobile and Sprint, the 3rd and 4th biggest U.S. wireless companies, would try to merge now that Republicans are in charge in Washington. (Obama-era regulators signaled they would not look kindly on a merger of two of the four national carriers.) Last week, Softbank Chairman Masayoshi Son, who is a majority shareholder in Sprint, said he was keeping his options open, Reuters reported. Legere's comments show he's open to options as well, and also said Sprint and other wireless carriers were showing signs of "desperation" in the cut-throat wireless market.
In context: Industry consolidation talks are ramping up across the board as companies try to deliver compelling content and faster services to mobile consumers, underscored by AT&T's proposed takeover of Time Warner and rumored talks of a merger of Verizon and Charter Communications. "There are always industry consolidations driven in the worst way for some people, which is 'look at me, I need help.'...Sprint is clearly playing the game," Legere said. "They are a candidate to be a part of a greater organization." He also noted that satellite provider Dish Network is in a position for a deal.
What's next: Merger talks can't happen yet for companies participating in the FCC's ongoing spectrum auction, which is expected to wrap up in the next month or two. Analysts are expecting wireless M&A discussions to pick up after that. Legere said the regulatory environment is now more receptive "to consider structural change to our industry, which I think is positive for our company."
Go deeper