T-Mobile adds 1 million subscribers in first quarter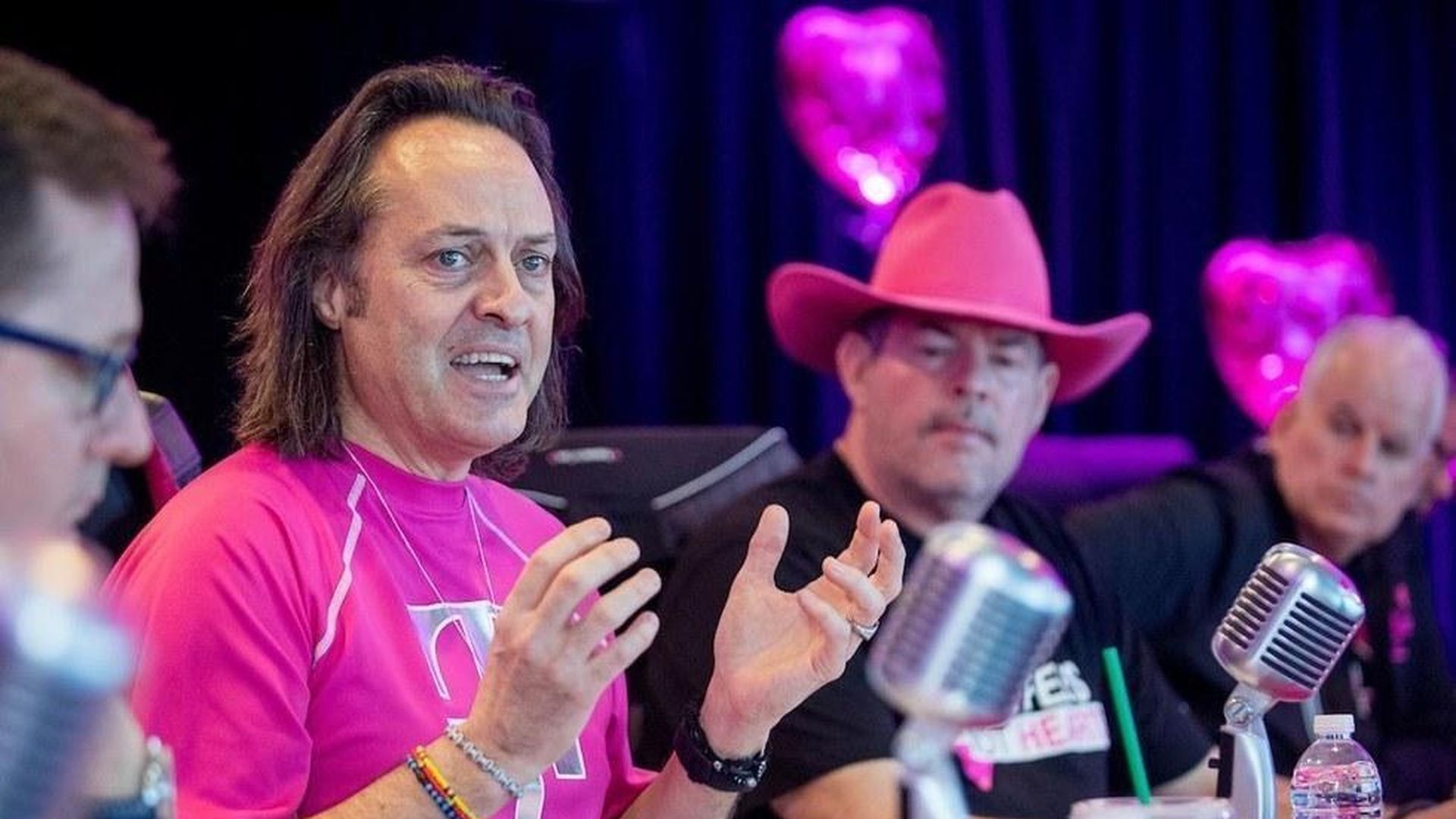 T-Mobile had a strong first quarter: It added 1.1 million total subscribers (including 914,000 total postpaid subscribers) and also locked down a large swatch of wireless spectrum at an FCC auction that will boost its network across the country.
T-Mobile CEO John Legere took a shot at rival Verizon, which lost 300,000 subscribers in the first quarter, even after announcing it's unlimited calling plan. "That's gotta be embarrassing after all that mic-dropping...We forced everyone to follow our move to unlimited," Legere said on the company's earnings call.
The big question: Will T-Mobile resume merger talks with Sprint — or perhaps another partner — now that the spectrum auction is over?
What to watch: The auction quiet period that prevented companies from talking about potential deals lifts Thursday. Legere said T-Mobile is "interested in looking at some of the possibilities."
Go deeper