Susan Collins, Rand Paul to vote no on revised health bill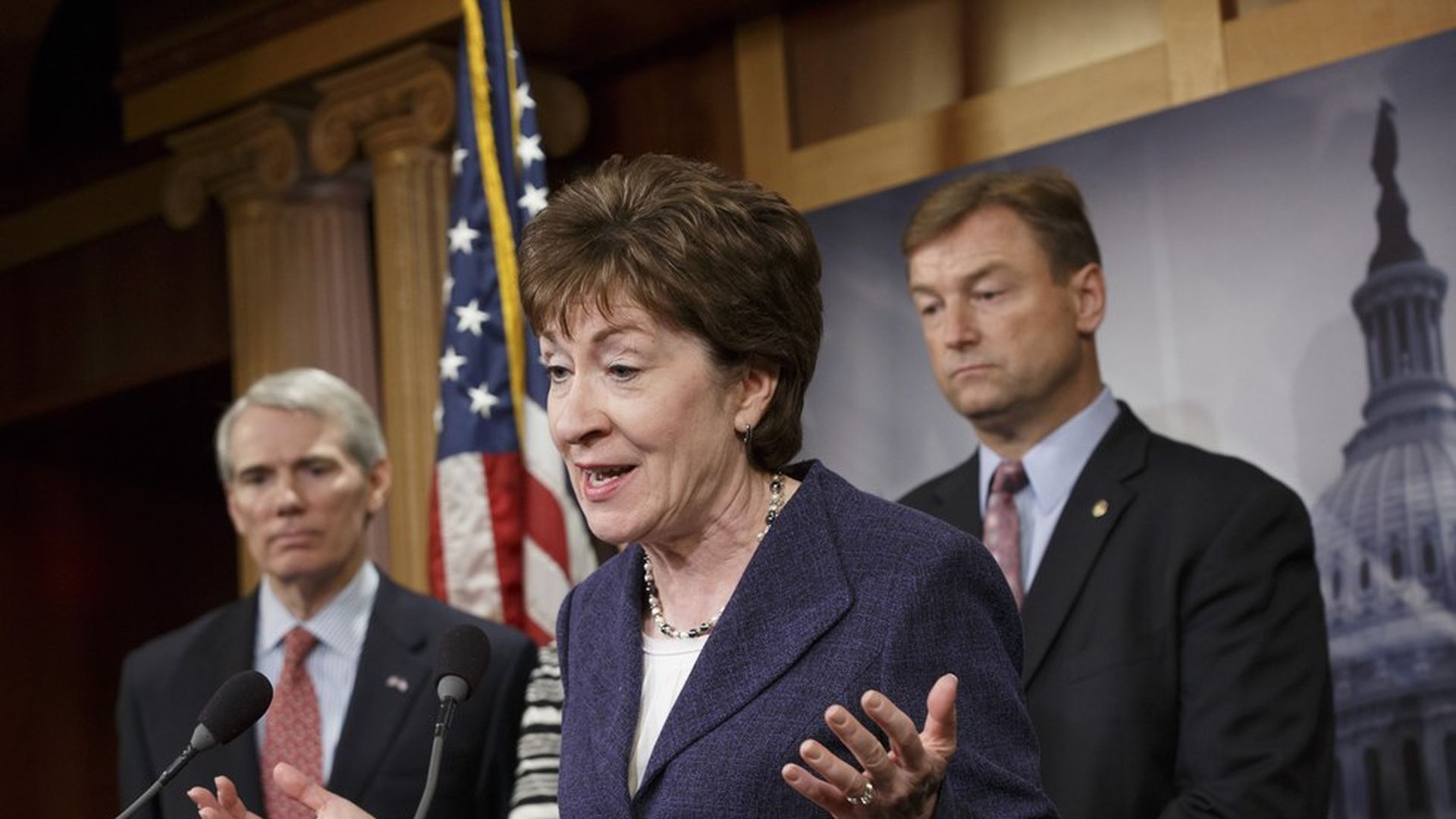 Republican Senators Susan Collins and Rand Paul will both be voting no on the revised Senate health bill. This comes after Mitch McConnell unveiled his new health care bill Thursday, which would let insurers sell skimpy policies that are low-cost but which adds money for combating the opioid epidemic.
Why it matters: McConnell needs 50 of 52 GOP Senators to vote yes.
Why resist? Collins said the deep cuts to Medicaid were standing in the way.
Up next: Collins said she's "ready to work w/ GOP & Dem colleagues to fix flaws in ACA."
Go deeper