Super Bowl 51 draws big viewership, but smaller than last two years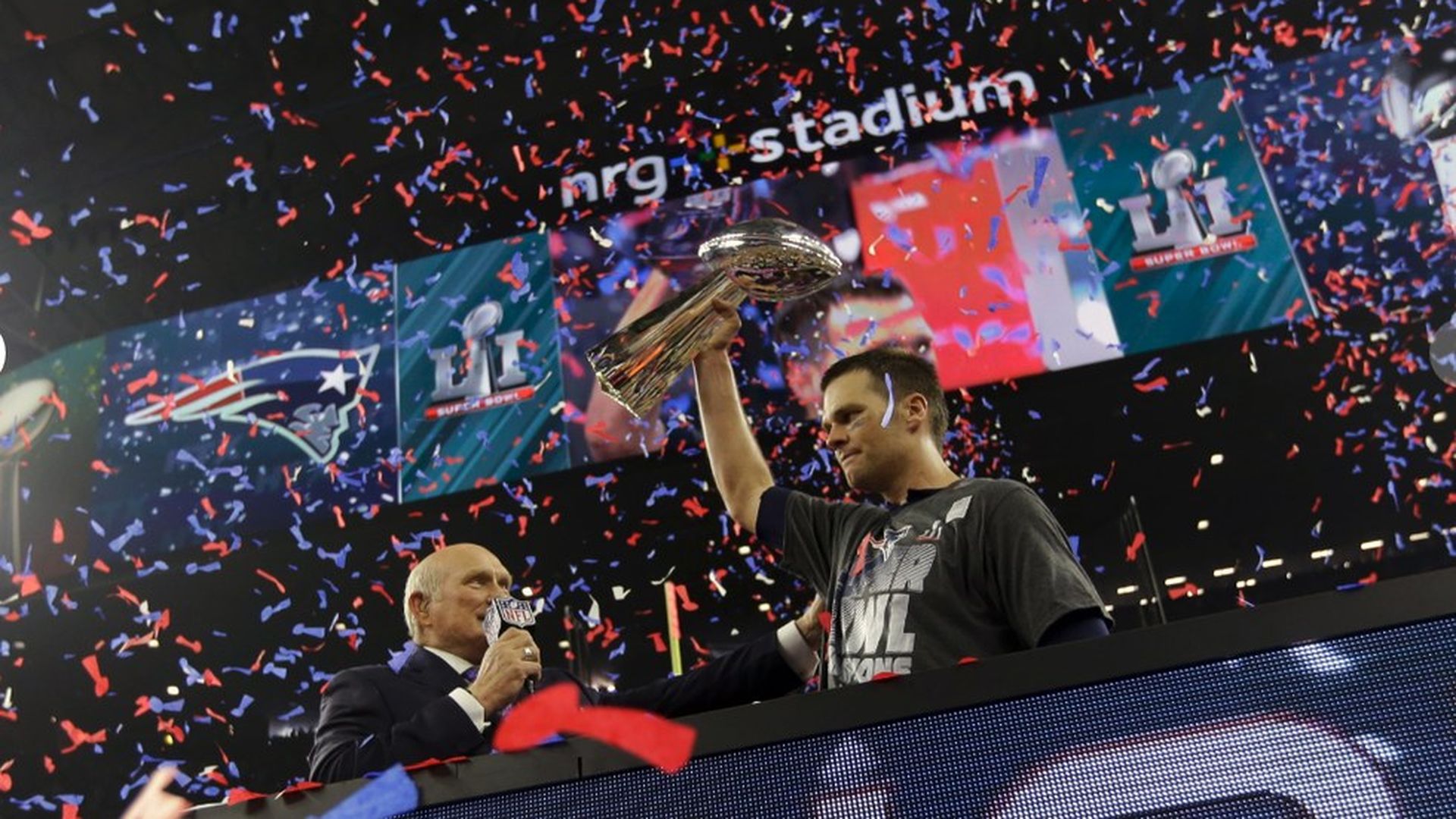 According to preliminary results from Nielsen, Super Bowl 51 drew an average audience of about 111.3 million viewers, making it the third most-watched Super Bowl game in history. The game ranked behind Super Bowls 49 and 50, which drew 112 million and 114 million viewers, respectively.
Despite a decline in viewership, 7 out of 10 U.S. homes with televisions still watched Super Bowl 51. The first overtime session in Super Bowl history was viewed in an average of 53.6 million homes.
On social: Nielsen estimates that there were 190.8 million social media interactions across Facebook and Twitter from 48.3 million people in the U.S. on Sunday.
175.5 million interactions on Facebook in the U.S.
15.3 million interactions on Twitter in the U.S.
The trend: As Recode notes, football viewership ratings were down for the regular season and payoffs, which NFL executives say is partially due to the political debate season gobbling up viewership. It's likely that a ratings fall over the past two years can be attributed to the amount of digital access viewers have to replays and highlights as well as a large drop in cable subscriptions for ESPN, which typically airs one game per week.
Go deeper