Suggested plan for Dems in 2018: blame GOP for health care failures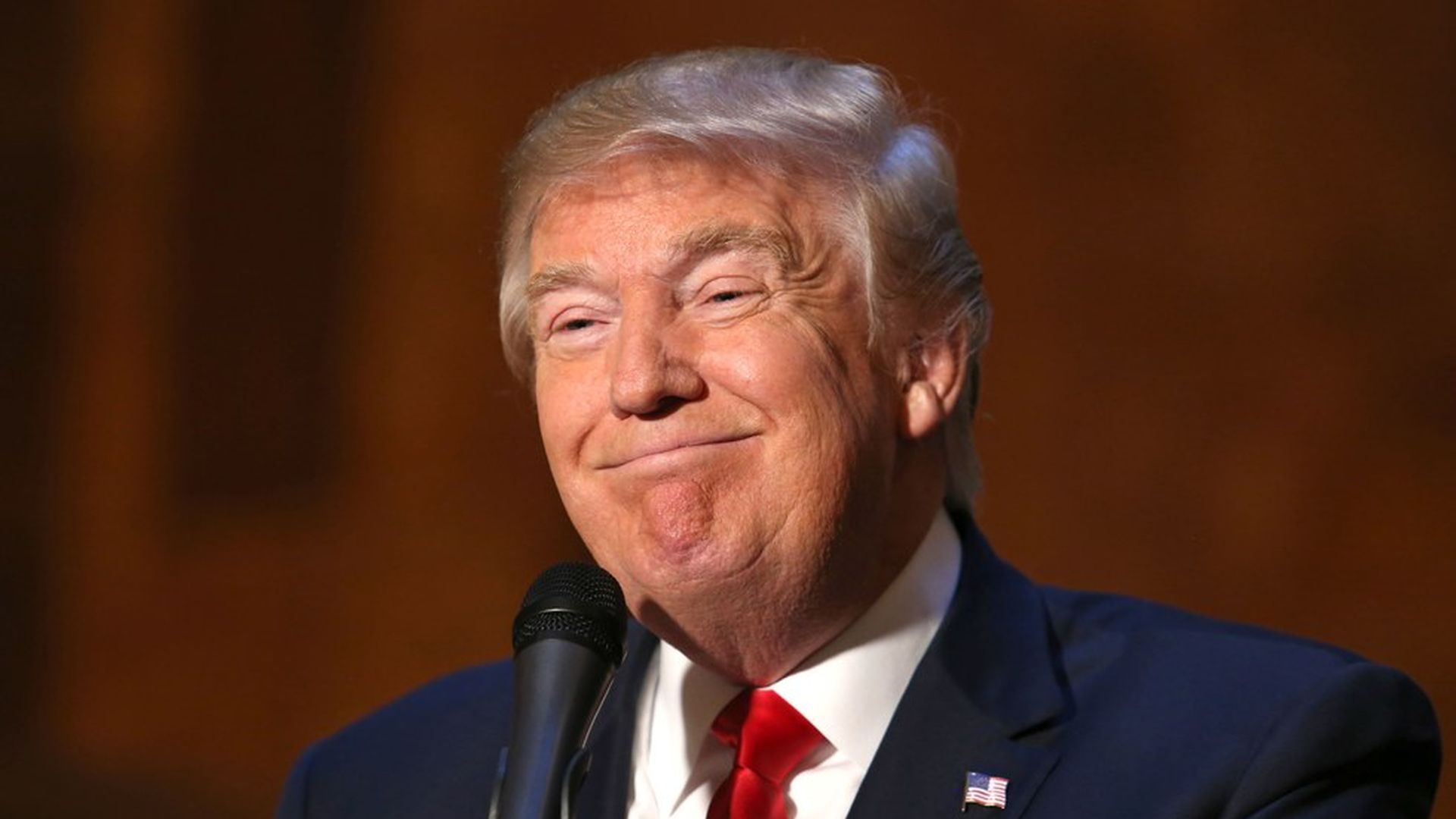 Protect Our Care — the coalition fighting the GOP efforts to repeal and replace the Affordable Care Act — held a briefing call about their latest poll for more than 100 progressive leaders and advocacy groups last Friday, Axios has learned from a source on the call.
Two key findings:
Health care is the top issue across party lines. 57% of voters said it's what they care about most in the 2018 election.
Public support for Republicans' plan to repeal the ACA has significantly fallen overall. Voters are now opposed by 35 percentage points, compared to just 3 and 14 percentage points in March and May, respectively.
Why it matters: Strong majorities of those surveyed said they would not re-elect their Senator or Congressman if they support Trump's push to "sabotage" the Affordable Care Act and destabilize the insurance markets.
Hart Research, the company that conducted the poll of 1,017 voters for Protect Our Care, suggested key messaging strategies for Democrats ahead of 2018, based on their results. Doubling down on an anti-Trump health care message is the main strategy suggestion from Hart Research's findings, which were given to Axios from a source on the briefing call.
Blame Trump and congressional Republicans for increasing premiums and insurers opting out of the health insurance marketplaces due to uncertainty and instability.
Remind voters of Trump's original intention to let ACA fail, citing his own declarations to do so, and give concrete examples of how he has followed through on this.
Point out Trump's anti-Obama motivation for repealing and replacing ACA, specifically citing things that voters are unhappy about, like Trump's "egomania" and "political spitefulness." (More on that below.)
Bring up the GOP alternative, which would weaken protections for those living with pre-existing conditions, leave millions more uninsured, and gut Medicaid funding.
Hart Research President Geoff Garin encouraged everyone in the briefing to "lean in" to making health care a main issue ahead of 2018, according to a source on the call.
"Even though Congress's attention may move on to other things, we want to keep the issue of health care front and center for voters well into the future," he said. "We want to be super aggressive in shining a spotlight on everything that Donald Trump and Republicans do that contribute to higher premiums and instability in the health care markets."
More from the survey:
Those who are most unhappy with the GOP health bill are most committed to voting in 2018. 78% of people with "very unfavorable" views of the GOP plan are "certain to vote," per the poll.
65% of people think the ACA is working well or can work well in the future with proper support.
57% would prefer Trump to do what he can to make the ACA work, but 42% believe he is trying to undermine it and 52% think he is "sabotaging" people's health care. 61% disapprove of Trump's handling of health care reform overall and 57% believe he's "taking revenge" on ACA simply to oppose Obama.
Go deeper