Study: Higher minimum wages bring automation and job losses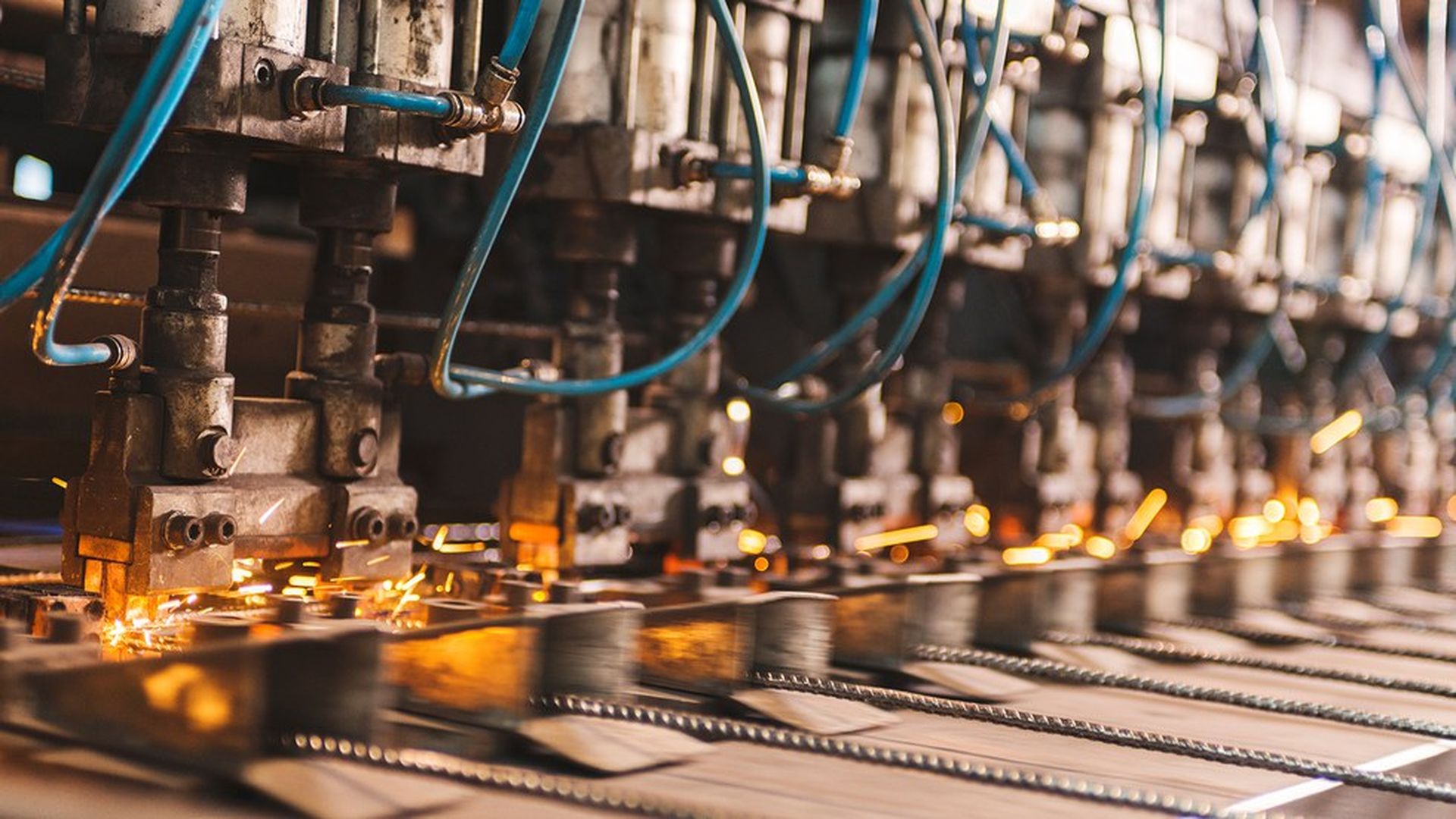 As of the start of the year, 19 U.S. states had raised minimum wages, dramatizing a long simmering debate: Do minimum wages kill jobs, and make the working class worse off in the end? Or do they simply make them a little richer, with little or no loss to overall employment?
In a new paper, economists Grace Lordan of the London School of Economics and David Neumark of UC Irvine parse 35 years of census data and come down on the worse-off side: For lower-skill jobs like bookkeepers and assembly-line workers, they say, higher minimum wages encourage employers to automate — according to their calculations, a $1 increase can cost tens of thousands of jobs nationally.
Unsurprisingly, the paper has triggered serious pushback. Read on to hear the debate.
What they studied: Lordan and Neumark relied on census data from 1980 to 2015 to define the impact of a minimum wage increase on what they call "automatable" jobs — lower-skilled employment involving more or less rote tasks.
Their forecast is probably conservative because they examined the impact of raising minimums to $7.77 an hour from the nationwide average over that period of $6.77.
That is only a little more than half the $15 an hour that minimum wage advocates are urging — and that has been enacted in places like Seattle. At the higher level, automation could be much greater.
Furthermore, the effects of minimum wage hikes have grown more pronounced as robots have improved, since it's more economical to use them.
The pushback: Axios exchanged emails with Michael Reich, economist and co-chair of the Center on Wage and Employment Dynamics at UC Berkeley. He challenged Lordan and Neumark, arguing that "the paper's findings conflict with the only two extant studies on the subject (here and here), which find no statistically significant net effects [of minimum wage hikes] on employment in automatable jobs.
Reich also quibbles with the paper's focus on workers with no college education whatsoever, even those with community-college degrees. "This group comprises a substantial proportion of workers in automatable jobs and there is no reason to exclude this group from the study," he said, arguing that it skewed the results.
He also criticizes the paper for not considering "whether offsetting job increases occurred in less automatable but nonetheless low-paid jobs."
Heidi Shierholz, an economist with the Economist Policy Institute, tells Axios that other research has shown just that — that automation causes a change in the type of jobs worked, but not overall employment levels.
Neumark responds: In a phone interview, he said he concentrated on workers with just a high school degree because they are the target of minimum wage laws. It's this very population that is most at risk of joblessness as a result of a higher minimum wage, he said.
And re-training may not help: Many lower-skilled workers won't be absorbed into a new economy involving automation technology jobs, he said. "If I'm 55 and displaced as a result of minimum wage laws, am I really going to be able to retrain to operate new machinery?" Newmark said.
Go deeper