Stripe CEO: Trump immigration policies hurt tech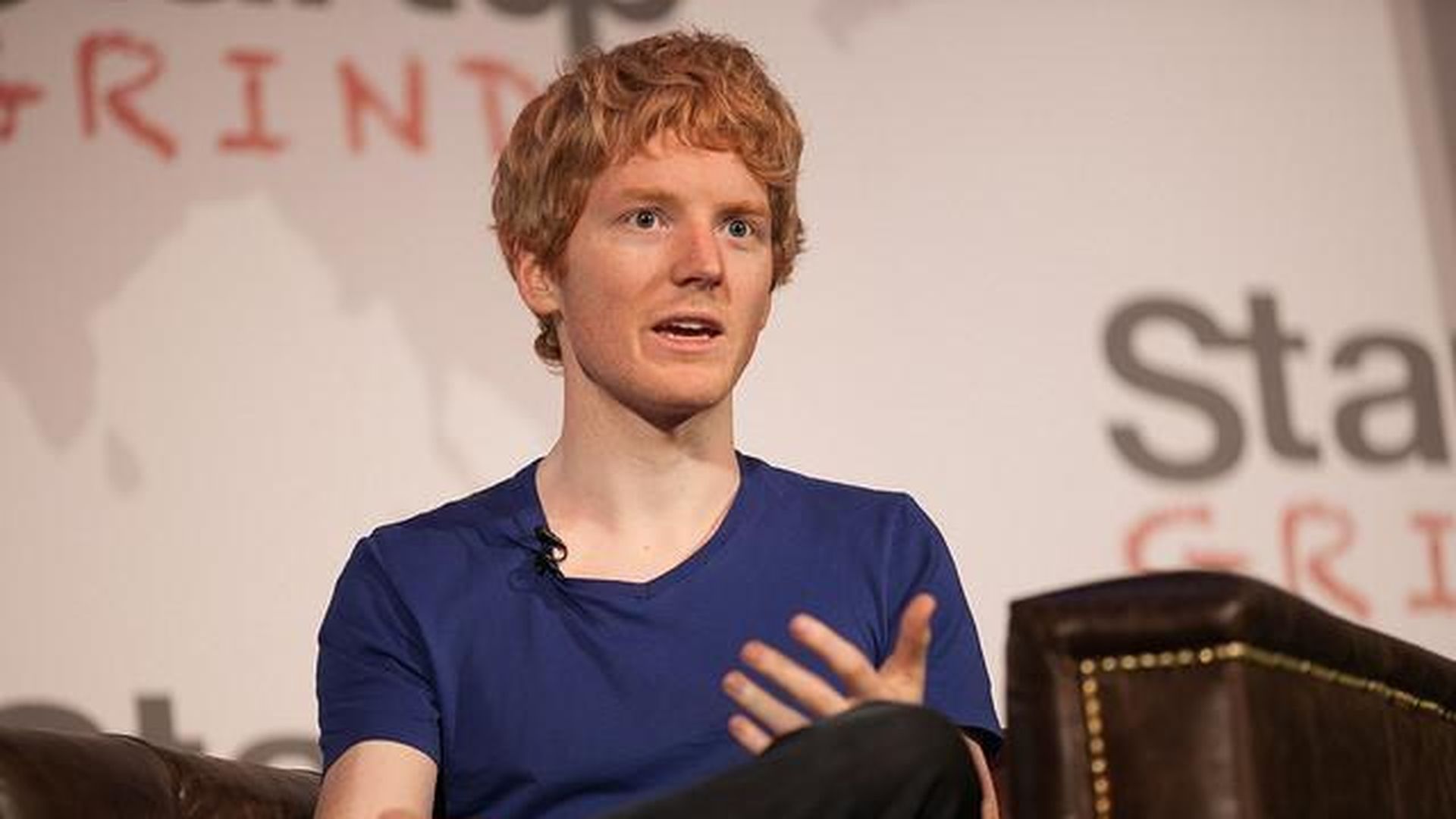 The Trump administration's efforts to throw up barriers to immigrants wanting to work in the U.S. is bad news for the tech industry, especially startups, Stripe CEO Patrick Collison said on Recode's latest podcast.
Collison and his brother John were born in Ireland and came to the U.S. to study at MIT and Harvard, respectively. That's where they co-founded their online payments company that's now valued at $9 billion. The top-notch universities and innovative companies here attract promising talent from around the world, but limiting immigration will undermine that, he said:
"To the extent that universities can help students come here, or that companies can enable the best and brightest to move here, it is 'despite' rather than 'because' of U.S. immigration policy."
Join the club: Collison is hardly the only Silicon Valley entrepreneur to sound the alarms on current efforts to limit immigration of all kinds, even those coming here for high-skilled jobs. Investors and entrepreneurs told Axios that Trump's proposed reforms to the H-1B visa program could hurt startups, and Box CEO Aaron Levie told Axios that restrictionist immigration policies will make foreign students reconsider coming to the U.S. "If we don't have this talent, then we don't have places like Silicon Valley or New York or Boston that are building these really great communities of innovation," he said. "If you're not the best place for immigrants, then you don't win in the digital economy."
Go deeper