Straight repeal plan is a no go with 3 "no" votes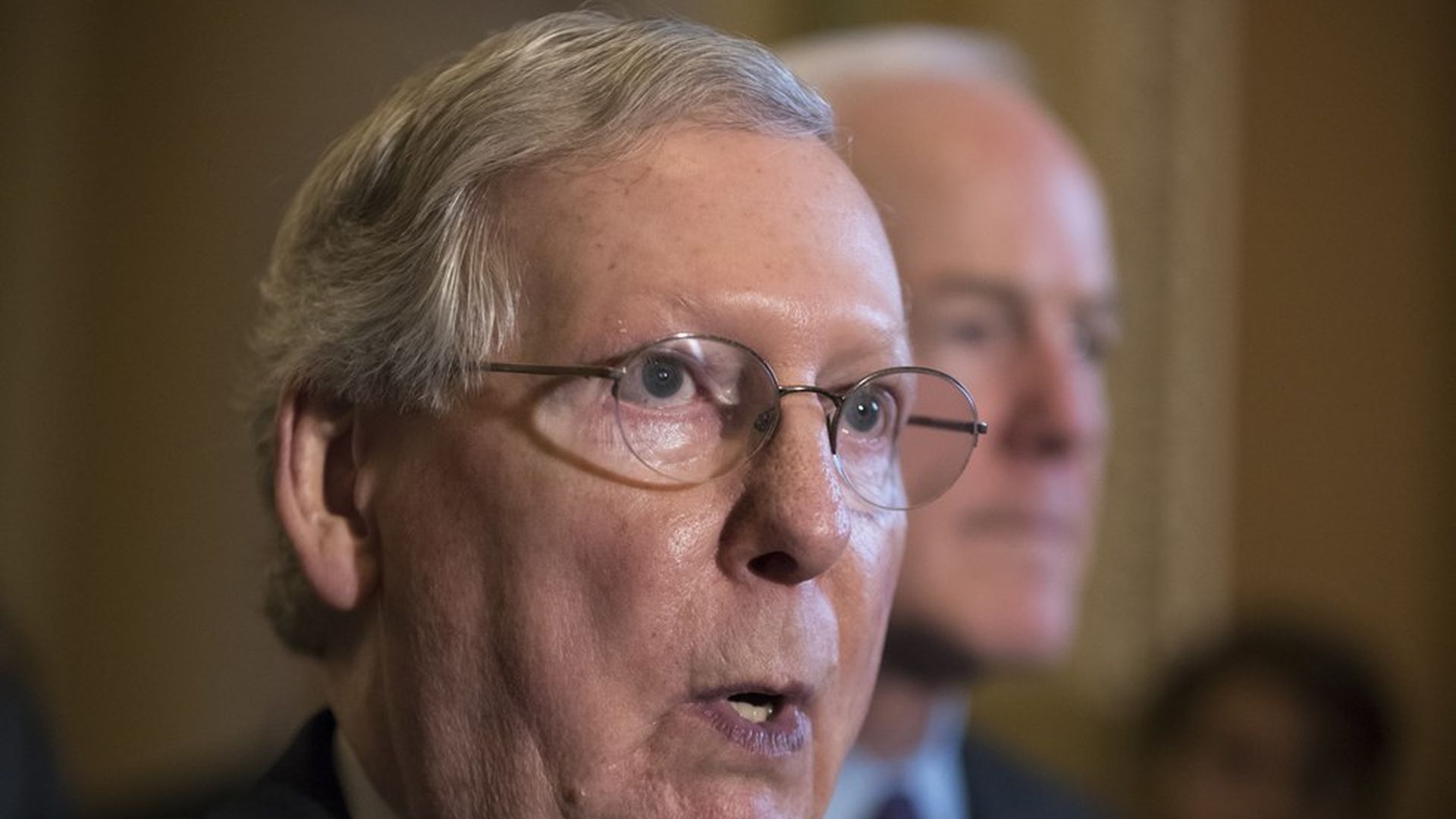 Three GOP senators — Shelley Moore Capito, Susan Collins, and now Lisa Murkowski — all will vote "no" on the new plan to repeal and then replace the Affordable Care Act.
Why it matters: This guarantees what was already widely expected: that Senate Republicans wouldn't be any more successful with a straight repeal plan, without a replacement, than they were with the repeal-and-replace legislation that stalled yesterday. Republicans could only lose two votes.
What's next: Senate Republicans are still likely to schedule the vote — even if it fails — because they have to prove to conservative groups (and President Trump) that they've tried everything.
Go deeper