Steve Mnuchin previews tax reform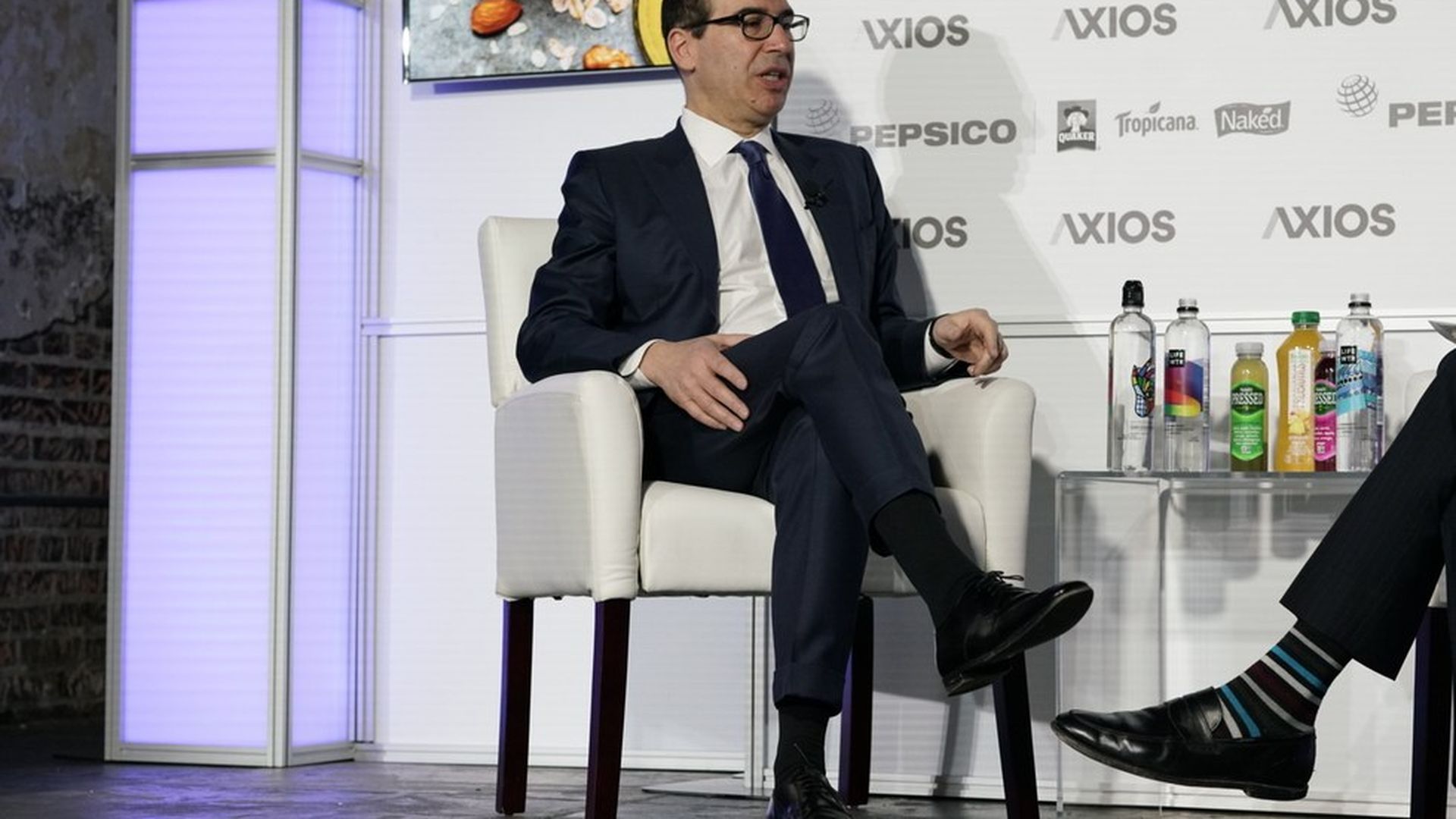 Treasury Secretary Steve Mnuchin, in a conversation with me yesterday morning at the debut Axios News Shapers event, said the administration will plunge into whole-hog tax reform: "We're reforming both the personal and the corporate side. We're not cutting this up and doing little pieces at a time."
Mnuchin slid a bit on his earlier vow to finish tax reform by the August recess, saying that's always been the optimistic goal: "And if we don't, we'll get it done right afterwards." When I asked him if that meant it'd be done by fall, he replied: "Absolutely."
On tackling another complex issue after health care: "In a way, it's a lot simpler. It really is. It's a lot simpler because the goals of tax reform ... creating a middle-income tax cut, about creating personal tax simplification, and making U.S. businesses competitive. ... I think there is very, very strong support."
I asked him: "Pretend that I shop or work at Walmart. Make the case to me that the border adjustment tax is good for me." He didn't: "[T]here's certain aspects of that tax that are attractive, and there's certain aspects ... that are concerning. ... [O]ne of our concerns about it is that if the currency moves, then the Walmart shopper shouldn't be impacted. OK. But if the currency moves, that has an impact for our exporters."
Go deeper