Steve Mnuchin previews "largest tax reform" plan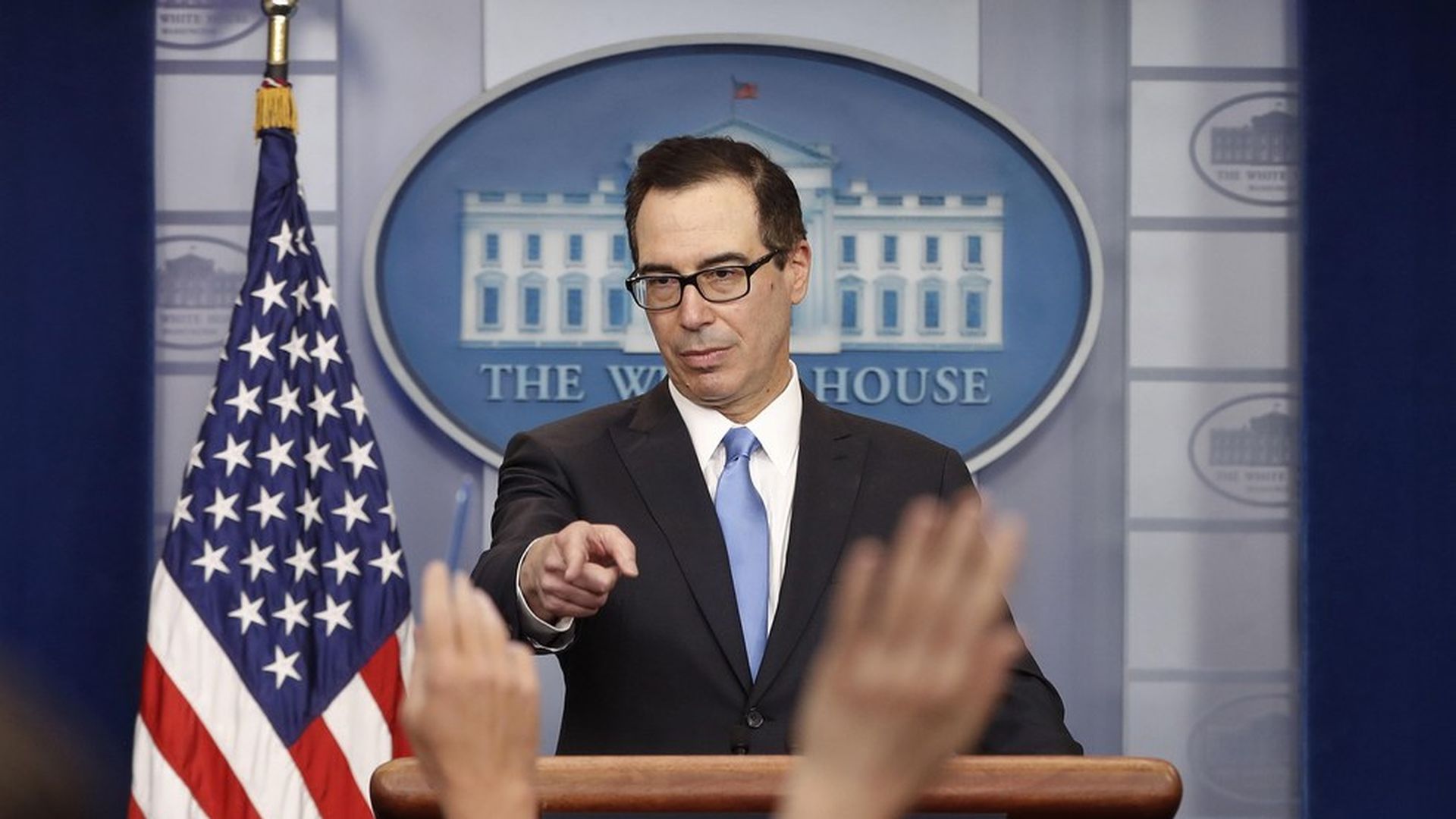 Treasury Secretary Steve Mnuchin said that President's Trump tax reform plan will be "the biggest tax cut and the largest tax reform in the history of our country," during an event hosted by The Hill on Wednesday. He also confirmed that the plan would include a 15 percent corporate tax rate.
Our thought bubble: Previous analyses estimated that the corporate tax cut (from 35 to 15 percent) would significantly increase the deficit. The administration has no real plan to pay for tax cuts beyond their belief that tax and regulatory reform will juice economic growth to 3 percent.
The details:
Mnuchin's comments suggested the administration doesn't support the "border adjustment" tax provision in its current form, which is one way they could pay for the 15 percent tax rate.
"We don't think it works in its current form and we're going to continue to have discussions with them about revisions," Mnuchin said.
The hike on import taxes, which would raise more than $1 trillion over 10 years, is the centerpiece of Paul Ryan's tax reform plan and the main way House Republican leadership plans to pay for massive tax cuts.
"The tax plan will pay for itself with economic growth," Mnuchin told reporters on Monday.
Mnuchin wants to make tax cuts permanent, but if they're not revenue neutral and can only be kept for 10 years (under budget rules) then that's better than nothing.
He's determined not to let the debt ceiling become a last-minute standoff crisis that would spook markets, but he wouldn't be drawn on congressional strategy to get it done.
Go deeper