State health care waivers violate Senate budget rules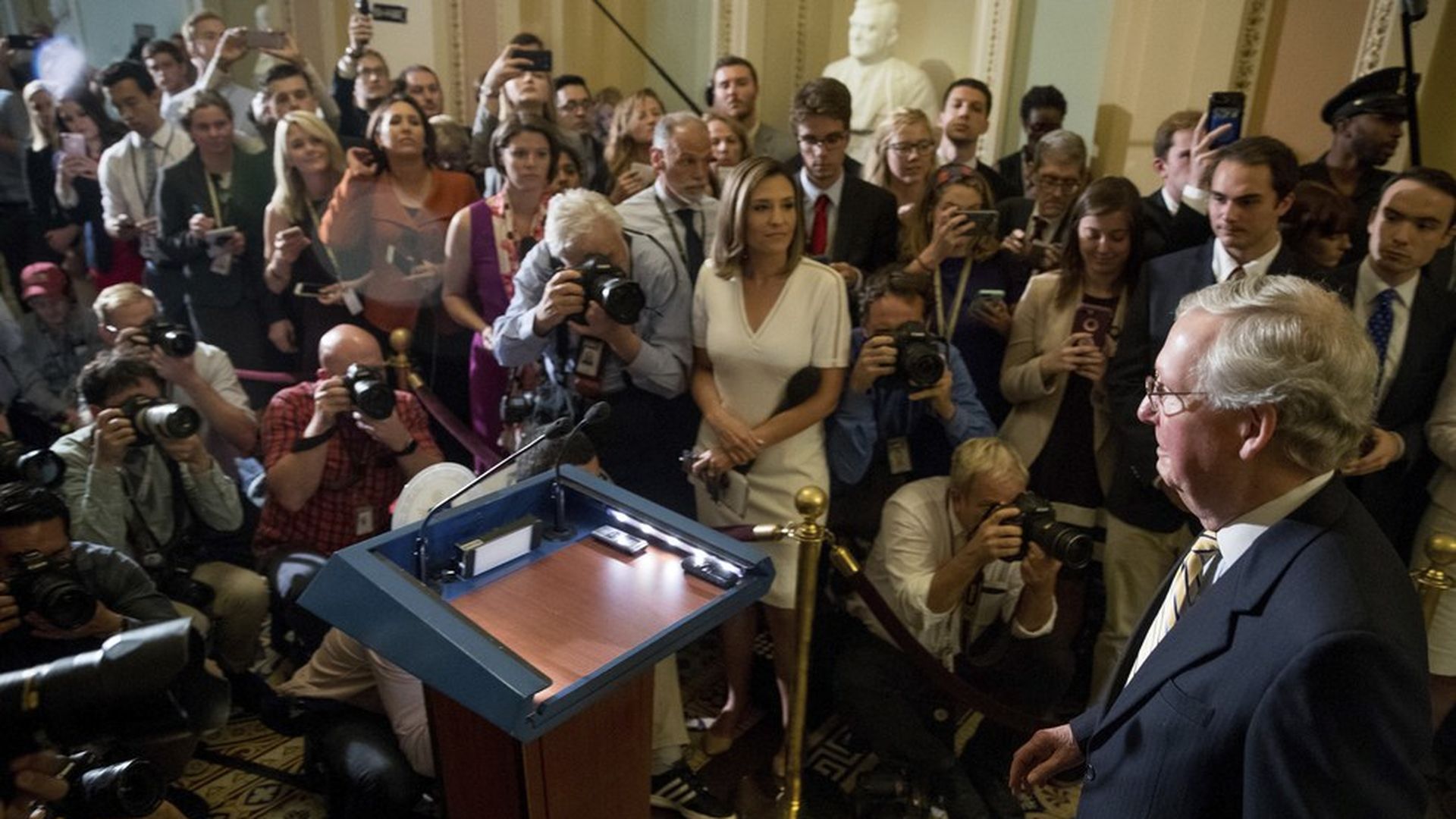 The Senate parliamentarian has ruled that another big piece of the GOP health care bill violates Senate budget rules, Senate Budget Committee Democrats announced this afternoon. Republicans want to expand the Affordable Care Act's "Section 1332 waivers" to allow states to opt out of more ACA rules, including the "essential health benefit" requirements. The parliamentarian decided that parts of the proposal can't be passed under Senate budget rules, which largely allow only changes that affect spending and revenues.
What it means: Democrats could challenge any proposal to expand the waivers, and it would take 60 votes to keep it in the bill, which Republicans won't get.
Why it matters: Republicans want to keep some version of a waiver proposal in the "skinny bill" they're writing now. Unless they can write it in a different way that can survive Senate budget rules, they won't have anything in their new bill to ease ACA regulations, which conservatives believe is the key to lowering premiums.
Go deeper