State Department could lose 2,300 jobs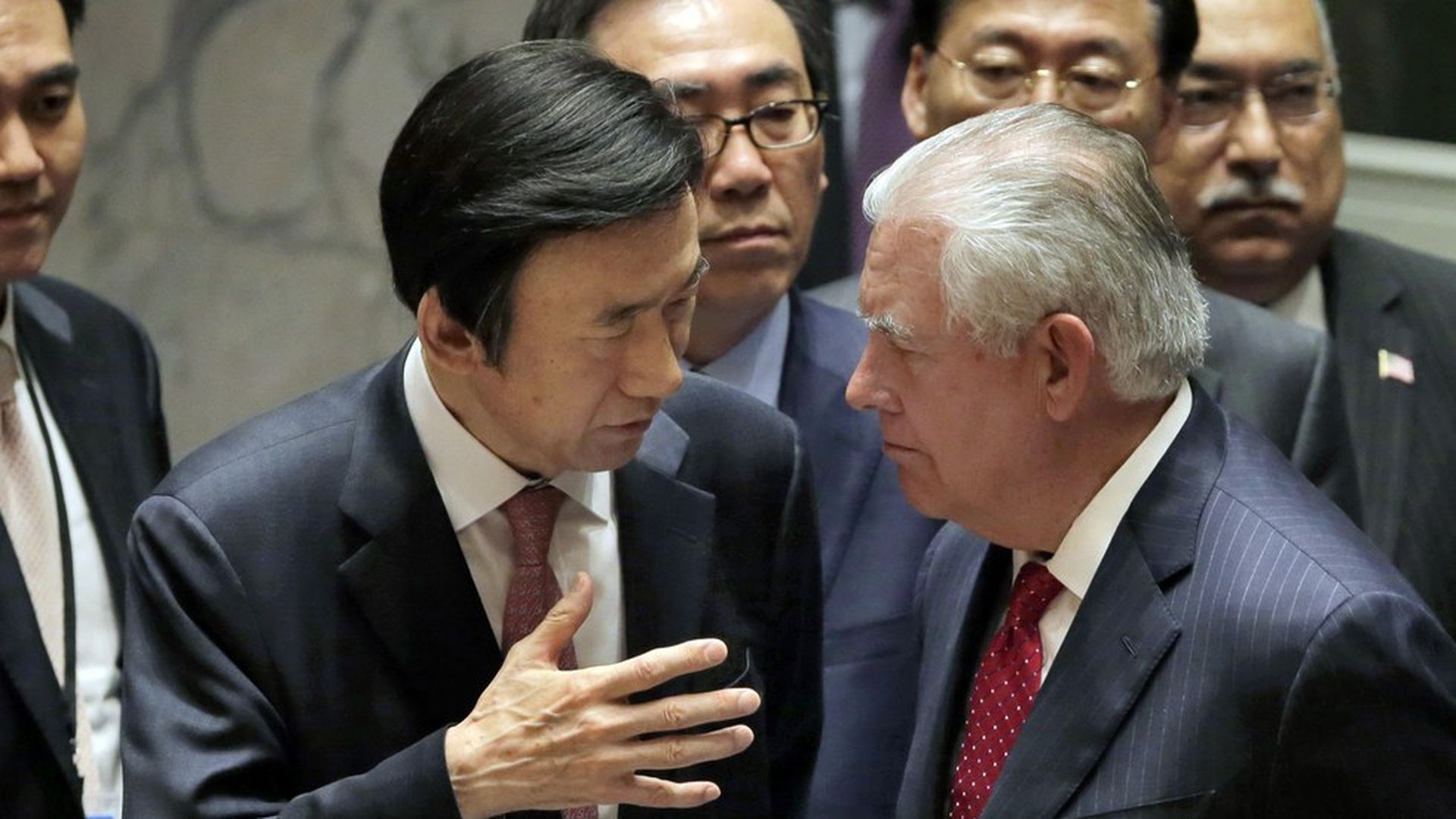 Secretary of State Rex Tillerson is considering cutting 2,300 jobs at the State Department, according to the AP — a three percent cut to the department's roughly 75,000 employees. This would also slash the number of new diplomats being hired and potentially include a State Department and USAID consolidation.
Why now: To adjust to Trump's proposed budget cuts to the State Department for the next fiscal year, which are more than a quarter of its current allowance.
Why it matters: Laying people off certainly doesn't fit into Trump's rhetoric about creating jobs, and just yesterday the WH blamed the State Department for not recommending people to fill nearly every undersecretary and assistant secretary position, as well as one-third of ambassadorships, at the department.
Senators are taking note: A group of 43 senators from both sides of the aisle sent a letter to appropriators on the Hill this week, warning cuts in this area would be "shortsighted, counterproductive and even dangerous."
What's next: Tillerson will outline the plan to staffers next week.
Go deeper