Startup co-founded by Kushner gets $65m in funding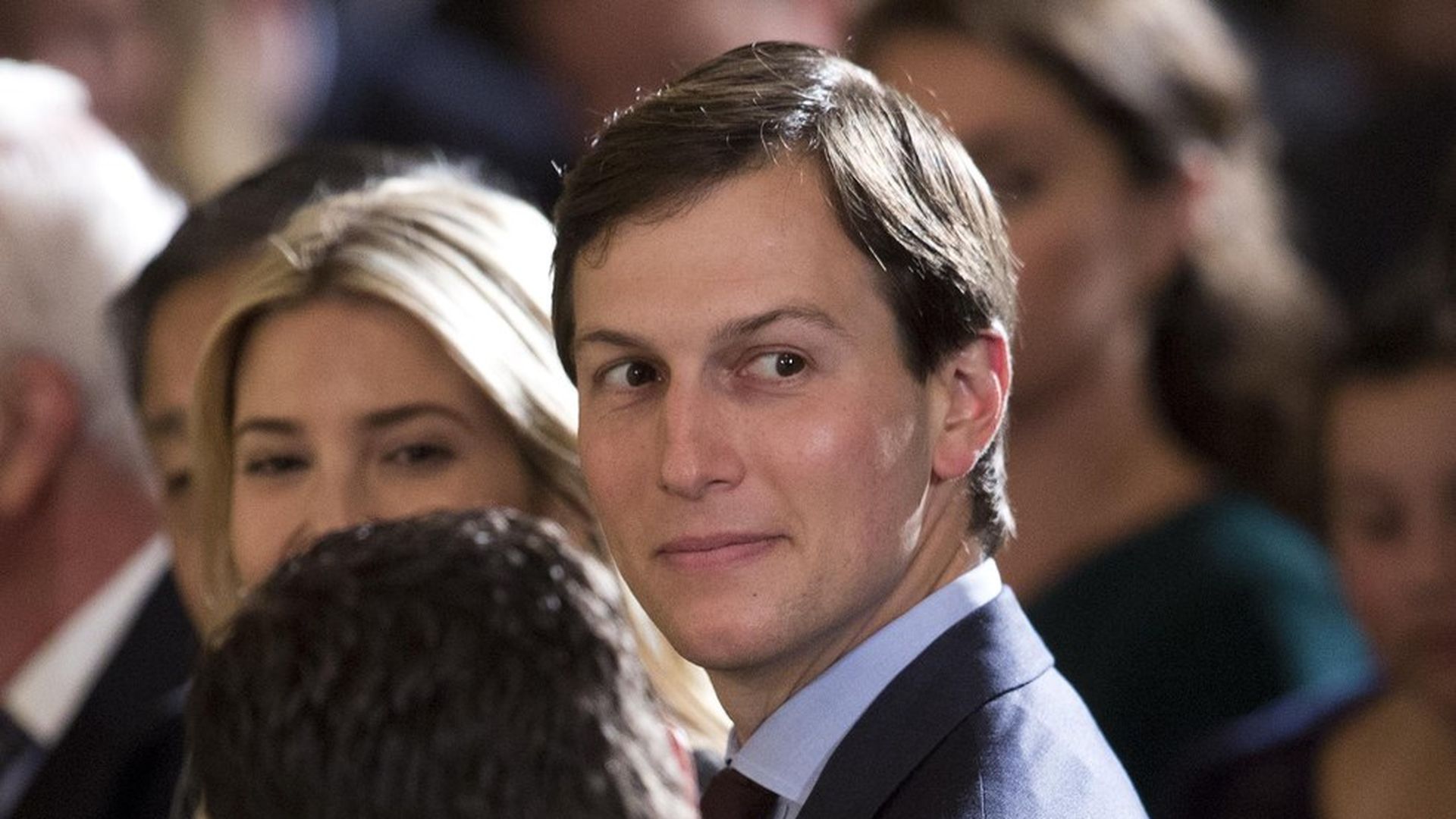 Cadre, the three-year-old real-estate investing startup co-founded by Jared Kushner, has raised $65 million in funding from venture capital firm Andreessen Horowitz. The investment reportedly brings Cadre's valuation to more than $800 million.
New face: Jeff Jordan, a partner at the firm and former CEO of OpenTable, is joining Cadre's board. Other investors, including Breyer Capital, the Ford Foundation, General Catalyst and Thrive Capital (led by Jared's brother, Joshua), also participated.
Go deeper: The company's new funding comes just a month after Jared Kushner came under fire for failing to disclose his part-ownership in Cadre, whose investors include Goldman Sachs, Silicon Valley billionaire Peter Thiel, Indian billionaire Vinod Khosla, Chinese entrepreneur David Yu, and business magnate George Soros. Bloomberg notes that Cadre's latest move was an effort for the startup to refocus "the newfound curiosity about Cadre on a different name: Andreessen Horowitz."
Go deeper