Spotted at Trump Tower: Marine Le Pen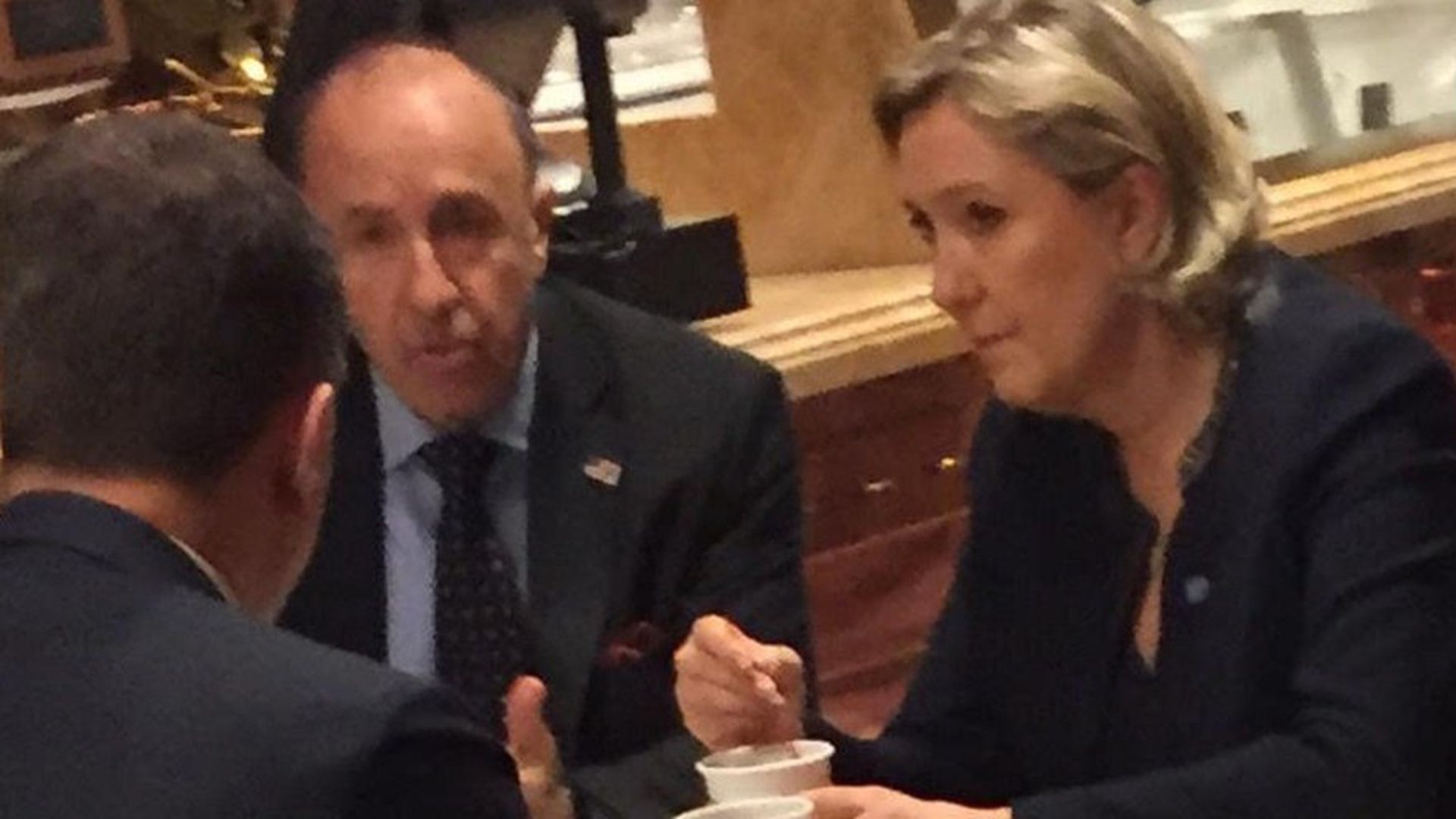 Per pool reports, the far-right French politician was spotted in the basement of Trump Tower. As you can see, she's drinking coffee. Le Pen is a presidential candidate in May's elections.
Incoming WH press secretary Sean Spicer told CNN that Le Pen was not there to meet with Trump or the transition team, adding that the tower is open to the public.
Go deeper