Spicer gets the last laugh on Trump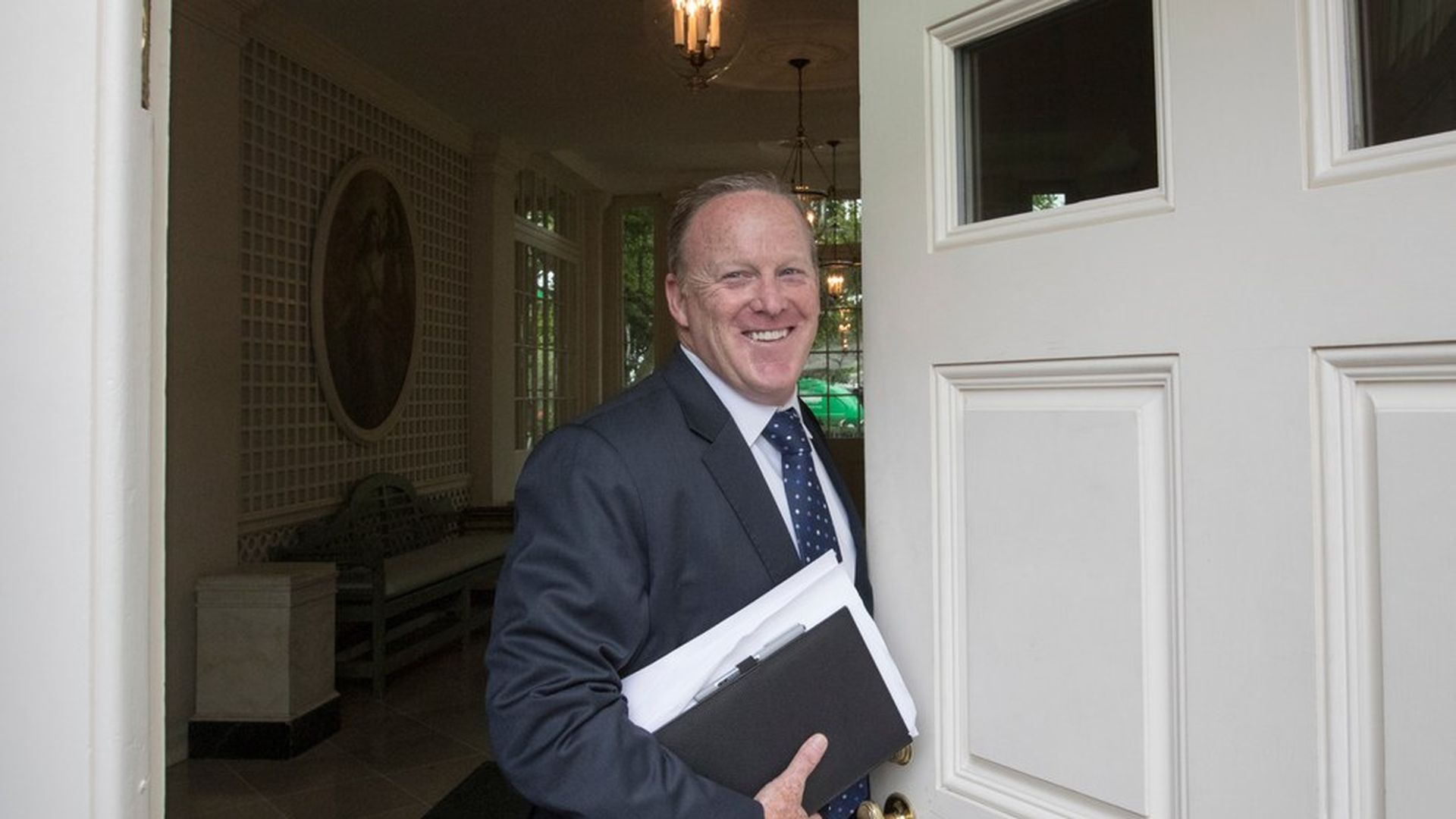 An agent who met with Sean Spicer told him that the going rate for speeches by most former White House press secretaries ranged from about $20,000 to $30,000. The agent said Spicer, who went elsewhere, thought he could get much more."He thought he was a much bigger deal than the others," the agent recalled. "His name I.D. is massive — he's obsessed with that. He kept talking about how everyone stops him for selfies — that's one of his go-to lines. It's true, by the way. It happened when I was talking to him."
At least for now, Spicey's getting the last laugh on President Trump, who mocked him in front of other aides, and members of the press corps, with whom he had an unusually venomous relationship.
It's unclear whether he'll get a TV deal — he says he doesn't need one. But he told me in an interview that he was mobbed during a recent trip to Europe:
"The U.S. press briefing had become part of their nightly viewing," he said. "It was a prime-time show from Europe to the Middle East. ... I'm one of the most popular guys in Ireland."
Among the possibilities Spicer is weighing:
Lucrative consultancies (not lobbying) to give advice to individuals and corporations.
Paid appearances on TV shows in Ireland and the U.K.
Hollywood productions have reached out.
There'll be no tell-all, but he's considering a book detailing lessons learned in crisis communications, at the White House and the Republican National Committee, where he was chief strategist.
When I asked Sean what he regretted from his time on the job, he replied: "You should read the book."
Go deeper