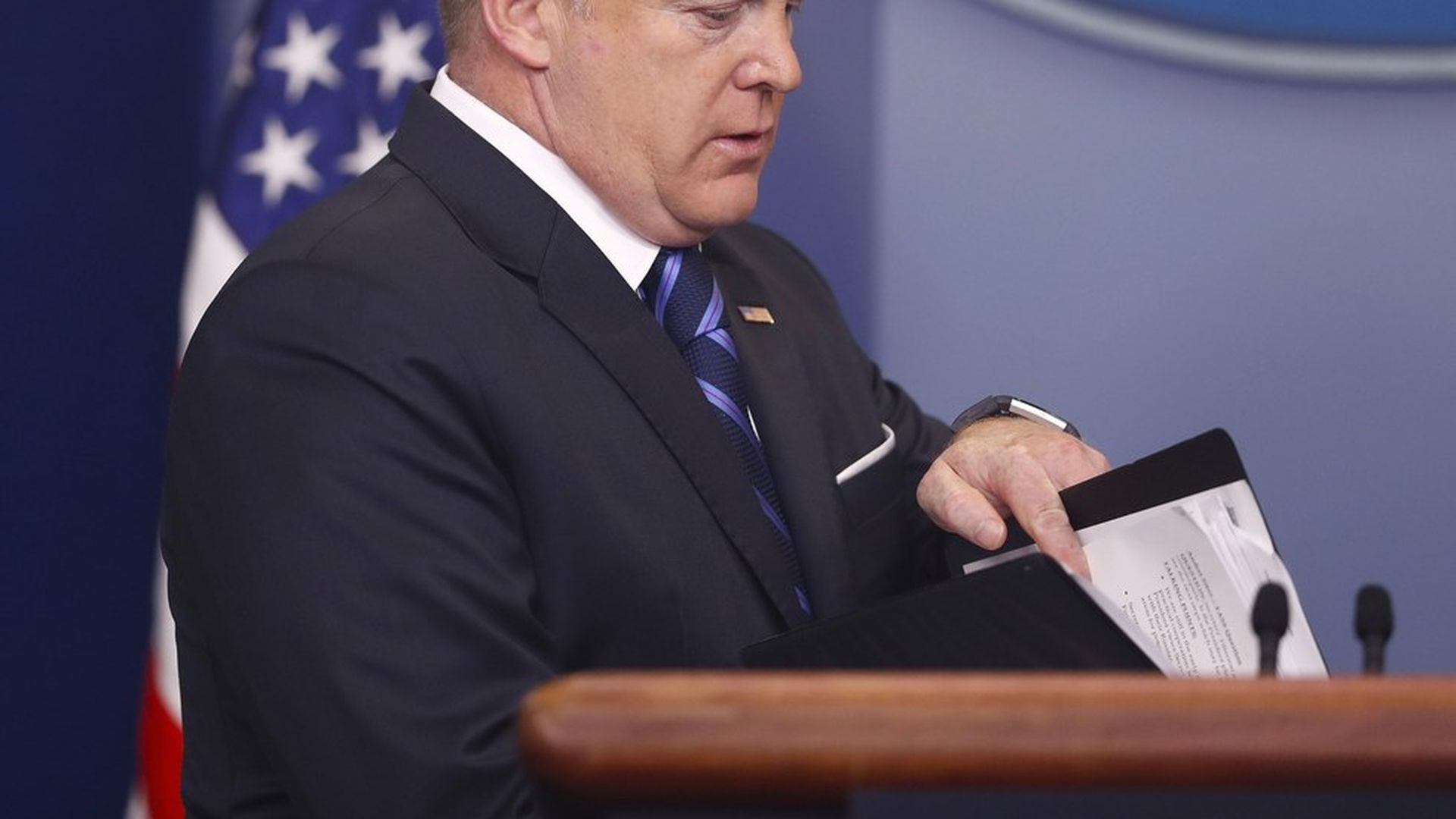 It's Day 39 of the Trump administration, and Press Secretary Sean Spicer has gone from trying to control the stories out of the White House to becoming the story from the White House.
Day 1: He had a rough start, holding a shouting match at the press on his first day on the job in a grey suit. To make it worse, Trump demanded he change his suit to a darker color, as Axios reported.
Then: SNL made Spicer a household name with Melissa McCarthy's impersonation:
Last week: Information leaked from a meeting with some of Spicer's communication officers.
Friday: Spicer held a gaggle with the press, but wouldn't allow several media companies to attend.
Yesterday morning: Politico reported that Spicer was trying to crack down on leakers. He even had a random "phone check" at a meeting with his communications people. That, of course, leaked to the press too.
Today: Axios reported that Spicer personally connected officials with reporters to try to put the NYT's story about contacts with Russia to rest. This included connecting CIA Director Mike Pompeo and Senate Select Intelligence Committee Chair Richard Burr with reporters from The Washington Post and Wall Street Journal.
Go deeper