Spicer 'absolutely' regrets crowd size briefing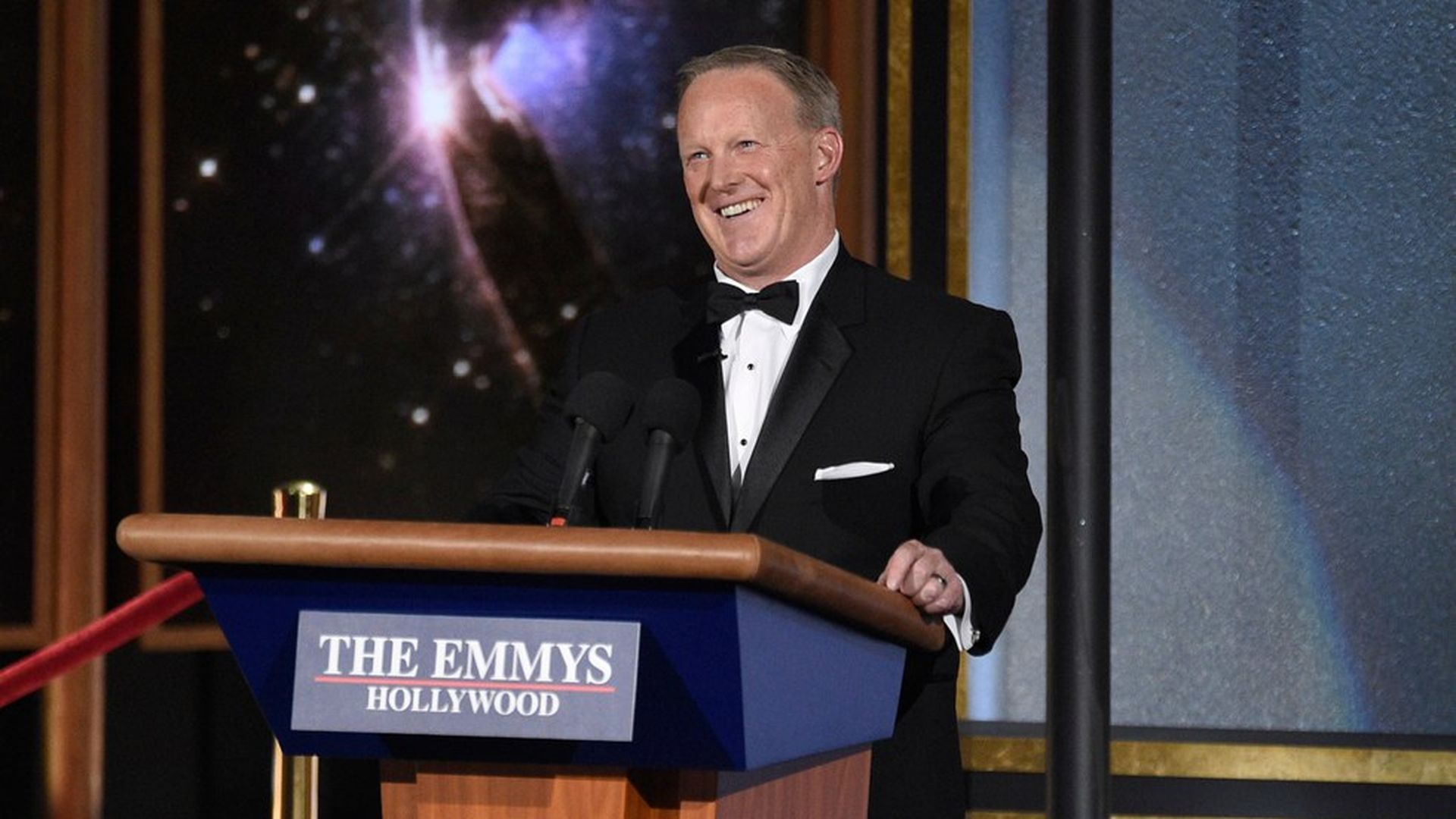 In an interview with The New York Times, former White House press secretary Sean Spicer said that he now "absolutely" regrets his press briefing that inaccurately and combatively disputed press reports regarding the crowd size at President Trump's inauguration.
Image rehabilitation: Spicer's comments come one day after his Emmys appearance poking fun at the post-inauguration briefing as he attempts to revamp his image in Hollywood for his post-White House career.
Spicer in his own words: "This was an attempt to poke a little fun at myself and add a little bit of levity to the event."
1 fun thing: Spicer's Emmys appearance was kept so secret that he donned a disguise — reportedly, fake facial hair — for his flight to Los Angeles.
Go deeper