Special Counsel probing Kushner business ties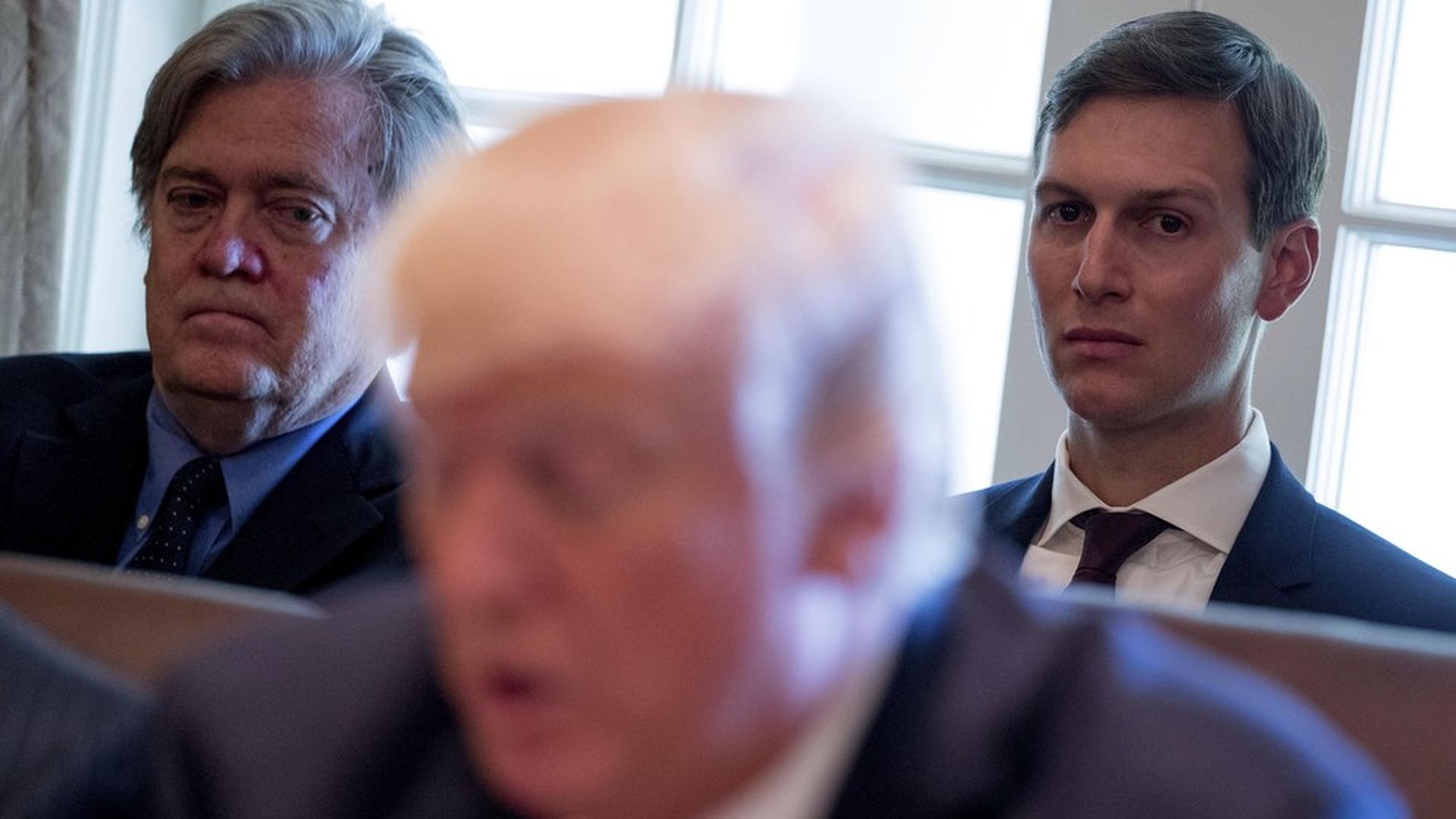 Special Counsel Bob Mueller is investigating the business dealings and finances of Jared Kushner, President Trump's son-in-law and senior advisor, "officials familiar with the matter" told the Washington Post.
Catch up quick: Kushner has previously said he's willing to speak with investigators about his dealings with Russia, including meetings with the Russian Ambassador and the chairman of a state-owned Russian bank in December. He's also been under scrutiny over reports he tried to set up a secret backchannel to the Kremlin.
Kushner's lawyer weighs in: "It would be standard practice for the Special Counsel to examine financial records to look for anything related to Russia."
One more nugget from the Post report: The FBI official who objected to the idea of Comey telling Trump he wasn't investigating him personally was General Counsel James Baker.
Go deeper