Some states worry Trump launching "voter suppression" efforts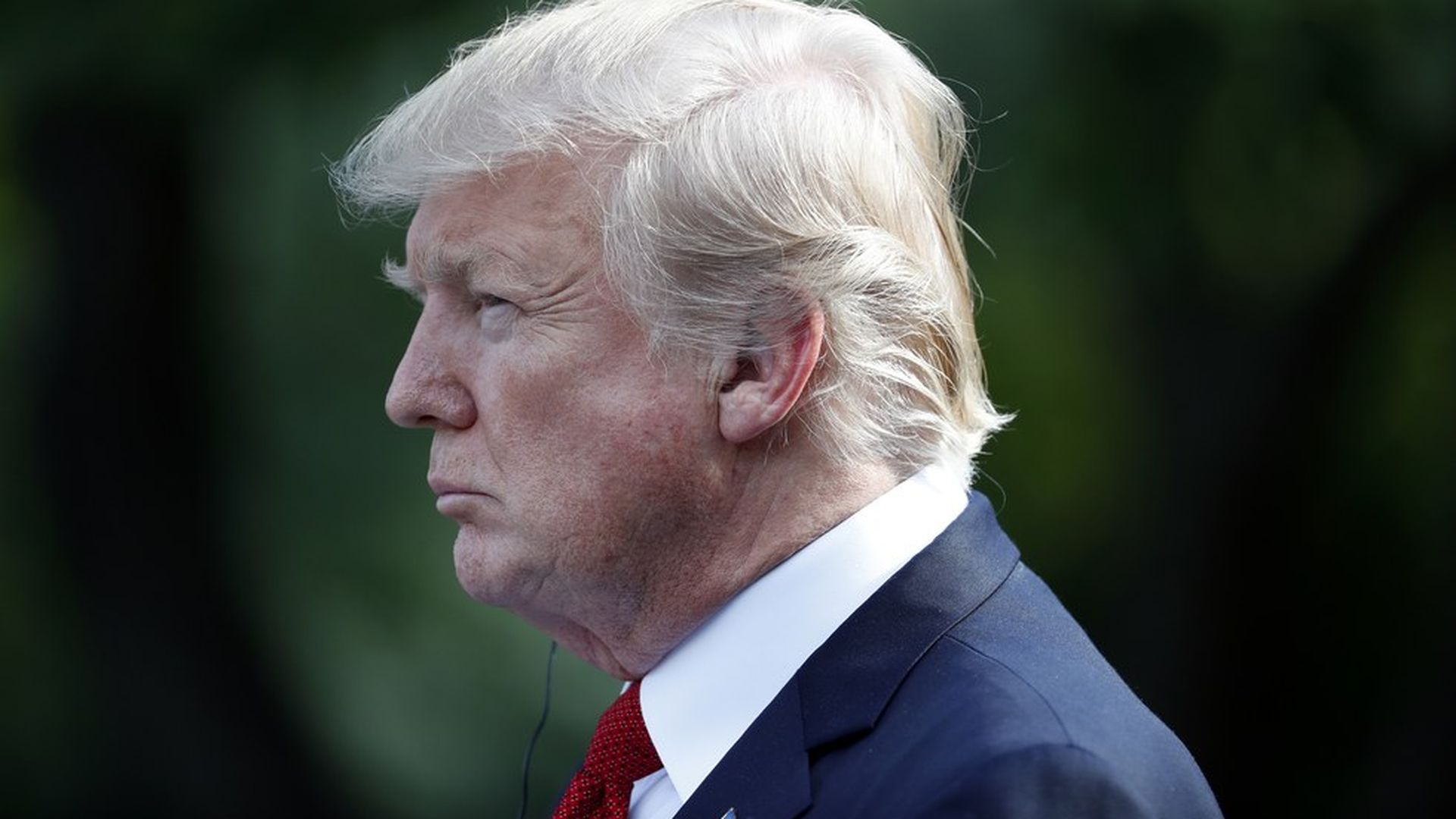 Trump's Presidential Advisory Commission on Election Integrity asked all 50 states and D.C. this week to hand over all publicly available data from state voter rolls and sensitive information about voters, including felony conviction info, military status, and voter history from 2006 onward. The deadline for sending info is in two weeks.
Why it matters: The commission is getting pushback — Virginia, Kentucky, California, and other states have already said they won't comply since they're concerned the administration is launching a "voter suppression" commission, not an election integrity commission. The DOJ also asked this week that 44 states send over information on the maintenance of voter rolls, ProPublica reports, raising the level of alarm.
Virginia Governor Terry McAuliffe writes, "[a]t best this commission was set up as a pretext to validate Donald Trump's alternative election facts, and at worst is a tool to commit large-scale voter suppression."
Kentucky Secretary of State Alison L. Grimes writes it's "at best a waste of taxpayer money and at worst an attempt to legitimize voter suppression efforts."
California Secretary of State Alex Padilla writes that "the ultimate goal of the commission is to enact policies that will result in the disenfranchisement of American citizens." Padilla claims the commission is also a "distraction from the real threats…Russian interference in our elections…"
The Hill reports 24 states total are pushing back, including Virginia, Kentucky, and California, as well as Indiana, Oklahoma, Texas, Utah, South Dakota, North Dakota, Iowa, Wisconsin, Colorado, Minnesota, Rhode Island, Connecticut, Vermont, Massachusetts, Mississippi, Pennsylvania, Ohio, Nevada, New Mexico, Tennessee, New York. Alabama wasn't sure it would comply but said it wanted to be "helpful." Missouri said the request seemed "fair," and Kansas, whose secretary of state is vice chair of the commission, will be providing the info.
The goal: VP Mike Pence said the commission's aim is to bring back U.S. election integrity and "to protect and preserve the principle of one person, one vote," per The San Diego Union Tribune.
What the commission wants: The first, middle, and last names of registrants, their addresses, dates of birth, political party, the last four digits of their social security numbers, active/inactive status, cancelled status, information on voter registration in another state.
Go deeper