Some Republicans want to merge tax reform, health care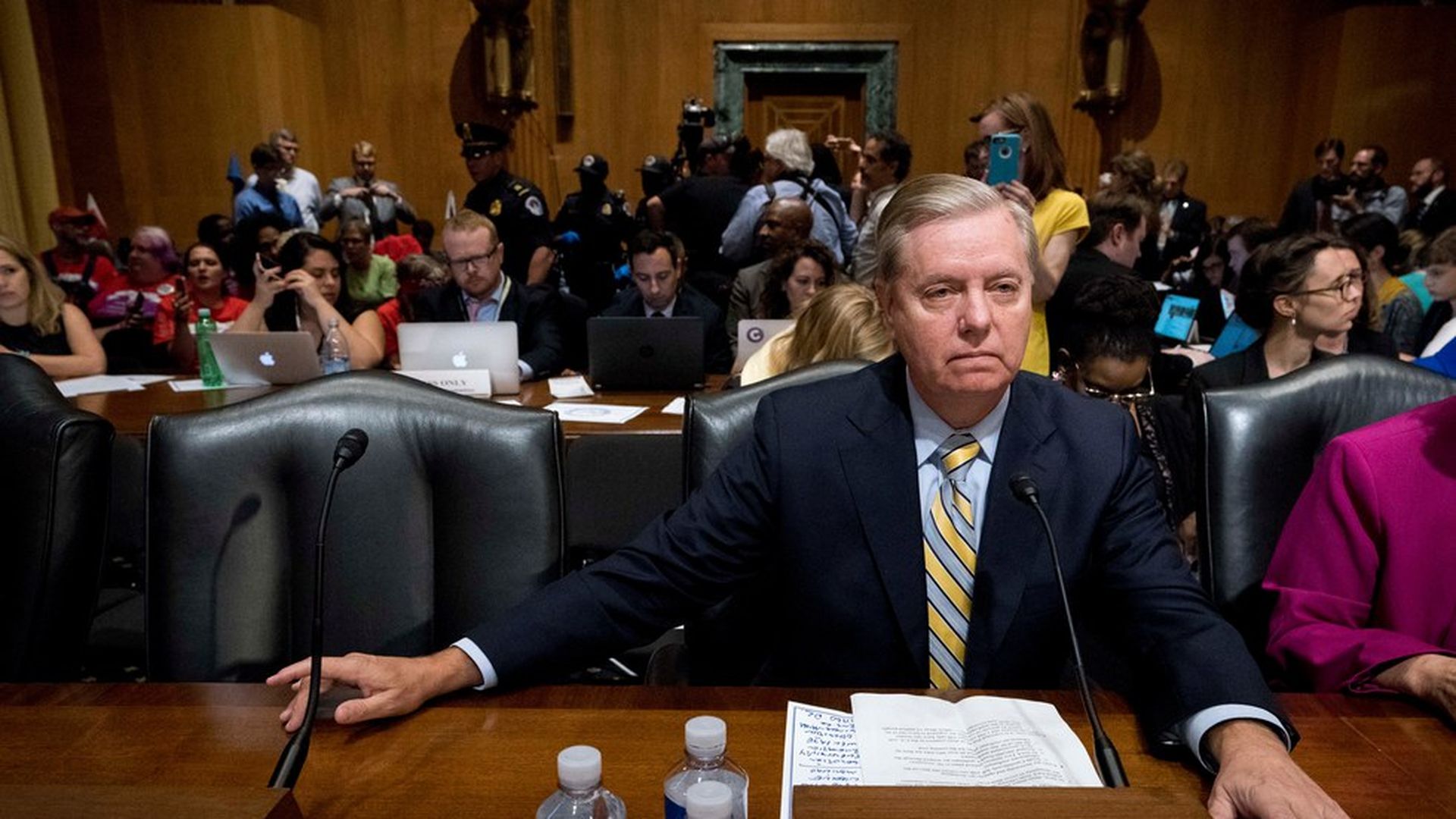 Graham-Cassidy is almost certainly dead, but some Republicans want to press on with health care — along with tax reform — through the 2018 budget, and momentum for the idea seems to be building. That way, Sept. 30 wouldn't be their final deadline after all. "There's a pretty vocal do both tax reform and healthcare with FY18 reconciliation camp," one senior GOP Senate aide told me.
Why this matters: Some Senate Republicans don't want to give up on health care, but others worry combining the two difficult topics will sink the tax reform effort. "We don't have the political capital," said the aide, who is in the latter camp. But as we've seen over the last 10 days, it becomes politically difficult for the GOP to ignore a glimmer of hope when it comes to repealing the Affordable Care Act.
Who's on board: Sens. Ron Johnson, Lindsey Graham and Rand Paul — so far.
Be smart: Writing budget resolutions and reconciliation instructions is complicated, but here's all you need to know: It would be possible to do both tax reform and health care through the same budget vehicle. So the argument isn't about whether this is possible — it's about whether the GOP should do it.
Johnson and Graham might be able to force the party's hand. "If we're not able to pass this this week, both Lindsey Graham and I have said — we're both on the Budget Committee — we'll insist on a budget resolution that'll give us the tools of reconciliation for health care and for tax reform," Johnson told reporters Monday.
Paul told reporters on Monday that "there's no reason you couldn't do health care and taxes at the same time."
Like health care, passing a budget — and then tax reform later — will only require 50 votes. However, that means Republicans can only lose two votes on a partisan bill to still pass it, with Vice President Mike Pence's tie-breaking vote.
"This will be the next problem [because] they won't have 51 votes for the budget," a GOP lobbyist said, adding that as far as tax reform goes, "I think this whole thing is going to get derailed by health care."
Yes, but: There are a lot of Republicans who are sick of dealing with health care. And very importantly, House GOP tax leaders have been clear that they do not want to mix health care with tax reform.
p.p1 {margin: 0.0px 0.0px 0.0px 0.0px; font: 12.0px Helvetica}
Go deeper